A true cricket fan will have their eyes lit up even if a movie or series showcases a hint of their favorite sport. Nothing is quite the same if it doesn't contain an element of the sport. Cricket movies are a sport itself that keeps the viewers on the edge of their seats. And when it gets mixed with a brilliant screenplay, voila, you have a masterpiece.
Keeping all this in mind, we have compiled a list of 14 cricket movies you can watch. Build on some power while waiting for your favorite players to step out on the pitch.
Best Cricket Movies to Watch for the Cricket Season
Lagaan (2001)
IMDB – 8.1/10, Reviews
It is a story of a remarkable resilience shown by the Indians under the cruel Britishers. Even after being taxed the maximum possible amount, Jack Russel plans on doubling the taxes. He wanted to have the villagers grind right down to their bones and cronies.
The villagers, frustrated by the Britishers, unite and take a joint stand against the foreigners. Led by Bhuvan, a handsome young man, a common solution is reached where a cricket game will decide the future of the town.
Elizabeth, the sister of Jack Russel, to ensure fair play decides to aid the villagers with different equipment pieces. Apart from the stunning songs and enchanting scenes, the plot is tailor-made to bring out every human emotion possible. This movie is considered are one of the best Bollywood cricket movies in history. Stream it on Netflix from here.
Dhoni (2012)
IMDB – 6.7/10, Reviews
Karthik is a young boy who dreams of playing for the Indian cricket team just like his idol M.S. Dhoni. Nassar, Karthik's coach, sees excellent talent in him as an attacking wicket-keeper batsman. His father, a middle-class government employee, forces his son to face reality and wants him to be an MBA graduate. One of the best cricket movies that showcase the real struggles of a slumdog and brings out strong emotions and pent-up moral anger. You can stream 'Dhoni' on Hotstar for free from this link.
Kai Po Che! (2013)
IMDB – 7.7/10, Reviews
The plot revolves around three childhood friends who start a business together and coaching and tuition classes. Omi's uncle, a political figure in his hometown, helps him set up the business. While the second friend Govind runs the tuition center, Ishaan, the third friend, runs the cricket coaching academy.
Through their endeavors, they come across a talented player, Ali, who has hyper-reflex. In hopes of making Ali a future star, Ishaan prepares a new coaching regiment for him. But unexpected turns in the story threaten to destroy everything they have. A heart-touching film that gives an ode to true friendship and ticks every box on the cricket movies list. Here's the movie's Netflix Link.
M.S. Dhoni: The Untold Story (2016)
IMDB – 7.8/10, Reviews
Based on the life of the legendary Indian cricket team captain, Mahendra Singh Dhoni, whose skills brought a whole nation together. Dhoni's first introduction to sports was as a goalkeeper for his school team.
The school cricket coach who was searching for a wicketkeeper for his team notices Dhoni and sees the talent within him. Through hard work and practice, Dhoni rises through the rank to become a well-known state player.
Despite the immense talent he possesses, things don't go his way, and for a long time, he doesn't get a call-up from the national team. To support himself financially, Dhoni takes up a job at the Indian Railways as a ticket checker.
Finally, after a long wait of four years, he gets selected for the team. And the rest is history as Dhoni goes on to become the best wicket-keeper captain the sport has ever seen. One of the best Bollywood cricket movies to check out the timeline of MS Dhoni. Watch this movie on Disney+ Hotstar from here.
Sachin: A Billion Dreams (2017)
IMDB – 8.6/10, Reviews
The life of Sachin Tendulkar, a.k.a, the God of Cricket, is portrayed through this film. The movie is a tale of a young boy growing up in Mumbai with dreams of becoming the best batsman in Indian. Little did we all know that the young boy would become the most celebrated sportsperson and join the ranks of legends before him.
A simple docu-drama that leaves no stone unturned by capturing every little moment of Sachin's life. This movie is indeed a treat for his fans and fans of cricket. Watch it on Sony Liv with a premium subscription from here directly.
Jersey (2019)
IMDB – 8.5/10, Reviews
Arjun, a gifted cricketer, has everything that a sportsperson should have, but all he needs is a little bit of luck on his side. During his prime, his career failed to take off as he was never presented with an opportunity.
Now in his mid-thirties, Arjun plans a comeback to the sport despite many people telling him not to. With seemingly everything and every one against his decision, will Arjun find the courage to pursue his lifelong dream?
Arjun's character is shown brilliantly in the film. And whether you like it or not, the story will capture you and take you on an emotional roller coaster ride. Watch it on Hotstar from this link directly.
Chennai 600028 (2007)
IMDB – 7.9/10, Reviews
Based on street cricket, the film focuses on various aspects such as love, friendship, and rivalry that go around in a suburban area. The plot revolves around a local team that goes by Sharks' name. Their trademark is that they have never won the local cricket tournament. However, things turn around rapidly for them as Raghu, a star player from an opposition team, joins the club. Watch this beautiful cricket movie on Hotstar from here.
Jeeva (2014)
IMDB – 7.5/10, Reviews
Jeeva, our protagonist, lived a complicated life right from his childhood. Growing up without a mother is hard enough, but Jeeva endured all the pain as his sight was set upon becoming a cricketer from a young age.
However, nothing comes easy to him as he has to face more hardships ranging from his love life to politics in team selection—a wholesome entertainer with a great cast, screenplay, and direction that makes it a must-watch. Watch this movie available in Hotstar from this link.
Ferrari Ki Sawaari (2012)
IMDB – 6.4/10, Reviews
The plot revolves around a middle-class family where our protagonist, Sharman Joshi, will go to any lengths to satisfy his child. His son wants to play for the Indian cricket team at Lord's stadium and wouldn't settle for anything else.
In hopes of making his son's dream come true, his father steals a Ferrari that belongs to Sachin Tendulkar. All this confusion and commotion leads to an adventurous journey of a young boy's dream. An inspiring movie teaches the audience to become a role model and set an example for their children. Watch this movie on Hotstar from here.
Wondrous Oblivion (2003)
David Wiseman, an eleven-year-old chap, only knows one thing, and that's cricket. Despite all his knowledge, he has no skills and no one to help him to excel, which ultimately makes him the school's laughing stock.
But there's still hope left for David as a Jamaican family moves in the neighborhood and builds a cricket net in their backyard. Things don't go as smoothly as David would have wanted, as this was a time when racial discrimination very much prevailed.
During this turmoil, David's family gets caught in the middle. They must decide between standing up for the truth or adjusting within the society.
Fire in Babylon (2010)
IMDB – 7.7/10, Reviews
Set during the 1970's/80's, this was when the West Indies dominated the world of cricket. With the help from their extraordinary fast bowlers, West Indies instilled fear into their opponent's hearts.
Their reign at the top lasted for around 15 years, during which 40 batsmen were admitted to hospital due to injuries from facing the fast bowlers. A movie shows the amount of time and work that has to be invested if they want to be at the top. The film will surely reignite the love for cricket if by chance you have lost it.
The Final Test (1953)
IMDB – 6.7/10, Reviews
Sam Palmer is about to play the last test match of his long cricket career. His son Reggie, a budding poet, due to his work, missed the first match. Sam was quite disappointed with his son, but all hope was not lost, as he still had his final innings left.
Reggie gets a sudden and unexpected invitation to the home of his hero, Alexander Whitehead, a well-known poet. Reluctant to go as he might miss his father's last innings, Reggie has to decide between family and his future – a must-watch for people who love old films and cricket.
Death of a Gentleman (2015)
IMDB – 7.3/10, Reviews
The story is about two sports journalists, Sam Collins and Jarrod Kimber, looking into test matches and seeing if test cricket has a future. During their investigation, they find a sinister plot to undermine the game's spirit in return for commercial benefit—a must-watch for the lovers of one of the most excellent sports in existence.
Iqbal (2005)
IMDB – 8.1/10, Reviews
Indian has always been a nation obsessed with cricket, and quite rarely, you'll find a person who criticizes the sport. Anwar Khan, a farmer, is one of those rare people who loathe cricket and consider watching it a waste of time for millions of ordinary citizens.
Sadia, his wife, along with Anwar's family, is a big fan of cricket, and they make sure to watch every match possible. Anwar's son Iqbal was born during a match along with his sister Khadija. Iqbal was deaf and mute since his birth, but he never let his disabilities come in the way of his love for cricket and his dream of becoming a cricketer.
This was our cricket movies list for you to bring in the adrenaline. Support your team with the best enthusiasm by preparing all the vigor from these cricket movies.
Check out more lists from us: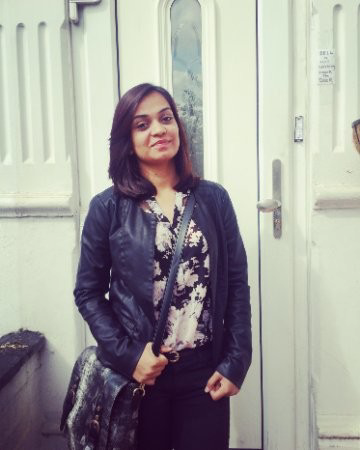 Jahnavi is a content writer who loves to binge-watch on Netflix, Disney+, and Prime in her free time. She loves to discuss plots, stories and characters – real and imaginary with anyone who enjoys it.