It doesn't matter whether you watch Super Bowl on Sundays or just an avid fan of football; football movies bring a different thrill anyway. Even people with some basic idea and knowledge about the sport equally enjoy football movies because of well-put up stories. If you don't necessarily enjoy watching the whole game but are up for a brilliant cinematic experience, then you have come to the right place.
Gear yourself up and get ready to be filled with adrenaline as we have compiled a list of 14 football movies that'll bring tears to your eyes, happy smiles on your faces, and most importantly, inspire the dormant sportsperson in you!
Top Football Movies to Ever Watch For the Football Season
Remember The Titans (2000)
IMDB – 7.8/10, Reviews
Racial segregation has always been the norm for suburban Virginia schools. To bring about new reforms in the education process, one black and one white high school are closed down. The students get transferred to T.C. Williams High School in hopes of integrating both races.
The school year's significant highlight comes when the highly successful white coach gets replaced by a black coach. Based on real events that transpired in 1971, a high school football team became the symbol of unity, trust, and hope for the whole community—one of the best football movies that ought to bring out the inner sportsperson in you. If you have a Hotstar Premium, you can perhaps watch this awesome football movie from here.
Brian's Song (1971)
IMDB – 7.6/10, Reviews
Based on a true story, the plot revolves around two teammates' professional and personal lives and best friends of the Chicago Bears. Gale Sayers, a newbie, and Brian Piccolo, also dubbed as an overachiever running back.
Although they played and competed for the same position, Gale and Brian became best buddies both on and off the field. They both motivate and help each other bring out the best in them. But the happy moments don't last forever as Brian is diagnosed with cancer. An inspiring football movie of true friendship that will make you laugh, cry, and play football for sure.
Leatherheads (2008)
A romantic comedy set in 1925 that revolves around America's nascent pro-football league. Dodge Connely, a veteran in the sport, is willing to put his everything into improving his football team's condition.
His dreams are on the verge of collapsing as the entire league is about to close because of a lack of sponsors. In comes America's favorite son, Carter Rutherford, a war hero who has unparalleled speed on the field. The new champ seems to turn everyone head over heels with his unbelievable talent.
Soundtracks, acting, and cinematography complements this football movie brilliantly. Watch this movie on Prime Video from here.
The Longest Yard (2005)
IMDB – 6.4/10, Reviews
In his prime, Paul Crewe, a legendary football star, started to deteriorate and began to fade away from the limelight. A messy drunk driving incident lands Paul in jail, where he learns the warden specifically requested for him, mainly because of his skills.
After arriving in prison, a lot happened to Paul where he eventually ended up forming a football team made of convicts to go against the sadistic prison guards. With all the final preparations done and with Paul as a driving force, the wardens don't know who they're going up against.
A good comedy film that inspires its audience to stand up against the wrongdoers. Watch 'The Longest Yard,' on Netflix from here.
Invincible (2006)
IMDB – 7.1/10, Reviews
Set in the summer of 1976, Vince Papale goes through a rough patch of luck. He was just let go of his job as a substitute teacher due to budget cuts. Vince's wife divorced him only after getting fired, saying that he'll always be a nobody in life.
Now working as a bartender, Vince spends his free time playing football with his friends. In comes Dick Vermeil, the new coach of the Philadelphia Eagles, holding an open tryout. Wanting to grab the opportunity, Vince takes part, and the rest is history. An inspiring football movie that teaches its audience that no dream is too big or impossible. Watch it on Hotstar Premium from here.
Varsity Blues (1999)
IMDB – 6.5/10, Reviews
High school football is a religion in a small town in Texas and celebrated wildly as long as the team is winning, the head coach, Bud Kilmer, is treated as a god. In his 30 years as the coach, Bud has led West Canaan Coyotes to 22 division titles and is now aiming for the 23rd title.
But things seem gloomy as their star quarterback gets injured before the game and the team now has to listen to John Moxon, an unorthodox quarterback. 'Varsity Blues' showcases the extraordinary pressure any professional athlete faces, especially teenage athletes. One of the best high school football movies for young players to watch. Prime Video is providing this movie in a few regions. Check it out from this link if it is available in your region.
Radio (2003)
IMDB – 6.9/10, Reviews
Based on the true story of Coach Jones, who took Radio, a mentally challenged black man under his wing. Their bond grew stronger during the football season, and they both form an undeniable friendship.
Things get ugly when sure fans and guardians feel that Radio is an interruption and impedes the group from succeeding. It is a brilliant and moving story that flows at its own pace, neither too fast nor slow, capturing the audience in a trance.
Little Giants (1994)
IMDB – 6.4/10, Reviews
Set in Ohio, Kevin O'Shea, an ex-football star, wants to rebuild the Peewee football team and conduct a tryout. Kevin builds a beef with his younger brother Danny after rejecting his daughter, Becky, for the team simply because she is a girl.
Becky and some of her friends get the idea of forming their football team and appoints Danny as their coach. The team-building process gets underway as Danny and Becky scour the whole town in search of potential talents. That's when they stumble across Junior Floyd, an expert at passing balls. With new skills, Danny's and Kevin's team must have a face-off match to decide whose team will represent the town.
A fun and light-hearted film with some twists and turns that makes it a good football movie.
Jerry Maguire (1996)
IMDB – 7.3/10, Reviews
Jerry Maguire has acquired his regard and wealth by being an effective games specialist. He deals with the most unmistakable customers, claims a pleasant condominium, and has a delightful life partner. All was great until one day; he started scrutinizing his genuine reason throughout everyday life.
In the wake of sorting out what turned out badly in his profession, Jerry goes to his bosses for particular solid contemplations. Be that as it may, he is deprived of his position, and every one of his customers has been given to another person. Jerry starts his new excursion in the games business with Rod Tidwell, his lone customer, and Dorothy.
Confronted with difficulties he never needed to experience, Jerry assumes the mammoth errand of reconstructing his domain. One of the uncommon movies that make you make a stride back and investigate yourself. Watch it on Prime video from here.
The Waterboy (1998)
IMDB – 6.2/10, Reviews
Bobby Boucher is good for nothing waterboy for a college football team until the head coach discovers his hidden talent. Bobby has an innate talent for tackling players despite their sizes. His coach wastes no time signing him as the new star player, but this brings a load of problems for Bobby.
He must hide the fact that he is on the football team from his dominating and overbearing mother. A light-hearted comedy that never fails to bring out a laugh from its audience. Wanna skip the list and watch this movie? Here's the Hotstar Premium link for it.
Concussion (2015)
IMDB – 7.2/10, Reviews
Starring Will Smith in this dramatic thriller, Concussion is a true story of Dr. Bennet Omalu, an immigrant and a brilliant neuropathologist. He is credited with the discovery of CTE, a football-related brain trauma.
Dr. Omalu's quest for the truth puts him on a dangerous road and at unfavorable odds with one of the world's most prominent institutions. A fantastic football movie that shines a light on a critical situation and leaves the audience wanting more. Watch this movie on Netflix from here.
We Are Marshall (2006)
IMDB – 7.1/10, Reviews
In November 2006, Marshall University witnessed one of its most devastating days as the football team died in a plane crash. Following the incident, the authorities decided not to participate in this year's football tournament.
But the young players united by Nate Ruffin, a player who missed the flight due to his sickness, rally around the campus and persuade the governor to let them play. The college president now has to look for a new coach who now has to look for new players.
Jack Lengyel, the new coach, motivates, inspires, and makes the new players remember that winning is the only thing. A film that will bring tears to your eyes and put you in deep thought. Watch it on Netflix from here.
Rudy (1993)
IMDB – 7.5/10, Reviews
Born In a steel mill town, Rudy dreams of playing football at Notre Dame, but his dreams are unrealistic as everyone eventually ends up working at the steel plant. On top of this, Rudy was never a smart chap, or athletic, or had a football player's size.
But his motivation made him stronger than five players combined, and no one can stop him from achieving his dreams. A fantastic football movie that reminds its audience that hard work always pays off despite the circumstances.
The Blind Side (2009)
IMDB – 7.6/10, Reviews
Sandra Bullock, Tim McGraw, and Quinton Aaron, star in 'The Blind Side,' follow Michael Oher's story. With no idea regarding his father and his mother being a junkie, Michael had no not-so-distant future or approaches to change it. This all changed when he was taken in by Leigh and Sean, who protected him and succeeded.
Through sheer affirmation and a will to achieve something, he started working day and night to become wildly successful. John Lee Hancock, the essayist, and head of this film, grandstand the force of adoration and sponsorship as Michael got picked in the primary draft in the N.F.L.
With Premier League setting up for its indoor football matches, gear yourself up with extra adrenaline with these best football movies to support your favorite team. Check out other lists from us: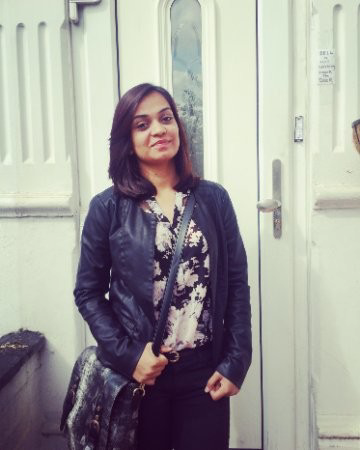 Jahnavi is a content writer who loves to binge-watch on Netflix, Disney+, and Prime in her free time. She loves to discuss plots, stories and characters – real and imaginary with anyone who enjoys it.