Halloween this weekend, needs an onset mood to start enjoying its spooky vibe. Thriller movies are fun to watch all year-round, but we all can agree the vibes hit differently when you snuggle up on the couch with a comfy blanket during Halloween weekend. With the chilly breeze making the weather all distant and brooding, relaxing on your bed with your laptop and some snacks make it a great setting to watch the best thriller movies on Netflix in the nights.
This setting alone is enough to get anyone's Halloween spirit lifted during this COVID-19 because how we interact with people has completely changed. The classic trick-or-treat might not be as fun this time, and you might want to redirect your minds to the fantasy world where all the scary stuff is not in front of your eyes (Halloween costumes and tricks can be scary, or is it just me?).
Here are our top 13 picks of the best thriller movies on Netflix that will get your spirits up or maybe the hairs on your hand.
Best Thriller Movies on Netflix So Far
IMDB: 7/10
Jeremy's tremendous gritty and violent film in this simple yet effective plotline places a group of ordinary people into extraordinary circumstances. The story revolves around a punk rock band who wants to get famous and make their music 'the new vibe' for every rock fan.
The band has been traveling Pacific Northwest when suddenly their gig gets canceled. A radio host friend helps them get a new show, but the catch is in the rural town outside Portland. With the guarantee of being paid, they set out to reach the spot unknown of what lies ahead.
The performance of the actors makes this one a taut thriller and an easy recommendation to watch. The shots and dialogues are so direct that you'll be distracted from wanting to find any hidden agendas or meanings in the storyline.
IMDB: 7.5/10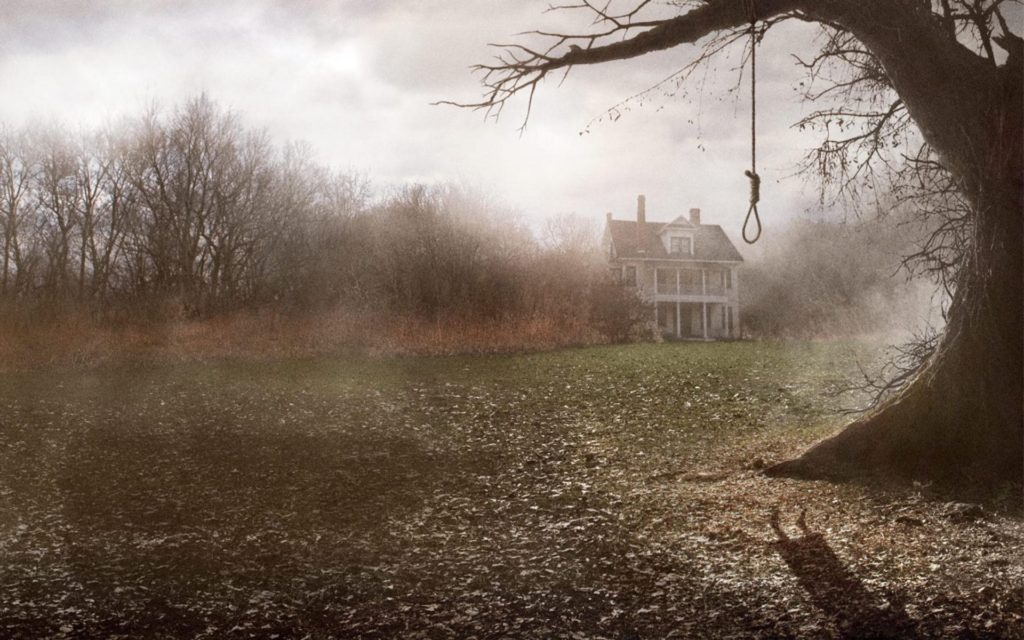 If you like watching horror movies that make your heart skip a beat, then 'The Conjuring' is a definite watch. There are no adult scenes or violent gore scenes or cursing, yet this is an R-rated movie based on just its horrific paranormal stuff. James Wan, the director, successfully takes us back in time to the days of horror when it was not easy to contact even a priest to help take out the devil from your possessed loved ones.
The plot is about two married paranormal researchers (Ed and Lorraine) who give college lectures about some of the exciting cases they've encountered. Soon they decide to take on a new task of investigating the Perron family upon discovering there are supernatural forces at work.
This movie delivers an extraordinarily visual that makes it seem too much of a realistic film. No wonder why this movie stands tall among its competitors as one of the best classic horror movies ever made.
IMDB: 7.5/10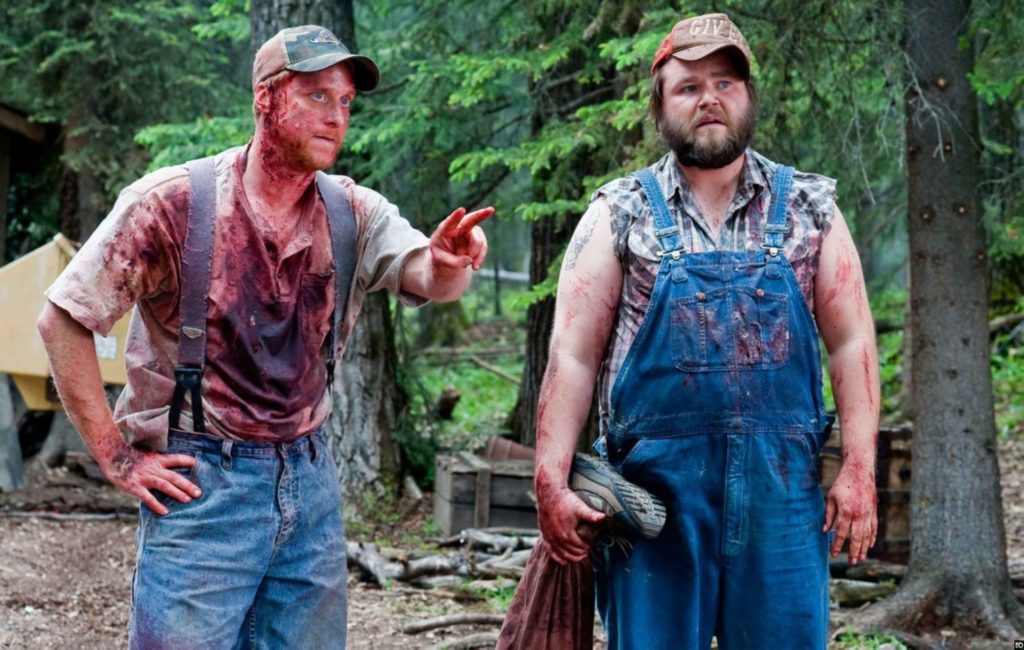 A blend of excellent writing skills, comedy scenes, and terrific horror moments makes this one a crowd-pleaser. The plot is a simple one that revolves around two hillbillies, Tucker, and Dale, who end up in a misunderstood situation because of some college group they tried to befriend over a gas station. Although being a spoof of the "Psycho in the Woods" genre, it manages to take horror-comedy to a different level.
The movie begins with a promising premise, and you soon realize that it's headed towards being a comedy thriller. With a robust original script, excellent directing and acting skills, this one will knock you out of the park.
IMDB: 8.2/10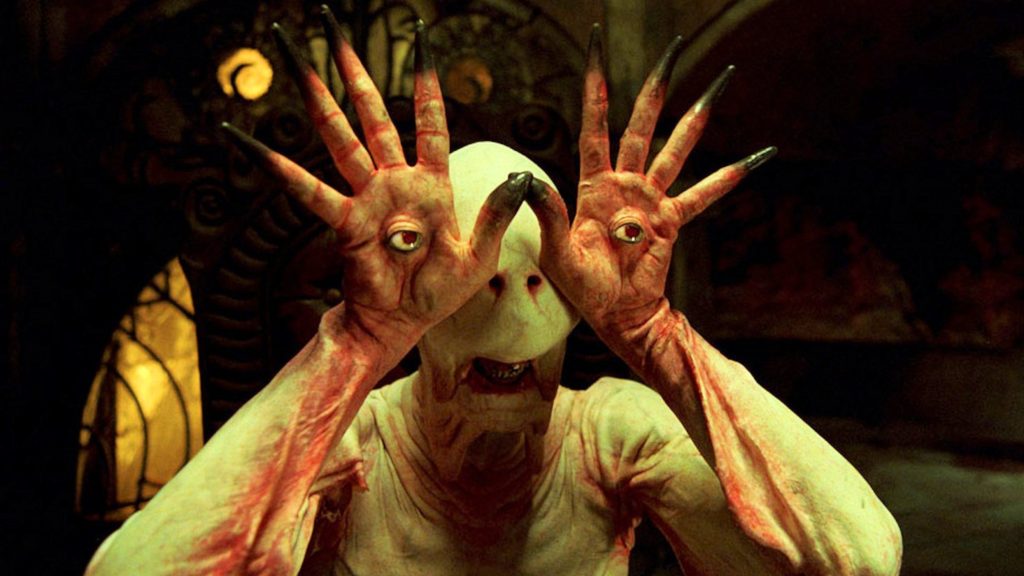 Pan's Labyrinth is a relatively simple movie where one doesn't have to use much brains to understand what's going on. The thing that makes it unique is the plot's layering with intelligent writing and witty metaphors.
This fantasy thriller is a fun family watch for Halloween. Despite firmly anchoring the reality of war, the story revolves around a 10-year-old girl, Princess Moanna, the Underworld princess. One day she accidentally visits the human world and gets her memories erased by the sun rays becoming mortal. The mortal princess now has to discover her way back and realize her true identity before her famed commander stepfather in the human world kills her.
IMDB: 6.9/10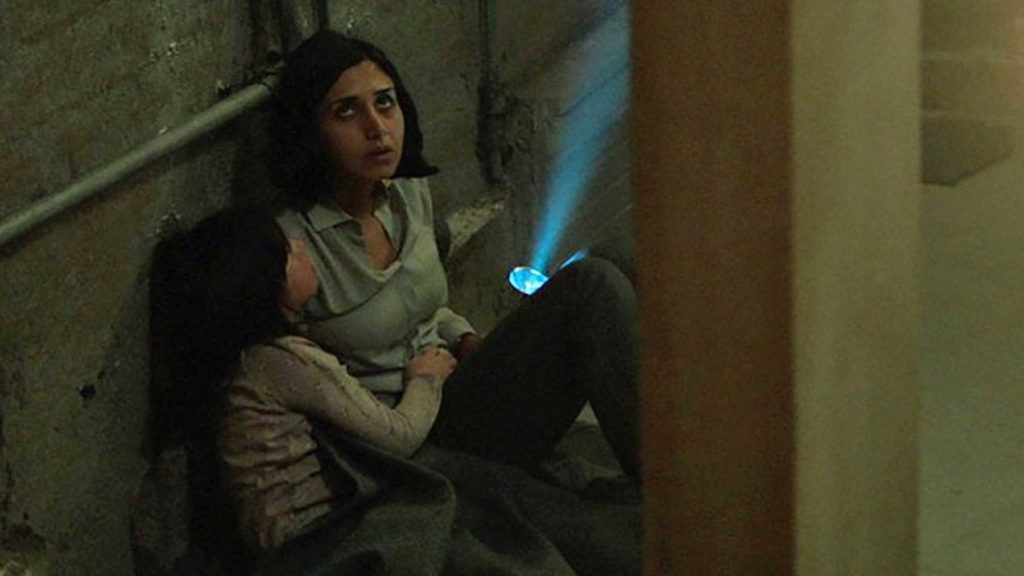 'Under the Shadow' follows the line of Japanese horror movies and their understanding of paranormal activities, making this an exciting watch. This film is remarkable in itself as it is one of the first horror movies to emerge from a middle eastern Islamic country.
The plot is set in the former years of the Iran-Iraq war, where the Iraqi militants have been bombing the populated areas. A woman and a child survive in an apartment amongst the ruins despite being terrified from the constant bombardment, but that is not all. Amid this chaos, they discover that they should not be afraid of only the Iraqi missiles as sinister supernatural forces also begin terrorizing them.
IMDB: 7/10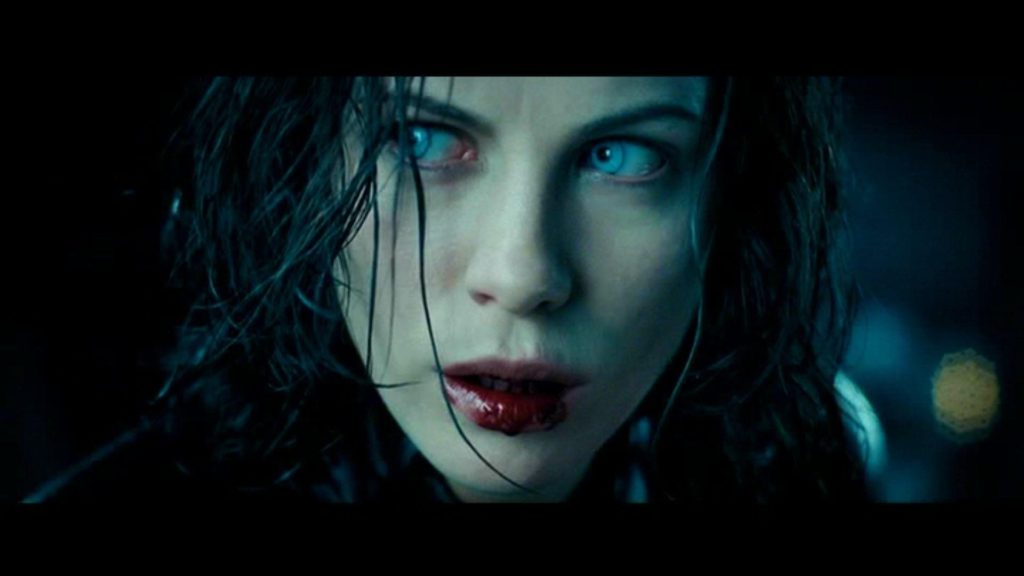 You might mistakenly write this film off as a Matrix rip-off, where they deal with vampires and werewolves. But what 'Underworld' does is take the concepts that have been explored in the past and build upon them.
It's easy to get lost in the story as you delve into this fantasy world, hoping to have superpowers yourself to fight off the imaginary monsters.
The plot revolves around a female vampire warrior, Serene, who falls in love with Michael, a human. For her love, she must fend off the Werewolves who want to hunt him for unknown reasons.
The best part about this movie is that it gives a fresh twist to the mystical creatures' legends. The script and the acting are a little rusty at some places, but overall it is worth watching.
IMDB: 6.8/10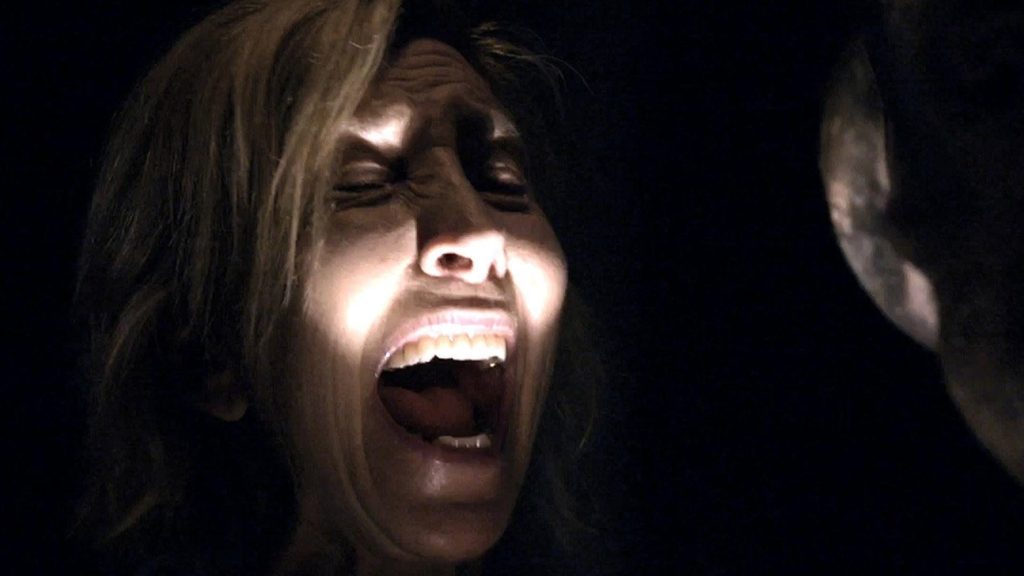 Of all the genres that Hollywood has touched upon, horror is the one where it feels something is still lacking. The trade has tried and tested tricks seen in almost every scary movie – a brave hero investigating a case with creepy music playing in the backdrop, few jumps, and a scare here and there. Now, this shouldn't be it in a horror movie, right? An excellent scary film should be such that the anticipation of what happens next is enough to run a chill down your spine.
'Insidious' takes care of all the typical supernatural movies' issues and delivers a memorable horror movie. The plot revolves around a family seeking help to stop the sinister plans of evil spirits who want to trap their sons in a realm called 'The Further.'
The cinematography is so good that you will find yourself screaming like a 27-year-old punk at a Justin Bieber concert. It will leave a lasting impression that makes it difficult to get a good night's sleep.
IMDB: 7.1/10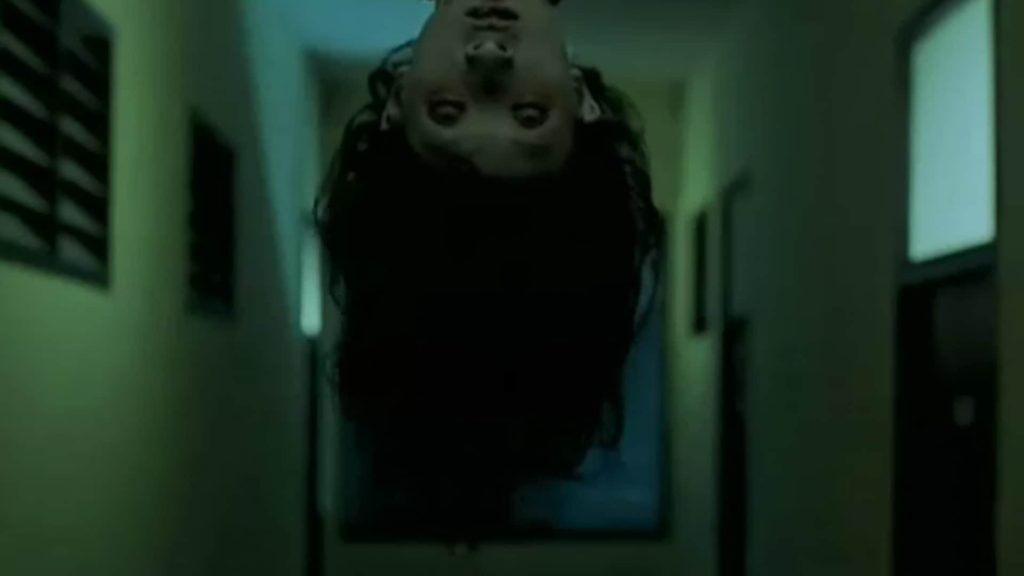 The most horrifying pictures are the ones that are real. This Asian horror flick is about a young couple returning late at night after a fun get-together and accidentally run over a girl who appears out of nowhere.
It might seem like a straightforward plot to experienced cinephiles but what happens next is enough to get your palms sweaty and eyes popping. The directing and the acting skills might make one forget that this is a movie and not a real-life story. If you can handle reading the subtitles, then you'll love this movie.
IMDB: 7.5/10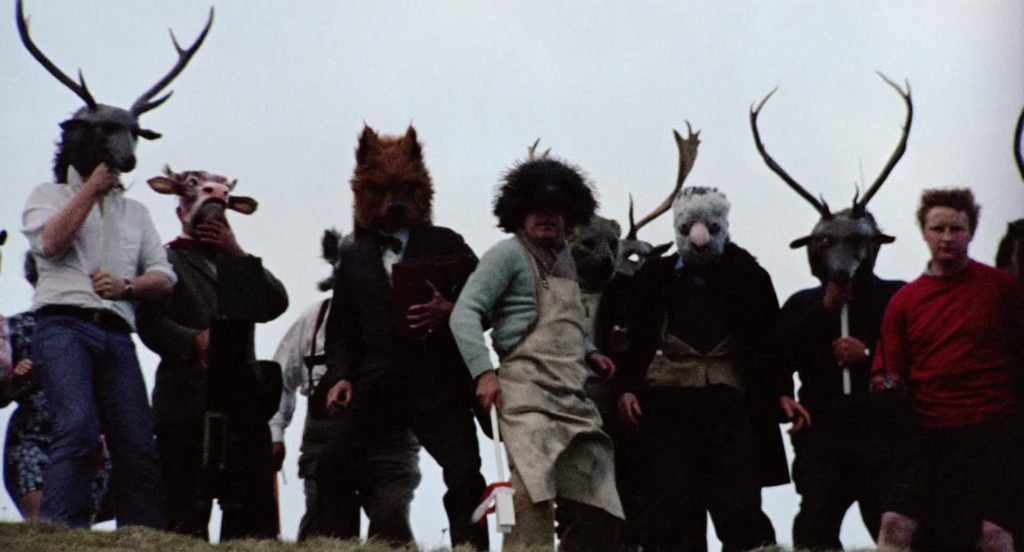 A classic of its kind, 'The Wicker Man' is a mystery thriller and a chilling tale about the rituals and beliefs of Ancient Britain. It is a well-researched film that delves into folk mythology and the fears people carry with them.
Set on a little Scottish island, it feels like something is off about this town. Soon a Sergeant Howie arrives to investigate a missing girl. The major twist that this movie has is that the locals claim that the girl never existed.
'The Wicker Man' is a cult classic and can be easily recommended to anyone who likes horror/thriller movies during Halloween.
IMDB: 7.3/10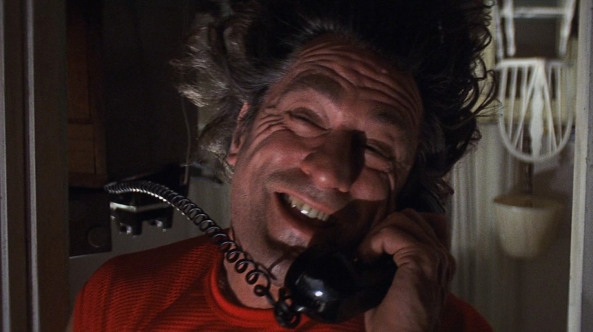 There is nothing in the dark that isn't there in the light, except for fear.

Tagline from Cape Fear (1991)
Directed by Martin Scorsese and starring Robert De Niro, 'Cape Fear' is a fabulous remake of the 1962 classic with the same name. It keeps the audience in suspense till the end credits roll in.
Max Cady (Robert De Niro) is a convicted psychopathic rapist and has served 14 years in prison for his crimes. Upon being released from prison, he swears vengeance and proceeds to stalk the lawyer's family, who failed to defend him at the court.
With gore scenes and Robert's intense acting, this is an incredibly full movie, and the superb acting skills from other actors make it worth watching.
IMDB: 6.6/10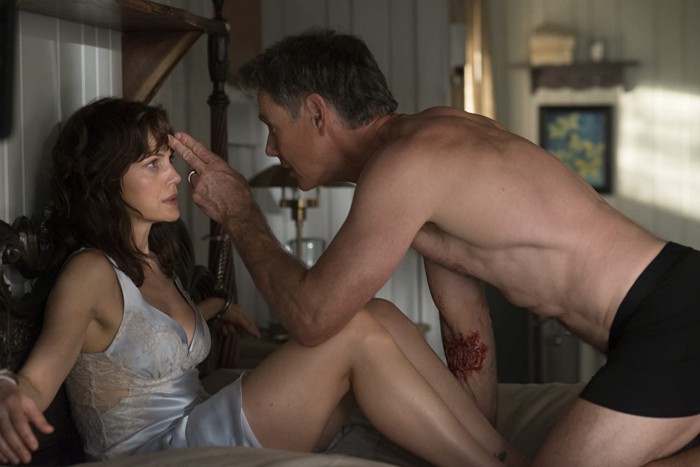 Some games you play for fun, some you play to survive. This drama shot at one location is a combination of hallucinations, over-the-top conversations, and nightmares of a problematic past. Jessie and Gerald visit a lake house for a weekend getaway, hoping to spice up their marriage when the husband comes up with the idea of roleplay.
He handcuffs her to the bed, but things get a little out of hand. During an altercation, Gerald suffers a heart attack and dies. Jessie is meanwhile handcuffed to the bed and now has to survive this situation while dealing with her demons, a crumbling psyche, and a hungry dog.
The skillful execution of the intense scenes throughout the film keeps you wondering whether you'll do the same if you ever got stuck in such a situation.
IMDB: 7.5/10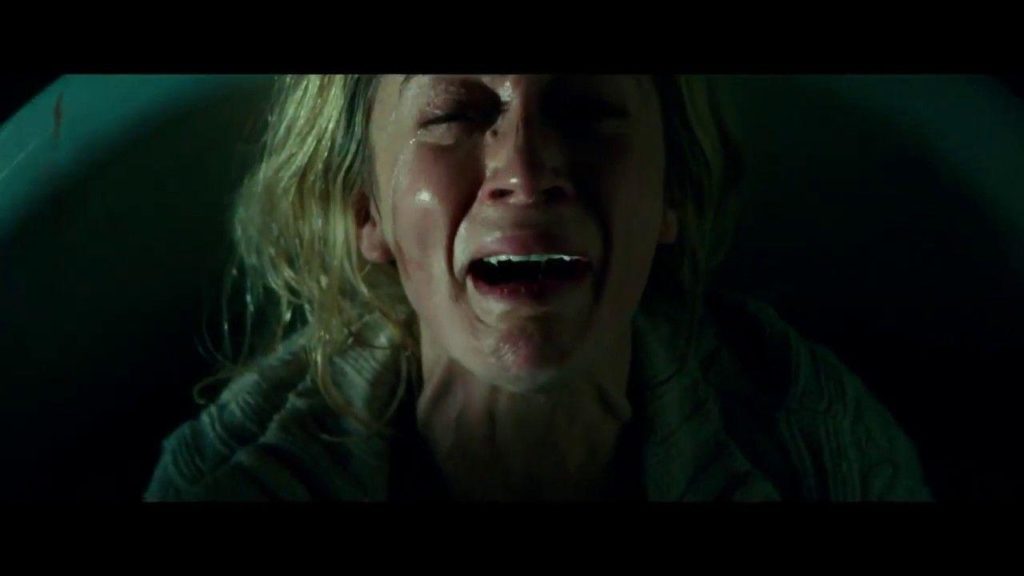 If they hear you, you are dead. 'A Quiet Place' set in a post-apocalyptic world, is about a family where the mother and father will go to any length to keep their children safe from monstrous creatures on the loose. These creatures are hunting anything that makes a sound (heard this before? It's a little like 'The Silence,' also on Netflix).
Starring John Krasinski and Emily Blunt (real-life couple), the movie has a strong yet simple premise where it is made clear within 5 minutes what happens if you make a noise. It is nerve-wracking to watch, especially when Emily gets pregnant and about to deliver a baby while the creatures hover over her.
IMDB: 6.8/10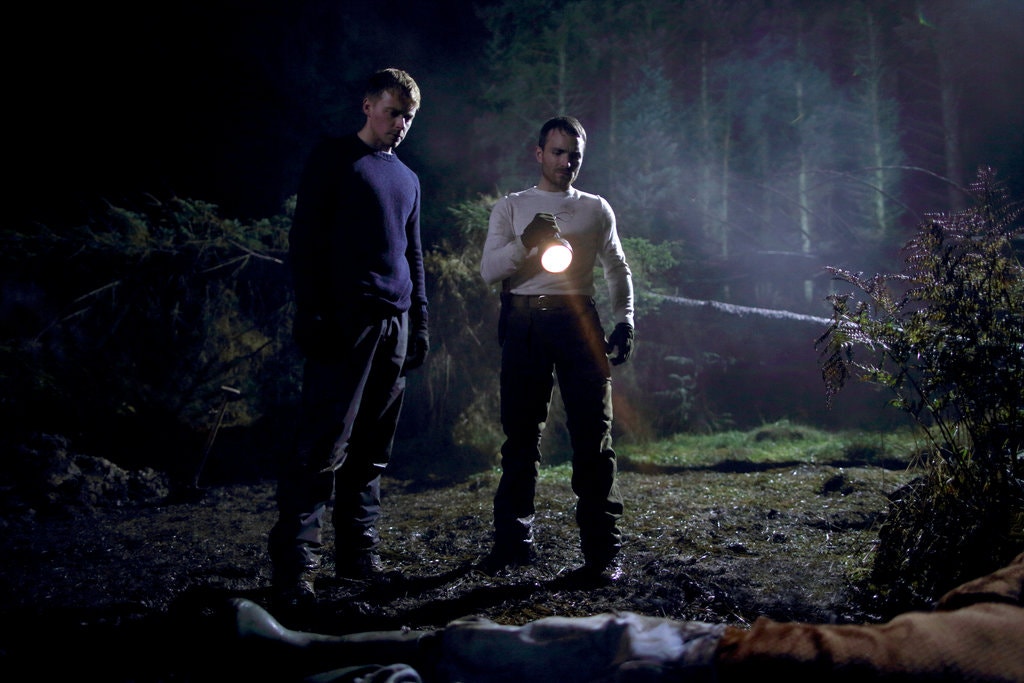 The truth can be buried with one hand and dug out from the other. 'Calibre' sets an intense atmosphere right from the get-go that makes it clear something sinister is going to happen. The plot is based on two lads who visit the north of Scotland to hunt deers.
While on the hunting trip, things take a turn for the worse, and they now have to deal with their inner demons and emotions. The characters' performances are excellent, and the script though a simple one, is believable, which keeps you on edge.
With just days away from the horrifying Halloween, there's hardly anything out there that can scare us after the year we've had. Social distancing means the festivities cannot be enjoyed like it was used to, but that doesn't mean you shouldn't celebrate and have a good time.
If you can't go out, or have your own Halloween party, queue up any of these thriller/horror movies from our list. For a more horrific movie list, check out these other 13 horror movies that will make you jump off your seat.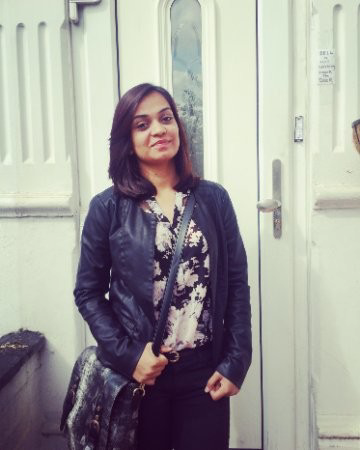 Jahnavi is a content writer who loves to binge-watch on Netflix, Disney+, and Prime in her free time. She loves to discuss plots, stories and characters – real and imaginary with anyone who enjoys it.