Summer is a time of pure joy and fun, where you can enjoy yourselves to the fullest without any worries in the world. One can catch up on lots of stuff and become updated with what's happening worldwide and their family. But watching Netflix movies hits different during summer breaks.
For cinephiles, summer is a sacred time. It is where they can turn on the air-conditioner, grab a cold cola, and a bowl of popcorn. Spread like a squid to enjoy some of the best movies you were waiting patiently to watch. To help you out with the selection, we have compiled a Netflix movies list 2021 so far to watch this summer.
Top Netflix Movies to Watch this Season
The Kindergarten Teacher (2018)
IMDB – 6.7/10, Reviews
A teacher in New York becomes obsessed with one of her students as she believes he is a child prodigy. She decides to go to unreasonable lengths to protect the child's natural talents from a grown-up world.
A fascinating film that appears to be mundane initially, but once you get engrossed in the story, it's easily a one-of-a-kind movie. As a slow-burner, it adds tension to the surface as the characters develop unpredictably, adding an emotional depth to the main characters.
The Trial of Chicago 7 (2020)
IMDB – 7.8/10, Reviews
Set in Chicago in 1968, the Democratic Party Convention was opposed violently by the moderate students for a democratic society and militant yippies, which led to a violent confrontation with the local authorities.
The events that transpired leading to the seven ring leaders' arrest on charges like a conspiracy by the corrupt Nixon administration. An unfair trial ensues presided by Judge Hoffman and prosecutor Richard Schultz. During the trial, the political views of the Chicago 7 conflict with each other even when they know they need each other's help.
Based on a true story, the movies represent an essential history of the U.S. Legal system making it one of the best Netflix movies in recent times. Watch this movie on Netflix here.
1922 (2017)
IMDB – 6.3/10, Reviews
Wilfred James is an ordinary, honest, and proud farmer who has his eyes set on the land that his wife inherited after her father's death. With his reluctant son's help, Wilfred hatches a plan to kill his wife and have the land all for himself.
Soon after, supernatural occurrences begin to make life hard for James as it also plagues the land. A thrilling plot that burns slowly, the audience glued to the screen, wondering what will happen next. Watch this movie on Netflix from here.
The Willoughbys (2020)
IMDB – 6.4/10, Reviews
Four siblings of the Willoughbys family are convinced that their parents aren't doing their best at raising them. Wondering what to do, they come to a unanimous decision that they are better off on their own and can raise themselves together in a better way.
Together they plan to send their parents on an extended vacation while they get ready for their adventure to find the true meaning of being a family. This movie's animation is genuinely remarkable with unique characters and dark humor; it intrigues its audience from the start—great Netflix movies for family and friends. Watch 'The Willoughbys' on Netflix from here.
Happy As Lazzaro (2018)
IMDB – 7.5/10, Reviews
The story is about Lazzaro, a gentle peasant who is often misunderstood as a dumb person, and Tandreci, a young nobleman, doomed by his imagination. Life in their lonely village revolves around a tobacco plantation, and everyone has to serve the terrible queen of tobacco, Marchesa Alfonsia del Luna.
Tancredi and Lazzaro become close friends and form a loyal bond when Tancredi asks his help to stage his kidnapping.
Together they form a friendship so strong that it transports Lazzaro through space and time searching for Tancredi. A transcendent film that transcends time itself and frees your soul from grief, anger, and sadness. Watch this amazing movie on Netflix from here.
The Guest (2014)
IMDB – 6.7/10, Reviews
The Peterson family receives a piece of devastating news as a young soldier introduces himself as their son's friend, revealing he died in action. The soldier is welcomed warmly by the family, allowing him to stay in their house for a few days.
Soon mysterious and accidental deaths begin happening that seem to be connected to his presence. A gem of a movie with fluid action scenes that leads to an explosive ending. One of the best Netflix movies to watch with friends and family. Watch what the soldiers do in the end from here.
A Ghost Story (2017)
IMDB – 6.9/10, Reviews
'C,' a sensitive composer, died a natural death but is unwilling to separate from his loving wife, 'M.' On the other hand, 'M' is keen to move out as she has a hunch about a danger befalling her if she stays in the house any longer.
Soon danger happens, and C's interested spirit diligently follows his wife silently back to the house. He observes her in silence as she falls into denial and depression but spirals out of it with new hope. On this planet, everyone struggles to leave a legacy behind; is that the only path to immortality?
A simple yet strong enough film that'll leave you in tears despite your age as it hits so hard while making everyone remember that time stops for no one. Watch this scintillating tale over Netflix from here.
Mindhorn (2016)
IMDB – 6.3/10, Reviews
Richard Thorncroft was once one of the most recognizable people thanks to his title role in the hit T.V series the Isle of Man. The fame got to his mind, and him arrogant, and one unfortunate day, he ended up criticizing and cursing every single member that was involved in the show as well as the fans. All this led him to quit the television business and make it big in Hollywood, but now the time has gone, and he is just a has-been.
What's more frustrating for Richard is that he keeps on getting replaced in advertisements, his only income source. But as fate would have it, Richard is presented with an opportunity to reignite his career and make it to the top.
This film's actors brought in their A-game making 'Mindhorn' a simple yet brilliant piece of work. Watch this family action movie from here on Netflix.
Icarus (2017)
IMDB – 7.9/10, Reviews
Bryan Fogel is determined to figure out the truth behind doping in sports. While investigating, he comes across a Russian scientist who helps Bryan in his quest. This chance encounter shook an entire nation as the truth behind doping, unexplained deaths, and dirty urine samples to win the gold medal comes to the surface.
A riveting documentary that's presented with well-researched facts keeping the audience engaged right till the end. Watch this thrilling thriller from here with your Netflix subscription.
Into The Inferno (2016)
IMDB – 7.2/10, Reviews
A fantastic piece of work put together by incredible cinematic shots captured through drones and other devices. 'The Inferno' is a docu-film that explores every imaginable angle about volcanoes, from life-threatening consequences to finding some of the rarest fossils on Earth.
Even though it seems like it's all about volcanoes, it's much more than that. You can watch this documentary from here directly.
We The Animals (2018)
IMDB – 6.9/10, Reviews
Based on an acclaimed novel, this is a coming of age movie where the story revolves around three children's Manny, Joel, and Jonah. All they want is an escape from their parent's volatile love and hence keep pushing back.
Manny and Joel grow up to become exact replicas of their father, while Ma isn't satisfied with life and dreams of escaping. Jonah is happy with living in his imaginary world. An imaginative film that doesn't leaves any angle unexplored. Hop on this link to watch this movie directly on Netflix.
The Endless (2017)
IMDB – 6.5/10, Reviews
A mind-bending thriller that follows two brothers' journey who receive a mysterious message making them go back to the UFO death cult somehow managed to escape from 10 years ago. Their only hope to return to everyday lives is to find the closure they weren't able to last time.
But a strange phenomenon begins occurring around the camp; they're forced to reconsider their beliefs. Before another mysterious event happens, the brothers must find the truth about the place, or they risk becoming permanently entangled with the cult.
A clever and straightforward sci-fi story that keeps its audience engrossed throughout the film.
The Squid and the Whale (2005)
IMDB – 7.3/10, Reviews
Set in Brooklyn, New York, 1986, and the dysfunctional family composed of pseudo-intellectuals is the same as ever. Bernard, a university professor, and Joan, a prominent writer, live a complicated life. While Bernard is selfish and hates people who don't read books or watch movies, Joan is an unfaithful wife and doesn't have any problems with such people.
Their sons sensing that a divorce might be on hand, takes different sides, one of his father's and the other of his mother. The abnormal behavior caused due to this makes the family grow more apart than ever before. An original story that touches your heart no matter who you are and offers an immersive learning experience. One of the best Netflix movies for couples to watch together and remember to be there for each other.
The White Tiger (2021)
IMDB – 7.2/10, Reviews
It is a dark and epic tale of a young man using his cunning wits to rise to the top from a poor village and become a successful entrepreneur. Balram, our hero, wiggles his way into becoming a driver for Ashok and Pinky, a wealthy couple who just returned from America.
Balram was taught to be obedient to his masters, so he always played an obedient servant. But things change when he realizes that the rich will go to any lengths to save themselves, and he would have to take the fall for them. Angered by this, he revolts against the unjust system and rises to the top to become a new type of master.
The story pulls you in, and you will find yourself wondering what will happen next.
Good Time (2017)
IMDB – 7.4/10, Reviews
Connie Nikolas frees his mentally challenged brother Nick forcibly out of a therapy session to rob a bank. During their getaway, a dye bag explodes inside the car, causing them to crash. They both begin to run afoot and rush to a restaurant to wash off the dye from their clothes.
Stopped by the police, Nick starts to run and is eventually caught, while Connie manages to escape. In hopes of getting Nick out, Connie starts securing his bail money but falls short of $10,000. Things don't go as planned, and Nick lands in a hospital after fighting with an inmate.
A simple story of crime and love that's savvy enough to offer an excellent cinematic experience.
Da 5 Bloods (2020)
IMDB – 6.5/10, Reviews
Spike Lee, the legendary director, comes back with another one of his masterpieces. The plot revolves around four retired African vets searching for the treasure they had hidden and returning to Vietnam. There they are greeted by devastating forces of nature and humans as well.
An intriguing and exciting story that offers numerous heartfelt scenes ranging from racial discrimination to the brotherhood.
Yes, God, Yes (2019)
IMDB – 6.1/10, Reviews
Alice has always been a devout catholic who never let her temptations take over her. But she's now having trouble reconciling with her newly found sexual desires as a random AOL chat turns racy. To help clear her mind, she goes on a four-day catholic retreat to help figure things out.
The actors' fantastic performance makes it unmistakably believable—one of the best Netflix movies to watch in your free time.
Private Life (2018)
IMDB – 7.2/10, Reviews
Richard and Rachel, a couple who are desperate to have a child but can't because Rachel isn't fertile. To solve the problem, they're thrown into the depth of the cruel world of infertility, where they try different and weird assisted reproduction devices but to no avail.
They hate the idea of third-party help but are willing to reconsider when Sadie, a college dropout, enters their lives. A great story that draws the audience in and keeps their attention focused on the movie.
Wildlife (2018)
IMDB – 6.8/10, Reviews
'Wildlife' showcases the heartbreaking tale of Joe, a young boy witnessing his parents separate in front of him. Jerry, his father's get fired from his job, and although they offer him his position back, he's having none of it.
Instead, he takes up a job as a firefighter and volunteers to go to the forest fire scene and help others out. Jeanette, his wife, revolts against his new job as it is dangerous, and she believes he might be unfaithful to her.
Jeanette acts like he cheated on her with another woman and plans to start her new life with a significant other without any evidence. Set in the 1950s, the story is well-paced, though old-fashioned offers a progressive experience.
Shadow (2018)
A radiant rebound for the talented Chinese chief Zhang Yimou. To at last accomplish triumph over an opponent realm, a splendid general devises a perplexing arrangement including his better half, a carbon copy, and two lords. This shading emptied scene is outwardly bewitching out of beginning to end.
Burning (2018)
IMDB – 7.5/10, Reviews
Jong-Su unwittingly bumps into an old friend who used to live across from him in the same neighborhood. She asks him to look after her cat as she will be away on a trip to the U.S. After coming back, she introduces Ben, a mysterious guy who has a strange hobby. The chance encounter might prove more fatal than it's is.
So this was our list for you on best Netflix movies to watch this summer. Tell me if you got any new ones I could watch this summer?
Here's other lists you might want to check out if you're bored: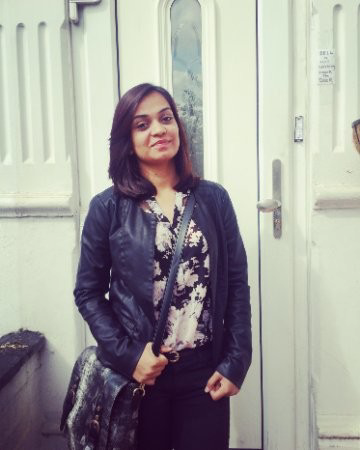 Jahnavi is a content writer who loves to binge-watch on Netflix, Disney+, and Prime in her free time. She loves to discuss plots, stories and characters – real and imaginary with anyone who enjoys it.