Netflix has given out a diverse and impressive release over the past few years. It is the reason why streaming services had more than 204 million subscribers in 2020. Netflix depends on its Netflix Original movies and TV shows to keep you hooked to your streaming services.
From 'Extraction' to 'Bird Box' to '6 underground' (this one almost didn't make it to the list), Netflix has given some exciting releases with big-name directors. So, are you confused about which Netflix original series to pick up next?
Top Netflix Original Movies to Watch in 2021
Here is our list of the 27 best Netflix original movies that will keep you entertained for the coming weekends. Make sure to grab some popcorn and soda!
Roma (2018)
IMDB – 7.7/10, Reviews
'Roma' is a semi-autobiography based on the life of the director Alfonso Cuarón who is living in Colonia Roma near Mexico city. The movie depicts the story of a kind-hearted maid/housekeeper of a middle-class family who takes care of four children. The film is a whole work of mixed, unclear emotions and minor tensions. Watch Roma unravel her simplicity on Netflix.
The Irishman (2019)
IMDB – 7.8/10, Reviews
The movie is an American epic crime film based on the 2004 nonfiction book 'I Heard You Paint Houses' by Charles Brandt. Here an elderly Irish American recalls his time as a truck driver who becomes a mafia hitman and a union leader. The movie starts selling the goods to a local gangster and ends up being a contracted killer. Years later, after his criminal record, he was sent to a nursing home until his case was under process. A slow-burner, but this movie will keep you glued to the screen if you love mafia movies. Watch it on Netflix with your subscription from here.
Calibre (2018)
IMDB – 6.8/10, Reviews
When you watch 'Calibre,' you get to enjoy a weekend trip to hunt, turning into the worst nightmare which both the story characters and you could imagine. Marcus takes his friend Vaughn to a hunting weekend in a remote area where they kill a boy and his father. To protect themselves from being charged for a murder case, they buried the bodies in the jungle. It comes with a mysterious ending, where the one is put in a slot to kill the other one. 'Calibre' is available to stream on Netflix.
‌Always Be My Maybe (2019)
IMDB – 6.8/10, Reviews
If a love story with a twist is what you prefer, this childhood love story between Sasha and Marcus that ended up badly with a teenage fling is a must-watch. After being apart for sixteen years, Sasha becomes a celebrity chef. Returning to San Francisco to open up a new restaurant, she gets in touch with Marcus.
After all the chaos, she confesses her childhood crush on Marcus, and they end up getting together. Whereas Sasha still wants to work and move to New York for a new project and asks Marcus to join her, he refuses and stays in San Francisco. With a great storyline, the movie has a happy ending where Marus goes to New York and proposes her. Stream on Netflix from this direct link to the movie.
1922 (2017)
IMDB – 6.3/10, Reviews
'1922' is a horror murder story of a proud farmer who denies selling his farm and moving to Omaha as suggested by his wife. To get rid of stupid ideas, he plots a murder plan to kill his wife and asks his son to assist him. After planning and strategy, they kill the wife and bury her in the dried well nearby with the rats. Wilf appears to be going insane when he experiences seeing Arlette ghost surrounded by rats who keep whispering things and are being harassed by rats. When he tried fixing things, they never actually got set. The story has a horrific end where the remaining 3 of them are killed as Arlette was murdered. Stream on Netflix from here.
‌I Lost My Body (2019)
'I Lost My Body' is a French animation fantasy movie where a hand searches for its own body—a story of Naoufel, a young man in love with Gabrielle. Naoufel's hands that have severed the city for a long time got ripped off by the blades. The tragic journey of a hand to find the right body. The story is taken from Guillaume Laurant's novel 'Happy Hands' and is an epic example of a brilliant story, script, and beautifully animated with several innovative features. Watch this scintillating movie on Netflix from here.
To All the Boys I've Loved Before (2018)
IMDB – 7.1/10, Reviews
This is an American teenage romantic movie based on the novel about a shy girl Lara Jean. In the film, she writes letters to her secret childhood crush, which she never planned to mail! The film rolls around her experiences and things she faced after the boys receive letters. Watch how things unravel at the end for Lara on Netflix.
Beasts of No Nation (2015)
IMDB – 7.7/10, Reviews
War crisis never does good to anyone, and that's what's highlighted in this Netflix original movie. The story is all about a war drama of an unknown African country. The war tears the family apart, leading Agu to join the military force and become a child soldier. As a young member of the team, he was sent to the missionary school. Agu never really connected with the other kids due to trauma and got nightmares of what happened to him during the past times.
Our Souls at Night (2017)
IMDB – 6.9/10, Reviews
Watch this Netflix original American romantic drama based on a fascinating novel – 'Our Soul at Night.' The story is about a widow and widower, two people who are lonely and searching for happiness. They have been neighbors for years but never had any kind of relationship. At difficult times people tend to build a strong bond with each other just by hearing things up.
Win It All (2017)
IMDB – 6.2/10, Reviews
Are you looking for an exciting Netflix original movie? Check out this compelling story about Eddie, who is a gambling addict and keeps losing money. So, one day he visited an addiction recovery expert named Gene, and things were going well. However, on one random day, a local thug, Michael, shows up in his kitchen and asks him to save a bag until he returns from jail and asks him not to open the bag.
Eddie did not touch the bag for a few weeks, but he opened the bag and found a massive amount of cash out of curiosity. As an addict, Eddie could not resist, took some money, and gambled but won some profit, but the next attempt brought him a failure and made him lose the profit amount as well. He tried every possible way out to get sufficient cash but failed. The last hope was Gene. She suggested a high-stakes poker game which got a surprising twist in the movie.
On Body and Soul (2017)
IMDB – 7.6/10, Reviews
'On Body and Soul' is a romantic story about two loners working at the slaughterhouse who discover that they tend to have the same dreams at night. Dreaming about themselves as deer in the forest helped them connect and fall for each other. They decided to fulfill the dreams they saw, which were not possible in real life.
‌Private Life (2018)
IMDB – 7.2/10, Reviews
In this busy and stressful lifestyle, it often happens that the things we chase the most are the things that take up everything. In similar lines, this movie is based on the real issue that the couple faces who are desperate to become parents. The couple undergoes several fertility treatments and tests but ends up with the decision to adopt a child.
Barry (2016)
IMDB – 5.8/10, Reviews
This movie gives you a sneak peek into the crucial eight years of Barack Obama's life at Columbia University. The film revolves around his college days, where he struggles to adjust. The story also throws lights on how he was facing racial challenges. Watch the movie and find out what made him stay and how he was handling the situation.
‌Tallulah (2016)
IMDB – 6.7/10, Reviews
Tallulah is a homeless teenage girl who travels around America and survives on stolen credit cards. While finding her boyfriend, she ends up in New York, where she tries stealing from Carolyn, who thinks Tallulah is a housekeeper and leaves her daughter.
She responsibly takes care of the baby until Carolyn comes back drunk and passes out. Tallulah decides to leave but impulsively takes the baby with her to stay in the van. When she sees the police with Carolyn, she panics and takes the baby away, saying she is her baby.
I Don't Feel at Home in This World Anymore (2017)
IMDB – 6.9/10, Reviews
The story is a perfect blend of comedy and thriller where a nursing assistant Ruth is being robbed and tries to report but is being overlooked by police. So, she tried to find things on her own and was forced to seek help from Tony. Later, she tracks the stolen laptop's location and reaches the area, ultimately ending up in more trouble than she and Tony would have even thought.
Divines (2016)
IMDB – 7.4/10, Reviews
'Divines' is a beautiful story about a teen girl Dounia and her friend Maimouna who hustle for money in various ways. Girls have a hiding place near the local theatre where they see dance auditions. But, one day, Djigui, an untrained dancer, catches them, which utterly changed their lives. Watch this one of the best Netflix original movies and find out 'the how'!
‌My Happy Family (2017)
IMDB – 7.4/10, Reviews
Georgian drama film about a 40-year older woman, Manana, moves away from her family, responsibilities, and duties to challenge women's religious expectations. She then starts to earn for herself and being on her own, where she finds out various facts and secrets about her husband. The ending is not so detailed, and the audience is kept in a dilemma as manana asks a few questions to her husband, which is not being responded to.
Tramps (2017)
IMDB – 6.5/10, Reviews
'Tramps' is among the best Netflix original rom-com (romantic comedy) stories where two young people Danny and Ellie, are brought together for a heist. The heist is about stealing a bag and delivering it to the right person. Danny does a wrong suitcase delivery at the station and to re-correct this mistake they search for the person who has their suitcase. The heist does offer a possibility of great chemistry between the two.
‌High Flying Bird (2019)
IMDB – 6.2/10, Reviews
'High Flying Bird' is a sports drama movie where an agent Ray from a New York sports agency, finds it challenging to survive in the company due to its temporary closing. Ray tries every way out to get the company out of the lockout by contacting new clients, searching for new contracts. When ultimately, he finds the way out by streaming games on different social networking sites, the idea did help the company in many ways!
‌ Marriage Story (2019)
IMDB – 7.9/10, Reviews
Contrary to the 'Marriage Story' title, the movie is about a couple getting divorced but staying together for a nine-year-old kid. Apart from all the misunderstandings and tough courtroom sessions, the couple is still friendly and spends time together for the child to have a stable and happy life.
6 Underground (2019)
IMDB – 6.1/10, Reviews
'6 Underground' is a Netflix original American action movie targeting inaccessible criminals and terrorists. The story focuses on an unnamed American who fakes his death to form an army of six, which includes a spy, hitman, trainer, thief, doctor, and driver. They target different locations around the world and have a set of targeted missions.
Tribhanga – Tedhi Medhi Crazy (2020)
IMDB – 6.1/10, Reviews
This is a story about three women, Anuradha, her mother Nayantara, and her daughter Masha. Anuradha is an actor-dancer, Nayantara is a complementary and praised writer. The story rolls around her individual's decisions and life choices and how it affects the family. Nayantara and Anuradha are alike as their nature is complex and aggressive, whereas Masha is opposite to the two.
Father Soldier Son (2020)
IMDB – 7.3/10, Reviews
When looking for the latest Netflix original movies, add this American documentary film based on Brian Eisch. He is deployed in Afghanistan for six months and is a single father to two sons, Isaac and Joey.
The story reflects a military life that brings both fears as well as proud movements. During a war rescue, Brian was shot in the leg, leaving his passion and job. For three years, he struggled with the injury. And, one day, his 12-year-old son Joey died of an accident that did make the family tear apart. Joey had a dream to become like his father to fulfill his and his father's dream. Isaac pursues basic combat training, which did make the family proud.
All The Bright Places (2020)
IMDB – 6.5/10, Reviews
The movie features two teens Theodore Finch and Violet, who deal with emotional and physical scars from the past and tend to find happiness and healing from even a small place or movement. Violet was trying to overcome her sister's accident when Finch approached her to work on a school project together to visit the unexplored areas of Indiana. They visited most places which did help them to recover from the past. With a great start and storyline, the movie does have a tragic ending.
Becoming (2020)
IMDB – 6.8/10, Reviews
The documentary is based on Michelle Obama, the first former lady highlighting her life hopes and connections made during her nationwide book tour in 2019. The movie does show Michelle's journey as before becoming Michelle Barack Obama. This brilliantly done movie is an inspiration to thousands of blacks fighting for their rights and feelings. It is inspired by a book which is a self-written autobiography of Michelle Obama.
Over The Moon (2020)
IMDB – 6.4/10, Reviews
Check out this latest Netflix original movie featured as a computer-animated musical fantasy film about a girl Fei Fei. She believed in her mother's tales about the change of the moon fairy who lost her lover. But unlike her mother, her father thought it was just a story told by her mother, which made her feel devastated. To prove her father wrong, she built up a rocket to go over the moon and find the truth in her mother's stories. The movie has great animation and music, which make the story enjoyable.
John Was Trying to Contact Aliens (2020)
IMDB – 6.3/10, Reviews
This is a popular Netflix 16-minutes short documentary based on John Shepherd. The movie highlights how John tried to reach and contact the aliens by creating sound waves into space for over 30 years using his incredible art of sound waves and broadcasting equipment. He was never a much-cared child of his busy parents, and later, Killip identifies his loneliness, and that's what made him support Shepherd in an unbelievable mission.
Netflix has changed the way people watch TV and movies forever. We hope that this list of Netflix Original movies and series will keep you entertained. See you soon with the following best list of movies to binge!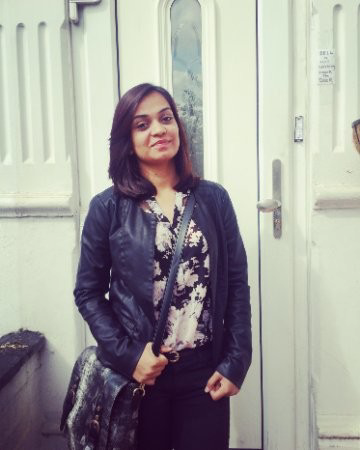 Jahnavi is a content writer who loves to binge-watch on Netflix, Disney+, and Prime in her free time. She loves to discuss plots, stories and characters – real and imaginary with anyone who enjoys it.