Who doesn't love horror movies? Bad question. Many don't. But the people who do love horror movies know what amazing thrill and suspense await in horror movies which cannot be compared to any other genre. We bring you some new horror movies that Hollywood and some independent directors are planning to release this year. While you're already here, check them out at your own risk!
Best Horror Movies to Check out This Year
The Priest (2021)
IMDB – 6.6/10, Reviews
A great mystery film, 'The Priest' follows the life of Father Carmen Benedict. One day he gets approached by Divya, a young girl who pleads with him to investigate a string of suicides taking place in the Alatt family.
The only surviving member is Elizabeth Alatt. A police officer and Father Carmen book an appointment with her for the next day to ask her some questions about the suicides. However, due to unknown reasons, she commits suicide at night.
An 11-year-old orphan girl, Ameya Gabriel, is the only person who was there with Elizabeth. Soon an attempt on her life prompts police to believe she has seen Elizabeth's killer. One of the best new horror movies complemented by the background music.
Psycho Goreman (2020)
IMDB – 6.3/10, Reviews
The plot revolves around siblings Mimi and Luke, who unearth a gemstone that can control an ancient alien lord. The devil wants to destroy the Earth. However, after realizing that the magical amulet can control the creature, they do what every other child wishes.
The siblings make him obey their commands and perform childish tasks based on their whims. The alien does the bidding for them, but one day they accidentally attract a gallery full of intergalactic assassins to their small town.
The movie flows at a fast pace, unloading many action and horror scenes to keep the audience engaged throughout—one of the best new horror movies to watch in your leisurely time.
Prisoners of the Ghostland (2021)
IMDB – 6.3/10, Reviews
The plot revolves around a notorious criminal in the frontier city of a Samurai town. The criminal, a dangerous bank robber, is set free by the Governor, a wealthy warlord. He is tasked with figuring out what happened to Bernice, the adopted granddaughter of the Governor who's gone missing.
The Governor assures his freedom if he can get his granddaughter back to him safe and sound. The criminal is strapped in a cursed leather suit set to self-destruct in 3 days if he tries to run away. The bandit now must begin an arduous journey to find the young girl and find his redemption on the way.
Starring Nicolas Cage, the movie offers some stunning moments making it an excellent recent horror movie.
The Queen of Black Magic (2019)
IMDB – 6.6/10, Reviews
The plot revolves around Hanif, his wife Nadya, and their three children. Hanif takes his family to the orphanage where he was raised. He visited Mr. Bandi, the caretaker of the orphanage who's grown old and often remains sick.
Along with Hanif, Anton, and Jeffery, two of his best friends who grew up there as well come to visit with their wives. They all arrived the same night and went straight to the orphanage located outside the city in a desolate area.
To pay respects to those who took care of them, all three friends, along with their families, decide to spend the night there. They thought this would be a peaceful night, but unbeknownst to them, an evil presence plans to turn this night into horror for everyone.
Soon after, the children begin to see the apparitions of a disabled woman. The family members start to fall prey one by one. It's apparent someone or something wants them dead—one of the best new horror movies to watch for a sleepless night.
Saint Maud (2020)
IMDB – 6.7/10, Reviews
The movie is about Maud, a young nurse whose personality causes her to pursue the path of Christianity with the grace of God. She devoted herself to this life after facing a trauma hard to forget. Maud is tasked with taking care of Amanda, a retired dancer who has cancer.
Maud's deep devotion to Christ inspires her to save the soul of Amanda from going to hell, whatever the cost may be.
Director Rose Glass did a fantastic task of keeping the audience glued to their screens while watching this horror film. Maud, played by Morfydd Clark, does an excellent job in playing a devout nurse full of absolution and stoicism. 'Saint Maud' is a fantastic new horror movie worth a watch.
Spiral: From The Book of Saw (2021)
IMDB – 5.4/10, Reviews
Starring Samuel L. Jackson and Chris Rock, 'Spiral: From The Book Of Saw' is a new chapter to the terrifying series 'Saw.' The plot is about Detective Ezekiel Banks, played by Chris Rock, and his rookie partner, who gets assigned to take charge of the gruesome murders.
These riveting killings are remnants of the city's horrific past and the infamous incidents that rocked the whole world. Unwittingly Ezekiel gets trapped in the killer's appalling games and becomes the center of attention for all.
One of the best new horror movies that add another chapter to the horrific 'Saw' series.
A Quiet Place Part II (2021)
IMDB – 7.9/10, Reviews
Starring John Krasinski and Emily Blunt, "A Quiet Place Part II" is a stunning sequel to the first part. After surviving the horrific incidents of deadly creatures hunting them by sound. The Abbott family escapes to the outside world.
Their risky venture into the unknown makes them realize that there's more to the initial threat than they thought. There are deadly creatures apart from the ones that hunt by sound. Dangers are lurking beyond the sand path.
A terrific upcoming horror movie that's bound to make your heart skip a beat.
The Conjuring: The Devil Made Me Do It (2021)
IMDB – 6.6/10, Reviews
The plot revolves around real-life paranormal investigators Ed and Lorraine and their new case that managed to shock them more than they imagined. It's a tale of a horrific murder and an unimaginable evil presence that terrorizes a small boy.
In one of their most prolific cases, the paranormal investigators start investigating the case of a young boy whose soul was overtaken by the devil. They fight to save the soul of the young child that sends them on a journey beyond anything they have ever gone through.
This was also the first time in history that a murder suspect claimed innocence as a demonic being possessed his soul.
The third installment in the Conjuring series, this one should be on everyone's list as one of the best upcoming horror movies.
The Forever Purge (2021)
Expected Releases on July 2, 2021
Directed by Everardo Gout, 'The Forever Purge' is an upcoming horror movie set in a dystopian world. In the fifth installment of the Purge series and the last one, the plot follows the events after the presidential election and the abolition of the tradition of the purge.
Trapped in this facade is a Mexican couple who is on the run from a drug cartel. The couple seeks refuge on a ranch only soon to realize they are in even more danger than before. They end up being at the mercy of a group of lawless thugs who plan to continue their purge unlawfully.
Soon these outsiders turn against the couple and decide to kill them—a great horror movie to keep an eye on.
Escape Room 2 (2021)
Expected Release on July 16, 2021
'Escape Room: Tournament of Champions,' is directed by Adam Robitel and is an upcoming psychological horror movie. This is a sequel to the first part of the series, which came out in 2019 and picks up from the cliffhanger ending of the previous one.
We follow around and get to witness what happens next to Zoey and Ben. There will also be a bunch of unfortunate people who will be unwilling participants in this game.
But Ben and Zoey likely have a dangerous journey ahead as a mysterious figure wants them dead.
An interesting upcoming horror movie that should be on your list, especially if you have watched the first part.
Don't Breathe 2 (2021)
Expected Release on August 13, 2021
Don't Breathe was an incredibly directed and superbly crafted horror movie that made waves when it first came out. 'Don't Breathe 2', directed by Rodo Sayagues, is the sequel to the first one.
The plot follows the blind mind who's been living quietly in his isolated cabin for several years. Along with him lives a young girl who was orphaned due to a devastating house fire. They live a quiet life, but their peace is inconsistent as a group of criminals kidnaps the girl forcing the blind man to take matters into his hand.
An intriguing horror movie that's bound to capture the attention of fellow lovers of horror movies.
Candyman (2021)
Expected Release on August 27, 2021
'Candyman' is an animated prequel to the original Candyman and recounts the legend of The Candyman. Set in the present time, the plot follows the events taking place a decade after the Cabrini towers of the town were destroyed.
Anthony, along with his partner, moves into the loft of the now leftover Cabrini tower. A surprise meeting with the townsfolks lead Anthony to know the whole truth behind the real Candyman. Anxious to use the new story he's learned in his studio to create a masterpiece, Anthony sets off with utter excitement.
Unwittingly he opens a door that was supposed to stay shut, and in this process, he unleashes a wave of terror while losing his sanctity at the same time.
Halloween Kills (2021)
Expected Releases on October 15, 2021
Directed by David Gordon Green, 'Halloween Kills' is one of the most awaited upcoming horror movies. The film is the twelfth installment in the Halloween series and sequel to the 2018 one. Starring Jamie Lee Curtis and Nick Castle, the plot follows Laurie Strode, along with her family, as they escape from the clutches of the serial killer Michael Myers.
It remains to be seen whether the second part would bring the same excitement, horror, and suspense to the screen as the last one did. Stay tuned as we wait to see how the Strode family fights off the murderous Michael and escapes from his claws.
Last Night in Soho (2021)
Expected Release on October 29, 2021
Directed by Edgar Wright, 'Last Night in Soho' is an upcoming horror movie psychological in nature. Starring Anya Taylor-Joy, Thomasin Harcourt McKenzie, and Matt Smith, the plot revolves around a young wannabe fashion designer.
One day mysteriously, she gets transported back to the 1960s and encounters her idol in the fashion industry. Her inspiration is a dazzling wannabe singer. But being back in 1960 means a lot has changed; London is not the same, and the pleasant time she thought she would have got replaced with shady events.
A recent horror movie, this one is a must-watch for a night full of nightmares.
Resident Evil: Welcome To Raccoon City (2021)
Expected Release on November 24, 2021
Written and directed by Johannes Roberts, 'Resident Evil: Welcome To Raccoon City' is based on the first and the second game released by Capcom. Starring Kaya Scodelraio, Robbie Amell, and Avan Jogia, the plot follows the mammoth Umbrella Corporation.
The pharmaceutical giants had their headquarters in Raccoon City which made it a booming city, but now it's filled with creatures and is a dying town. The company's adventures made this beautiful place into a wasteland and left unimaginable evil brewing beneath the surface.
When the devil is released, the lives of townsfolk change forever, with only a few people surviving the onslaught. The survivors must team up to uncover the truth behind the corporation's true motives. A recent upcoming horror movie that will keep you on the edge of your seat as we once again dive deep into the world of Resident Evil.
Terrifier 2 (2021)
In Production, Yet to Release Date
Directed by Damian Leone, 'Terrifier 2' is an upcoming horror movie and is the sequel to the first one, which attained cult status. The plot follows Jonathon Shaw and Sienna, siblings, who are being targeted by Art The Clown on Halloween night.
Art committed suicide last year after being questioned by the police regarding the mutilation of Victoria Heyes. However, he was resurrected by an evil entity and returned to create havoc in the small town of Miles County.
Starring David Howard Thorton, Lauren LaVera, and Elliott Fullam, 'Terrifier 2' is one of the best new horror movies.
The Night House (2020)
IMDB – 6.1/10, Reviews
The story revolves around Beth, who is still reeling from the loss of her husband. She's now all alone and lives in the quiet lake house he built for her. Beth tries her best to keep her mental state sane, but soon the dreams start coming to her, which turns into a nightmare.
Every day at night, she gets visions of a disturbing presence calling out to her. But as soon as the daylight pours in, any signs of a haunting vanishes. Beth believes her husband's belongings contain the answer and goes against the advice of her friends and begins looking for clues. What she finds is even stranger and mysterious than she can imagine.
Directed by David Buckner, 'The Night House' is an upcoming horror movie that's going to send a chill down your spine.
Malignant (2021)
Expected Post-Production on September 10, 2021
Directed by the legendary James Wan, who gave us series like the Conjuring, Saw, and Insidious. James returns to the big screen with 'Malignant' starring Annabelle Wallis, Mckenna Grace, and Jake Abel. The plot focuses on Alan Gates, diagnosed with terminal cancer, and has given any hope of living through the excruciating pain.
This was until he realized that the tumor is a mysterious parasite. Now with a second chance to live life and be gifted with supernatural powers, Alan must channel his abilities to fight the evils brewing beneath the surface of humanity. In the meanwhile, he must also remember the past that he has now forgotten.
An upcoming horror movie that won't disappoint its audience.
Wendell and Wild (2022)
Expected Release Pushed from 2021 to 2022
Starring Jordan Peele and Keegan-Michael Key, 'Wendell and Wild' is directed by Henry Selick and is an upcoming horror movie. An animated comedy film following two brothers, Wendell and Wild, who are trapped in the underworld.
Together they scheme to escape from the depths of hell, but to do so, they must face two of their biggest enemies. Sister Helly, a nun who also deals with demons and Kat, and Raoul, two goth teens who are her acolytes.
One of the best upcoming horror movies that must be on everyone's watch list.
There's Someone Inside Your House (2021)
Expected Release in 2021 – No Dates Confirmed
Directed by Patrick Brice, 'There's Someone Inside Your House' is based on Stephanie Perkin's novel released in 2017. Starring Sydney Park, Theodore Pellerin, and Asjha Cooper, the plot follows the life of Makani Young.
Makani has moved to a small town in Nebraska from Hawaii to live with her grandparents and finish high school. As the day of graduation nears, her classmates begin being stalked by a killer—Hell-bent on exposing their darkest secrets to everyone in the town.
He hunts down his victims while wearing a mask that's a replica of their faces. Makani, who herself has a troubled past, races along with her friends to uncover the man behind the killings before they fall prey to him. An upcoming horror movie that will keep the audience glued to the screen, so watch out for this one.
Till Death (2021)
Expected Release on July 2, 2021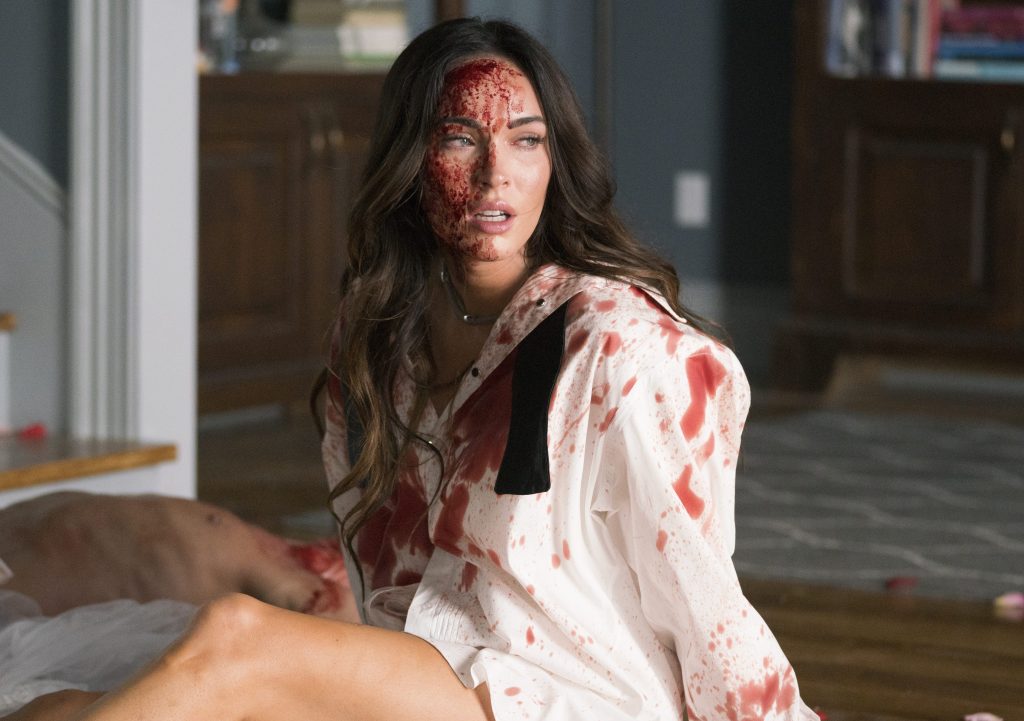 S.K. Dale, in his directorial debut, wants to leave a lasting impression on this one. Starring Megan Fox, Callan Mulvey, and Eoin Macken, the plot follows a woman whose husband has just been killed. As a part of a sick revenge plan, the murderers tie the woman's hand to her husband's arm.
Now, she must figure out how to free herself from the shackles as killers are arriving to finish her off. 'Till Death' is an upcoming horror movie with an intense plot.
So these were the best new horror movies we think can be worth the time. Have you come across any of these yet? Let us know in the comments below. Meanwhile, checkout other horror movie lists from us: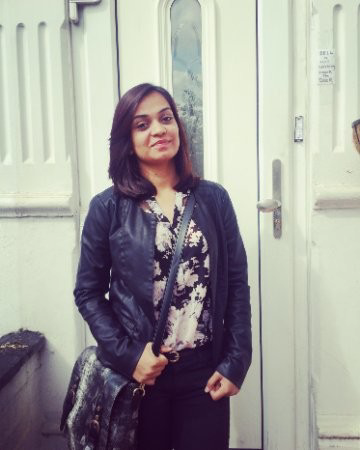 Jahnavi is a content writer who loves to binge-watch on Netflix, Disney+, and Prime in her free time. She loves to discuss plots, stories and characters – real and imaginary with anyone who enjoys it.