It's been a while now since our battle with the COVID-19 pandemic. But the silver lining is that the HOLIDAY SEASON IS HERE to make this treacherous time get spent faster! Even though you might not be able to go to the church and join in on the festivities of singing "Joy to the World," you can still surround yourself with Christmas spirit right from the comfort of your own couch.
If you have been feeling blue or just want an easy escape to the fairy tale romance with your partner, we've got you covered with a few hidden gems from the romantic movie library of Hollywood, now available to stream on Netflix.
Ranging from the old school era to modern-day love stories, we have got all of the best romantic movies on Netflix that you can watch with your partner while cozying up in the blanket sipping on that peppermint hot chocolate.
Top Romantic Movies on Netflix for December 2020
IMDB Rating: 8.3/10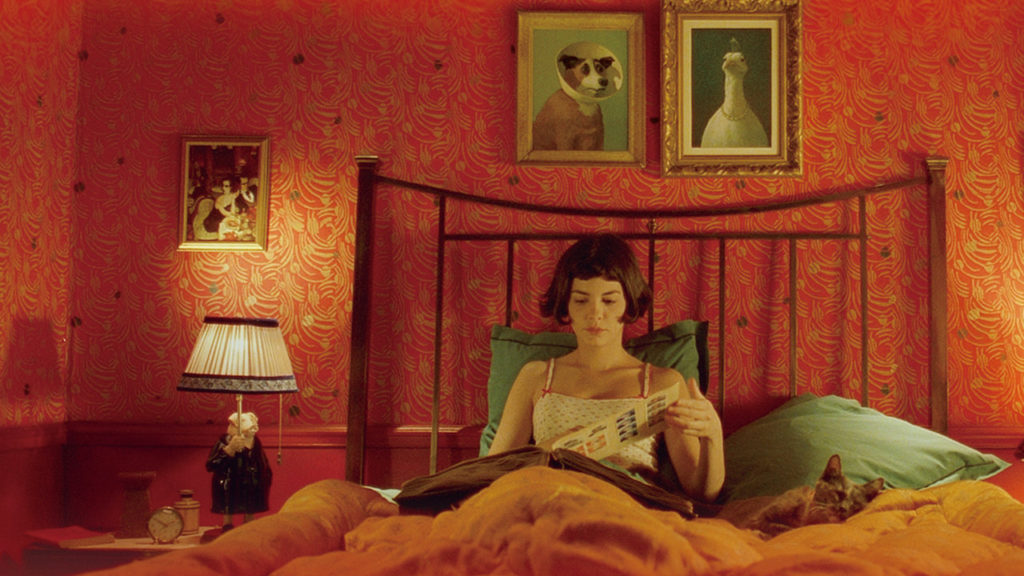 Simply one of the best romantic movies of all time, you will never be disappointed when you kick back and relax with this timeless classic.
Positioned in the aftermath of Princess Diana's untimely demise, "Amélie" is a French romantic comedy movie that revolves around a sweet, simple yet quirky and imaginative waitress Amélie (Audrey Tautou), living in the heart of Paris. In her quest to bring happiness to the people around her, she takes pleasure in the simplest things that one might oversee in the grand scheme of life and ultimately finds love in Nino (Mathieu Kassovitz) through a bizarre series of events.
The movie's cast is in perfect agreement with Jean-Pierre Jeunet's idea of embodying charm instead of just faking it. The spectacular cinematography, ingenious music, and plot with its host of lovable-yet-unorthodox characters will engage you while helping you explore your hopelessly romantic side.
IMDB Rating: 8.3/10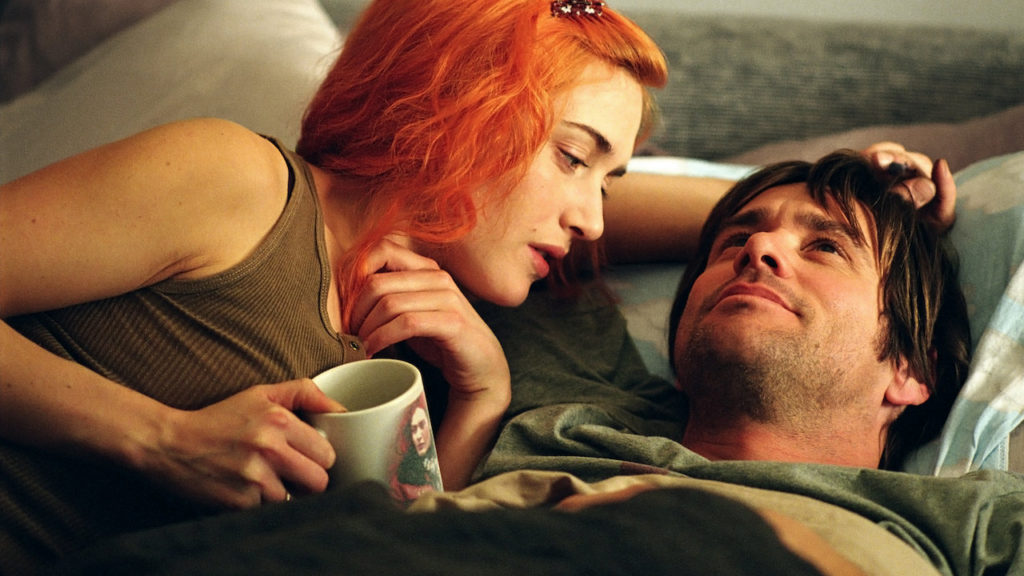 By Academy Award-winning writer Charlie Kaufman, this is a sad romantic fantasy movie that explores mental illness complexities in the most humbling way. Placed in New York, the story plot focuses on the repercussions of dealing with a painful breakup between a depressed couple.
Soon, Joel (Jim Carrey) learns about Clementine's procedure (Kate Winslet) to alleviate the breakup's pain. He decides to do the same impulsively, only to end up entangling with things so bad as someone tries to take advantage of their separation. The movie touches upon happiness and togetherness, leaving a lasting memory of cherishing the love between two people.
IMDB Rating: 8/10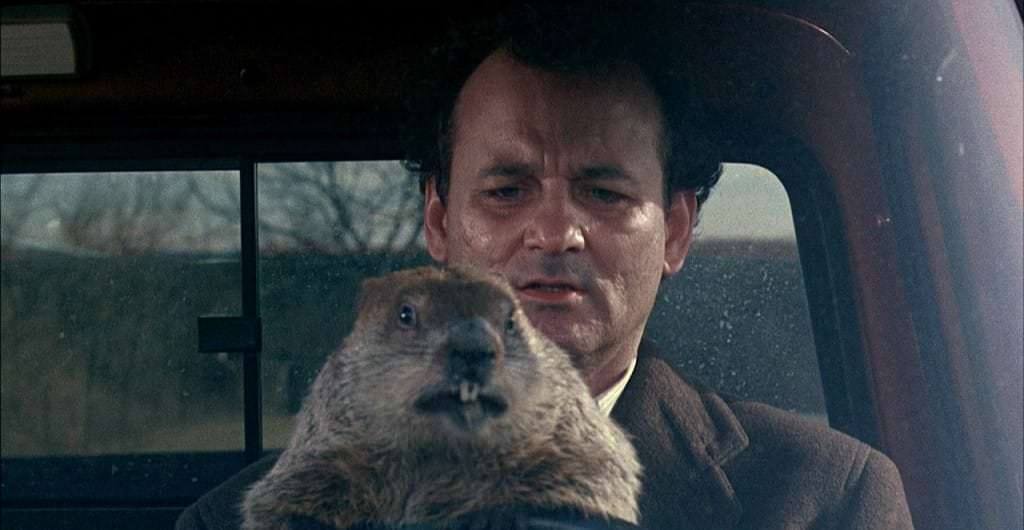 Set in a small town of Pennsylvania, Phil Connors (Bill Murray), an arrogant and cynical weatherman, finds that he is stuck in a time loop and has to relive Groundhog Day repeatedly. At first, he uses it to his advantage but eventually realizes he is stuck in that day for all eternity and tries to make amends.
Though not immediately noticeable, one of the most genius movies ever made, "Groundhog Day," is an effortlessly likable and entertaining rom-com movie. Winning performances by the lead actors and beautifully complex script lead us to question the uncertainty of life!
IMDB Rating: 7.8/10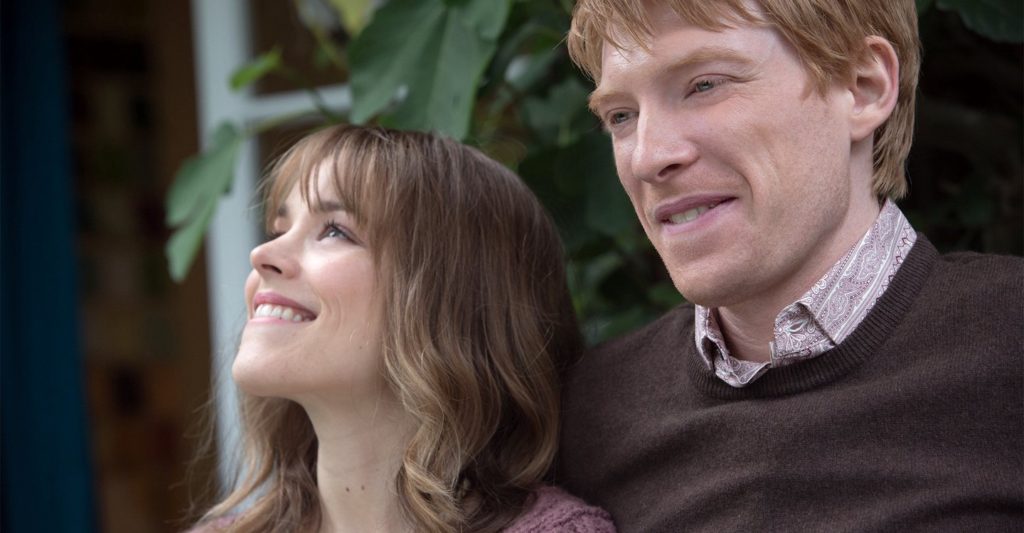 Another masterpiece by Richard Curtis magnificently wraps a romantic movie in interesting aspects of sci-fi with perfectly timed humor scenes. Exploring the familial side of love and how it extends to the ones you hold most dear, it's a treat to watch this movie on Netflix today.
The movie focuses on Tim (Domhnall Gleeson), who comes from an eccentric but wealthy family, and discovers that men from his family are capable of time-travel. Using these abilities, he travels back in time to improve his life. In his newfound quest of time-traveling and altering realities, he eventually realizes that some instances cannot be changed without unraveling others.
Punchy with a rollercoaster of emotions while watching this; we recommend you to let go of the analytical part of your mind and go with the feel-good flow!
IMDB Rating: 7.7/10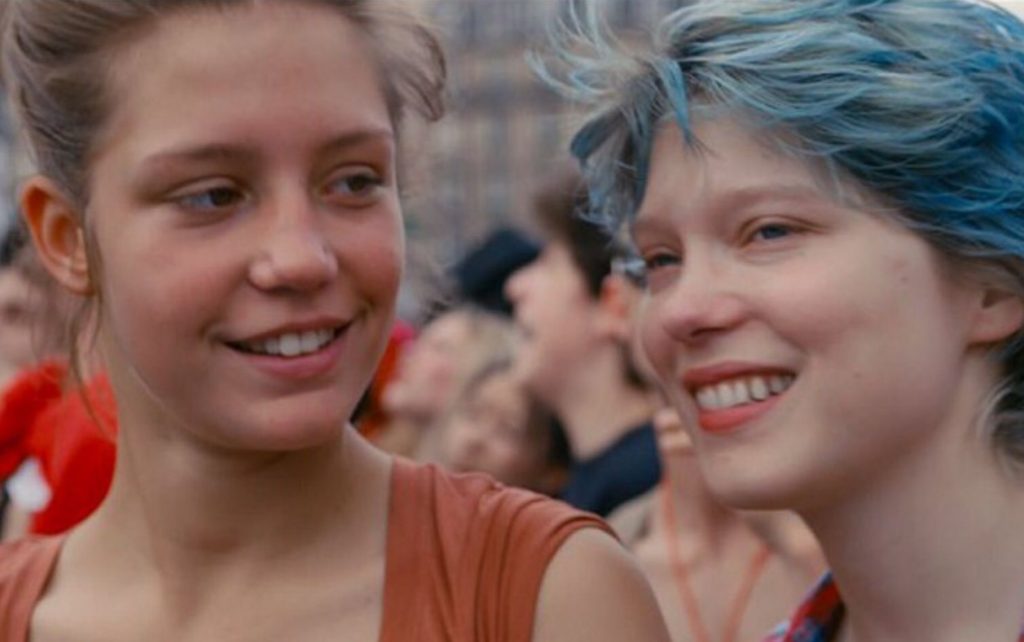 Loosely based on a romantic graphic novel by Julie Maroh, "Blue is the Warmest Color" is an unconventional French romantic movie that explores the nuances of emotional and romantic same-sex first love.
When a high school student (Adèle Exarchopoulos) falls madly in love with an art student (Léa Seydoux), she starts climbing the stairs of adulthood with an intense and complicated love story.
With a keen eye for detail, complexity of emotions, and the meticulous approach to direction, the feeling of the rapture is exuded in an artsy form throughout the entire storytelling process, hence mesmerizing the senses. A compelling performance by the lead actresses in this Palme d'Or winning film will surely make you question the boundaries of love.
IMDB Rating: 7.7/10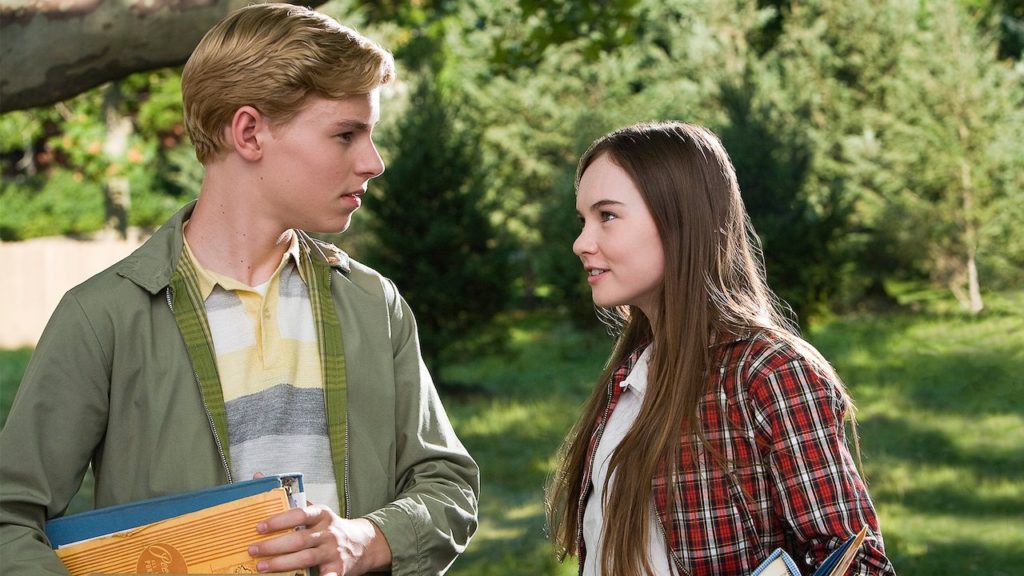 Originating from the novel of the same name and brilliantly directed by Rob Reiner, this movie will genuinely give you the feel of a top-notch romantic movie to watch on Netflix in our current times. "Flipped" is portrayed by the voice-over narration and perspectives of our two protagonists, Bryce (Callan McAuliffe) and Juli (Madeline Carroll). Set in the year 1963, Juli's life takes a life-altering turn when Bryce moves into her neighborhood, and she flips over him, completely.
Flipped is a young adult romance that captures the themes of love and determination in a sincere, pure, and wholesome depiction. It has its own share of funny and heartwarming moments, making it perfect for even the whole family to enjoy.
IMDB Rating: 7.6/10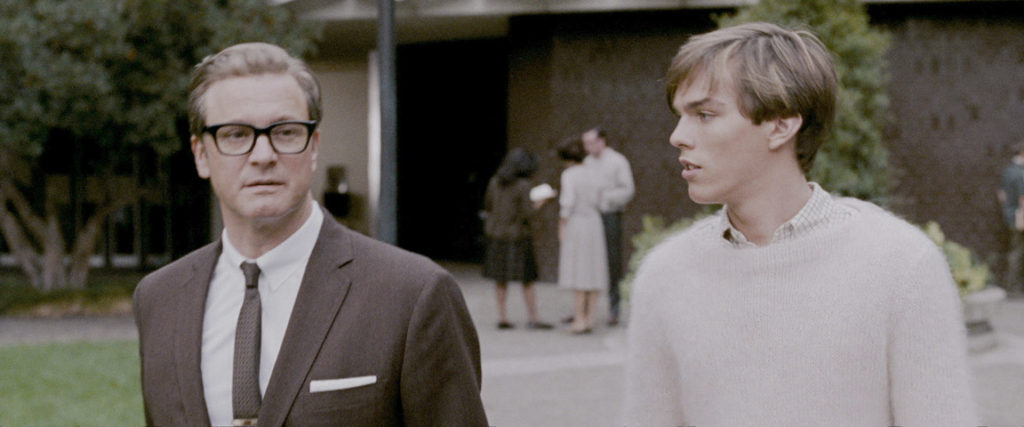 Also stemmed from the same name's novel, this sad romantic movie is focused on a homosexual man living in LA in 1938. Troubled by grief and haunted by joy, he is a man apart yet like any other. George Falconer (Colin Firth) has trouble coming to terms with his longtime partner's sudden death and subsequently decides to end his life. Melancholy routine and numbness follow, but something changes at the end of the day.
Arguably Colin Firth's most outstanding performance, directed by Tom Ford, hence, a stylish film, this romantic drama is heart-wrenching and captivating at the same time. The movie sublimely captures the essence of someone dealing with an existential crisis yet trying to live in the present and seize the day.
IMDB Rating: 7.1/10
A lot has been said and talked about William Shakespeare's life. Whatever is known is through folklore and legends being carried over time. "Shakespeare in Love" is a multiple award-winning rom-com from the 1590s.
Exploring the entanglement between William Shakespeare (Joseph Fiennes) and Viola De Lesseps (Gwyneth Paltrow) in the movie adds a new twist to the tales from the time gone by.
The movie has a contemporary and satirical take on what is known and unknown about Shakespeare's life and times. Excellent performance from all the cast members, fantastic chemistry between the leads, tongue-in-cheek references about current entertainment scenarios, and old theatres, is what makes the movie truly enjoyable and worth watching!
IMDB Rating: 6.9/10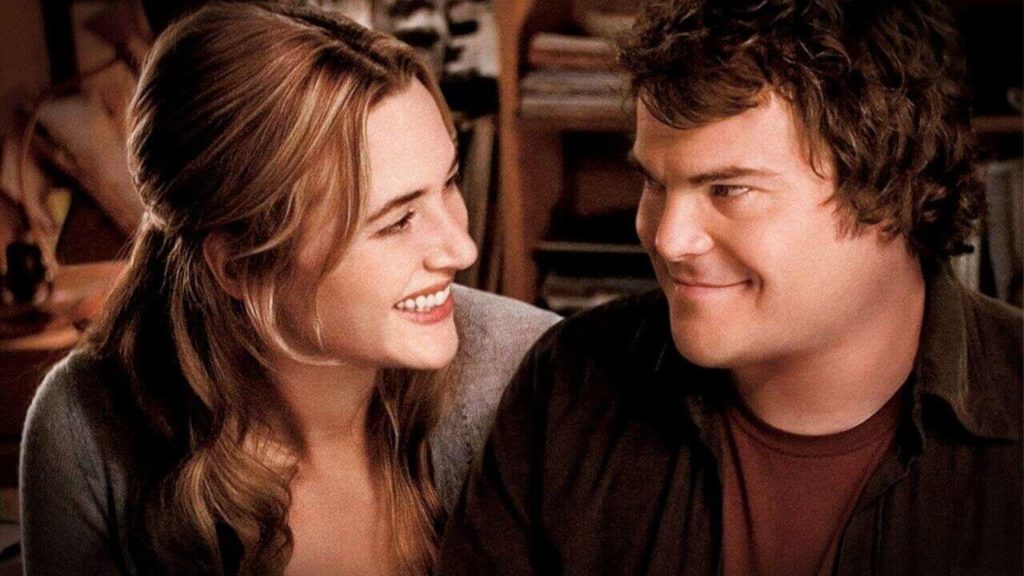 Christmas binge-watching can only be complete if we have "The Holiday" on our lists. With stellar panoramic views in the backdrop supported by a star-studded cast, it indulges in experiential storytelling.
Tired of the mundane life and desperate for an escape, two women (Kate Winslet & Cameron Diaz) living on opposite sides of the globe, meet online and swap houses for the holidays. With the change in scenery came the difference in the pace of life that would forever transform their lives.
Rooted in the boundaries of starting afresh on a whimsical decision, the movie seamlessly blends drama and comedy, making it a perfect watch for a romantic pick me up.
IMDB Rating: 6.5/10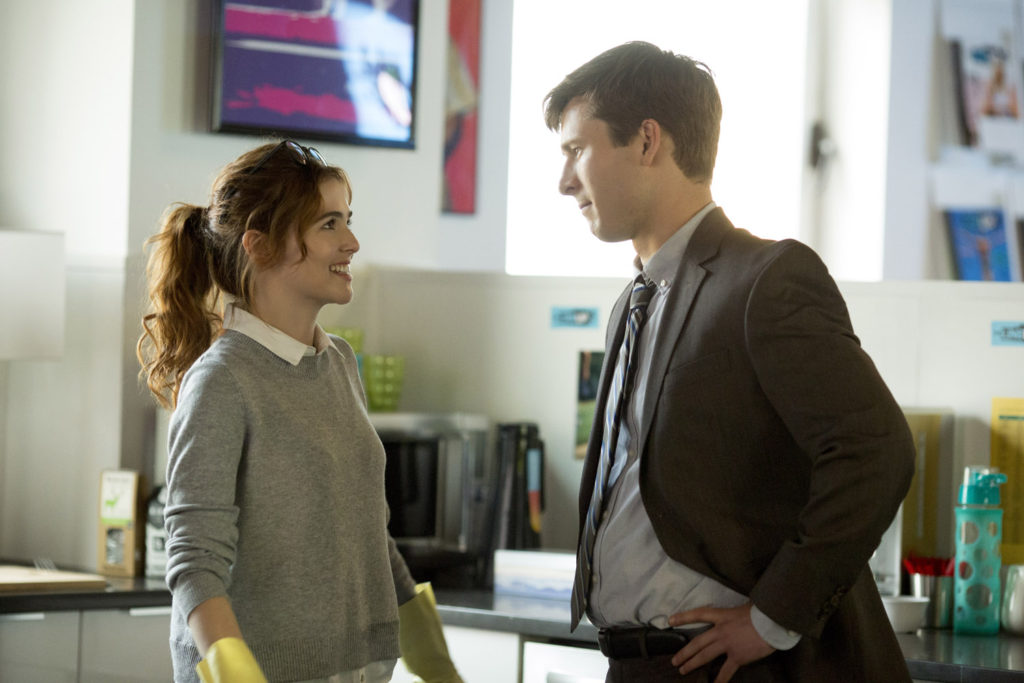 If you have had your fill of the conventional romantic comedy movies of our time and are in a mood to explore new horizons, the Netflix original romantic comedy, "Set it Up," comes to your rescue with a refreshing outlook on the genre,
Two assistants (Zoey Deutch & Glen Powell), overworked and living at the same building offices, try to set up their typical New York bosses (Lucy Liu and Taye Diggs) with each other to get them off their backs. What ensues is a hilarious turn of events to keep up with this whole charade, and not so surprisingly, sparks fly!!
A lively and wholesome rom-com, along with slapstick chemistry between the leads, will indeed explore the tickly side of love.
IMDB Rating: 6.5/10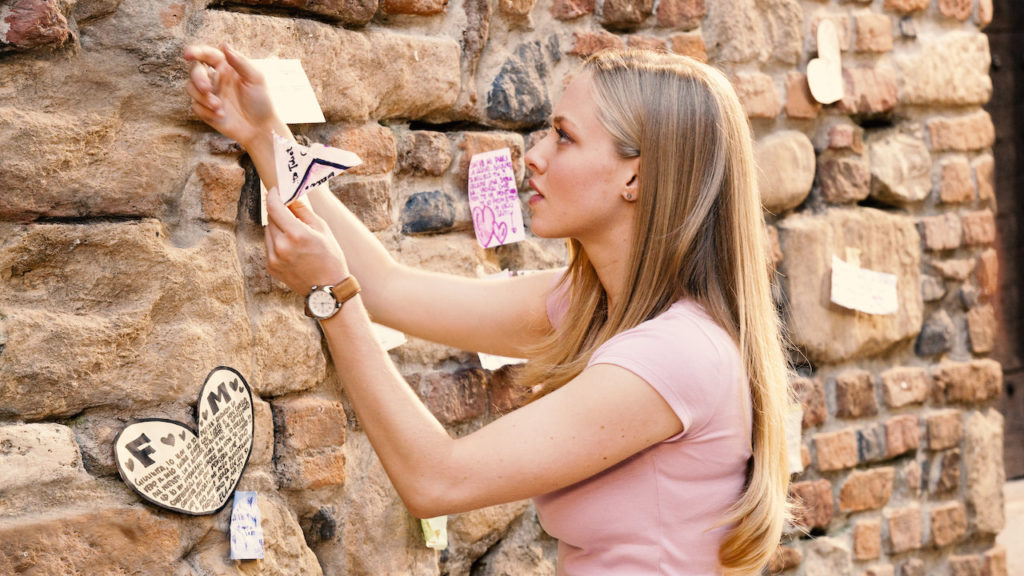 Developed on the actual premise of The Juliet Balcony and Secretaries of Juliet, "Letters to Juliet" is directed against a picturesque Italian countryside with power-packed performances by female protagonists. Sophie (Amanda Seyfried), a fact-checker for an American magazine, while visiting Italy with her fiancé, accidentally chances upon an undelivered 50-year old letter from Claire (Vanessa Redgrave). She then tags along with Claire and her somewhat cynical grandson Charlie (Chris Egan) in Claire's quest to reunite with her long lost love.
Though a predictable plot, the movie holds its own by bringing a fresh take on love, hope, and friendships and ends up making you feel fuzzy all over!
Like the list? Here are some other list you might want to check out: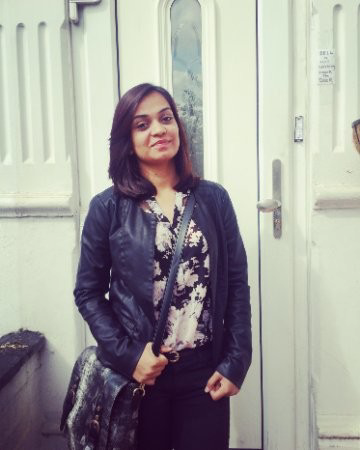 Jahnavi is a content writer who loves to binge-watch on Netflix, Disney+, and Prime in her free time. She loves to discuss plots, stories and characters – real and imaginary with anyone who enjoys it.