You know what gets my blood pumping on an empty and lonely night of Monday? A great action flick.
Explosions, car chases, blood spilling fights, square jaws of the protagonistic hero who loves to smolder now and then, someone who knows crazy fight choreography (or villain, whatever digs you) – are all the hallmarks of a cinematic adrenaline rush.
Here's how you can live vicariously through some of these top 10 action movies on Netflix that will undoubtedly blow your mind from its thrilling stories and suspenseful music.
What are the Good Action Movies on Netflix? Here are the Top 10 Action Movies on Netflix
IMDB: 8.4/10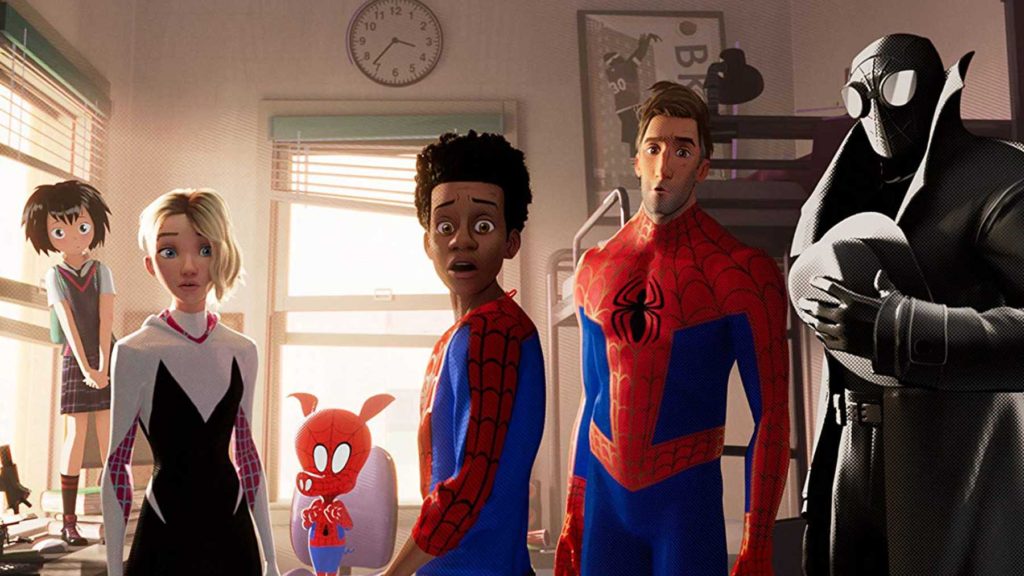 The best family action movies on Netflix and spidey movies of all time. There I said it. Now to justify my statement, the comically inspired visuals of this movie are something you would have never seen before.
Miles Morales' character gives a great charm to be the superhero Spiderman like no other. It touches all the subjects a-great-coming-of-age-superhero-action-comedy genre should. Other friendly neighborhood Spider-Men comes together to fight time-bending crime from all the multiverse to top it all.
It has a grand storytelling narrative and really dope music to enjoy even after being done with the movie. Even though this is the seventh Spiderman feature film, it still feels so fresh to watch the Spiderman's journey from its spider bite to the start of his superhero journey.
IMDB: 7.9/10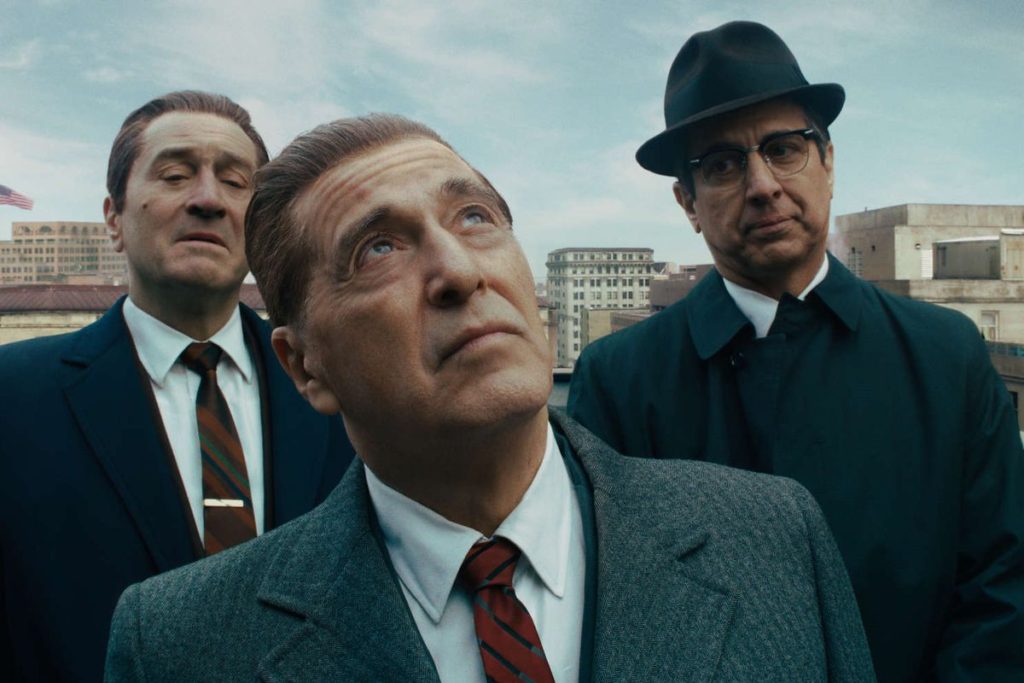 The Irishman is based on a 2004 nonfiction novel, 'I heard you paint houses' by Charles Brandt (useless fact…I know). It revolves around a Frank Sheeran, who meets Russell Bufalino and gets involved with his Pennsylvania Crime Family. Frank climbs the rank to become one of the best hitmen for the family. He is then introduced to Jimmy Hoffa, who was a powerful teamster involved in organized crime.
This epic American crime drama is produced and directed by Martin Scorsese. Though it is 3 hours and 30-minutes long slow burn movie, it makes watching worth it in the last 30 mins – something typical in showcasing the genius of Martin Scorsese.
IMDB: 7.8/10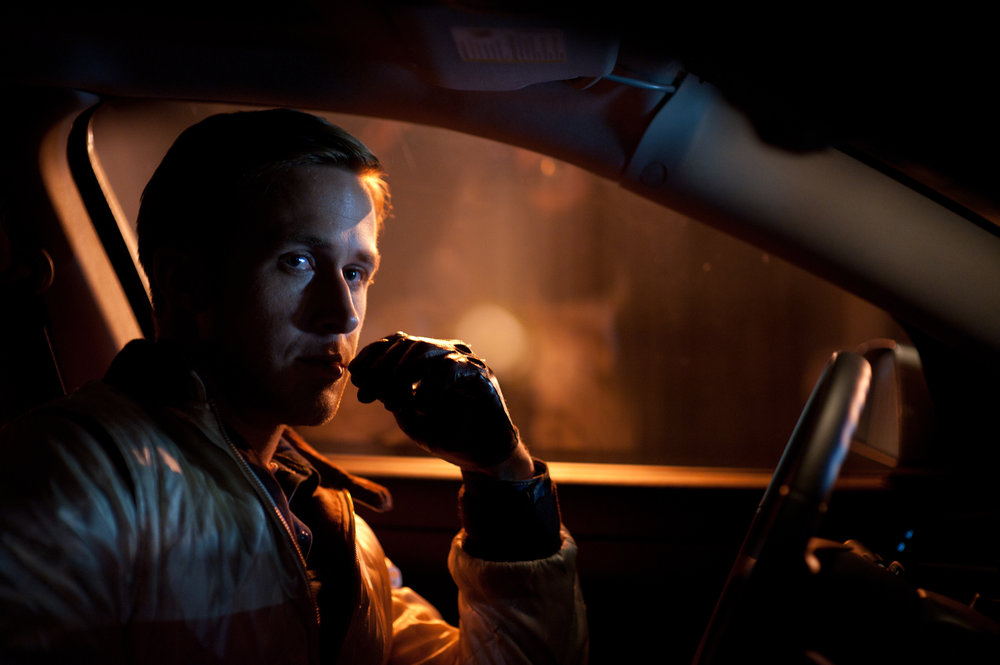 Ryan Gosling plays a daytime stunt double and night time getaway driver. Despite getting involved indirectly in crime, he is the badass driver who doesn't carry a gun. He falls in love with his neighbor Irene and sees an opportunity for a different life with her and her son Benicio.
But things go south when Irene's husband returns from prison and tries to live a normal life but gets pulled back into his past criminal life. Naturally, Gosling offers to help him out. You can almost realize that things are about to go south the moment he agrees to help her husband.
And then things do go south, and the driver is expected to pull his guns in chivalry to save Irene and Benicio. The movie then converts into a neo-noir classic, with a nostalgic 80's soundtrack that brings you a rush with its grotesque scenes that Nicholas Winding Refn beautifully directs.
Ryan has very few dialogues, which make his character seem dangerous, brooding, and mysterious, but his actions make him loveable. It is one of the best romantic action movies on Netflix (you'll find it romantic only if you believe that love leaves you in despair though…*grunts in silence for 5 seconds*…although when doesn't it…?).
IMDB: 8.4/10
Django, played by Jamie Foxx, is a slave freed by a bounty hunter Dr. King Schultz to help him with his bounty business. Upon coming across Django's painful separation from his wife, Schultz decides to reunite with his wife.
Tarantino mixed two short story bits and fused them to create a unique storyline filled with dark humor. The movie also touches some important and realistic points related to slavery in the south.
Actor Christoph Waltz shines in Dr. Schultz's role, and Leonardo as Monsieur Candie is not to be missed with his legendary improvised scene that is pounding everyone on the internet as a meme.
Though not Quentin's best direction, it will undoubtedly keep you entertained till the end if you are insensitive towards racism and violence. No doubt it is one of the best action movies on Netflix 2020.
IMDB: 6.7/10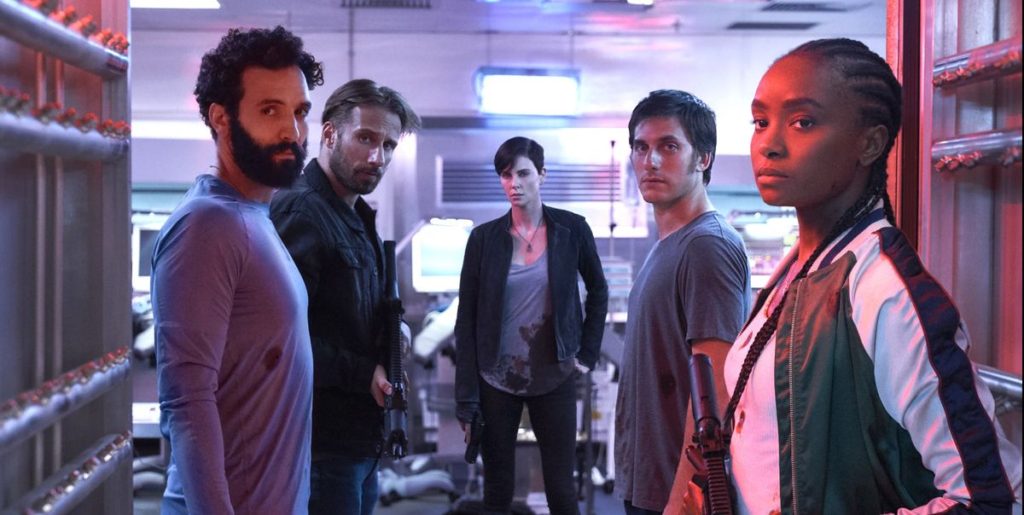 This is one of the most underrated action movies on Netflix. A group of century-old mercenaries uses their supernatural fighting powers to help people before a private contractor approaches them.
Not knowing that this contractor is baiting to perform scientific experiments, they realize the contractor is actually the bad guy. A multinational Pharmaceutical company funds the contractor, and upon finding that out, they try to find a way out of the trap in a 'Do or Die' mode.
Andy (Charlize Theron), the group leader, holds the responsibility to save the team with the help of a recruit who emerged somewhere in the desert. The new recruit, Nile, comes as a premonition to each member while trying to escape the war from the contractor's goons.
This Netflix original is an action-packed and emotional movie that is brilliantly written and consists of outstanding cinematography, which never feels like it's trying to be more than what it is.
It definitely makes up for how bad '6 Underground' was as I really had high expectations from Ryan Reynolds' character after he got hyped from his Deadpool franchise.
IMDB: 8.4/10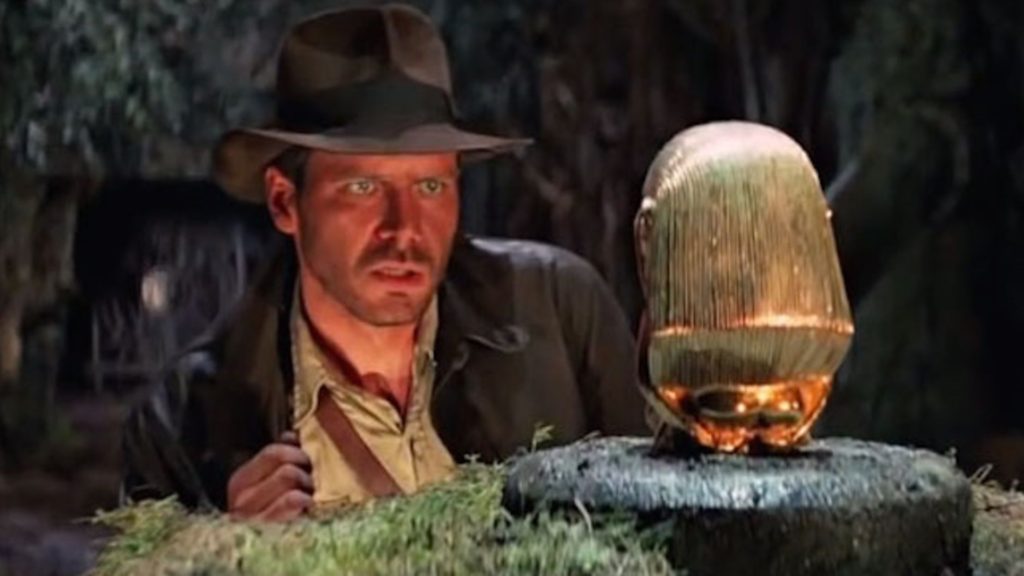 With great minds like George Lucas and Steven Spielberg, Indiana Jones was a must entry in this 'best action movies on Netflix' list.
Indiana Jones is an Archaeology professor, and he is in search of a biblical artifact known as the Ark of the Covenant. While doing so, he finds out that the Nazis are also interested in acquiring this artifact.
Indiana must fight with the forces to make sure the artifact doesn't fall into the wrong hands. This movie is a classic that grabs you in the first shot and makes you witness an action-packed series of adventures that keep you asking for more. It's almost impossible to resist this bullwhip-cracking action-adventure that was a huge stepping stone for Harrison Ford's career. It even makes archeology seem cool.
IMDB: 6.9/10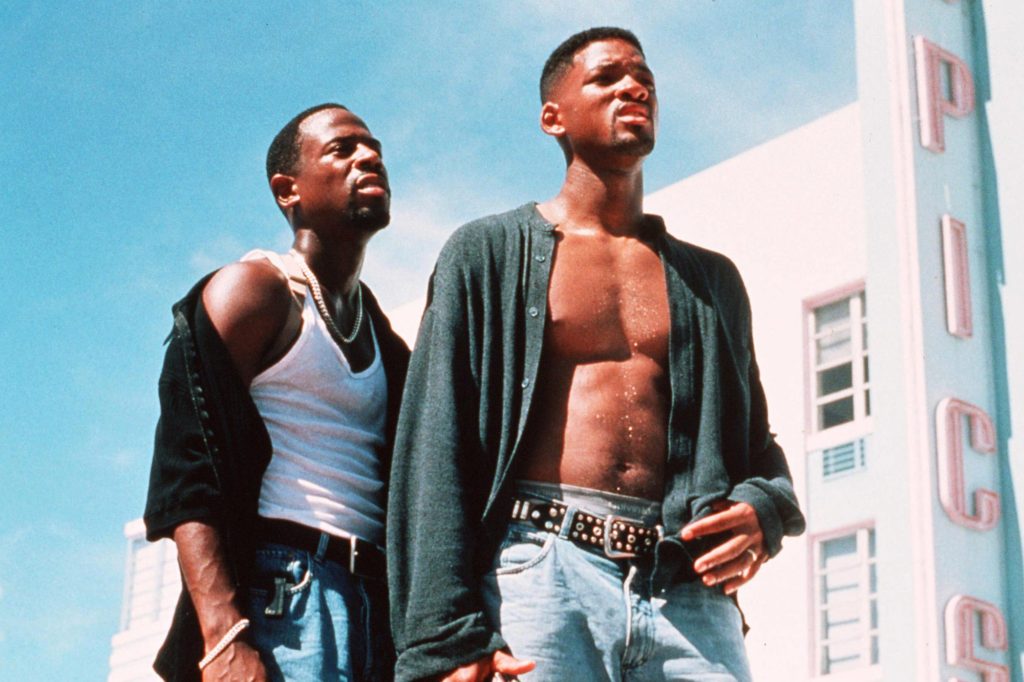 Marcus and Mike, a detective duo in Miami's Police Narcotics Department, are the ultimate bros anyone can ask for. When a gang of criminals steals a massive supply of drugs from the police, Mike and Marcus get assigned this case to find the drugs.
Bad Boys is the movie that convinced the world so rightfully that Will Smith has what it takes to be an A-lister in Hollywood. On the other hand, Michael Bay does what he does best – make stereotypes seem true and blow shit up.
The movie has excellent action sequences, a straight-up storyline, and two actors that make up for a great comic pair that make this movie a little above average. This might not be the best from the list, but this will surely make your time fly with the jokes and unnecessary blast that Michael bay has planned for you! It is but, of course, one of the funny action movies on Netflix that you can watch with your friends.
IMDB: 7.5/10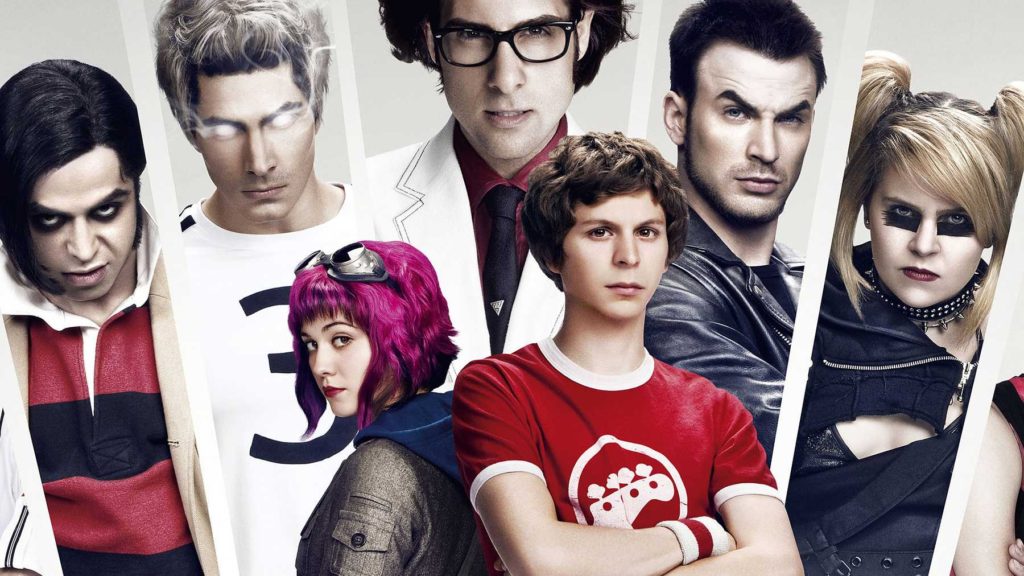 Edgar Wright did an excellent job by bringing the ache out of "achingly cool" with this hyper chill gamer-geek comedy. The story is set in a cold Toronto and based on the graphic novel series by Bryan Lee O'Malley (another useless fact…I know).
Scott is a bassist of a loud and local band Sex Bob-omb (no spelling mistake here) who is a keen player of video games with a social anxiety hint in his behavior. Things take a turn in his life when a new girl pops into his school, making his world instantly revolve around how to make her his girlfriend.
It almost feels like a video game cult movie because of the distinctive display of entertainment through the maturity levels that Scott has to pass through in the form of a game to achieve Ramona.
It is one of the popular action movies on Netflix that demonstrates excellent film-making IQ. A must-watch for all budding teenagers, nerds, and pretty much everyone out there as the story gives a different message to each on their perception of it.
IMDB: 7.4/10
One of the most ambitious movies ever made, this movie can surpass any sci-fi movie of this decade for its mind-boggling intertwine of six individuals from different timelines. As I watched this movie, I thought I would have to watch it again just to understand it.
But now that I have watched it the second time, things couldn't be more clearer to me about how different generations go on an emotional ride while exploring human actions that impact the lives of our loved ones in this ever-changing world. This movie definitely left me wanting to enjoy with someone the third time because….you know…third time's a charm. It is undoubtedly one of the best sci-fi action movies on Netflix.
IMDB: 7.4/10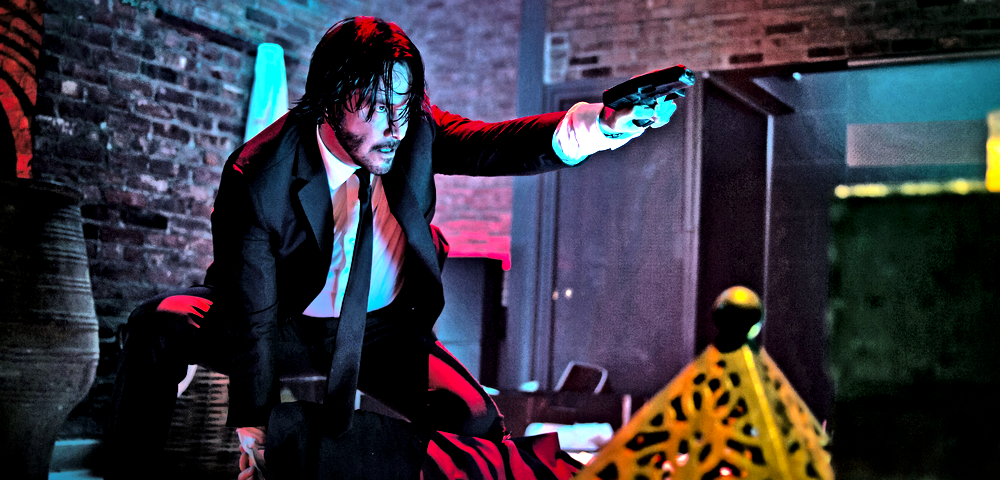 I saved the best for the last because this movie is a thrill ride driven by a relentless vengeance machine. The best action movies on Netflix right now, it has a perfect marriage of artist, action, and repertoire, making it impossible for Keanu Reeves to not be called 'The Hitman of the decade' and not come upon this list.
John Wick is a slick and propulsive action movie in which Keanu Reeves strides like an automatic machine gun venging on everyone that supported the moronic wannabe gangsters who broke into his home and killed his dog given by his late wife.
From the use of color and music to the scenery-chomping by supporting players Willem Dafoe and Ian McShane, these guys are going to burst everyone's balls from the love for neo-noir genre cinema.
Do you have ay suggestions for me which you would want a review for?
Leave me a comment with the names of the movies you want to watch. I'll come put it up in my next review list. 🙂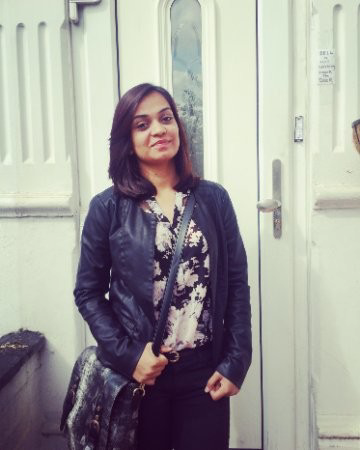 Jahnavi is a content writer who loves to binge-watch on Netflix, Disney+, and Prime in her free time. She loves to discuss plots, stories and characters – real and imaginary with anyone who enjoys it.