New streaming services are popping everywhere, and they're all in the effort to capture everyone's attention with their best content. Despite new streams, Netflix has proved itself to be a reliable old friend.
Though it doesn't mean Netflix is as perfect as possible, there are still some obvious flaws on the platform we have grown accustomed to.
One of the flaws is that if you search for thanksgiving movies for kids on Netflix, most of them are Christmas movies.
To ensure that you don't have to put in the extra effort of searching Thanksgiving movies available on Netflix one by one. We have compiled a list for you to skim through and have a great time with your kids after stuffing yourself with the delicious thanksgiving meals.
Top Thanksgiving Movies on Netflix for Kids
IMDB: 6.7/10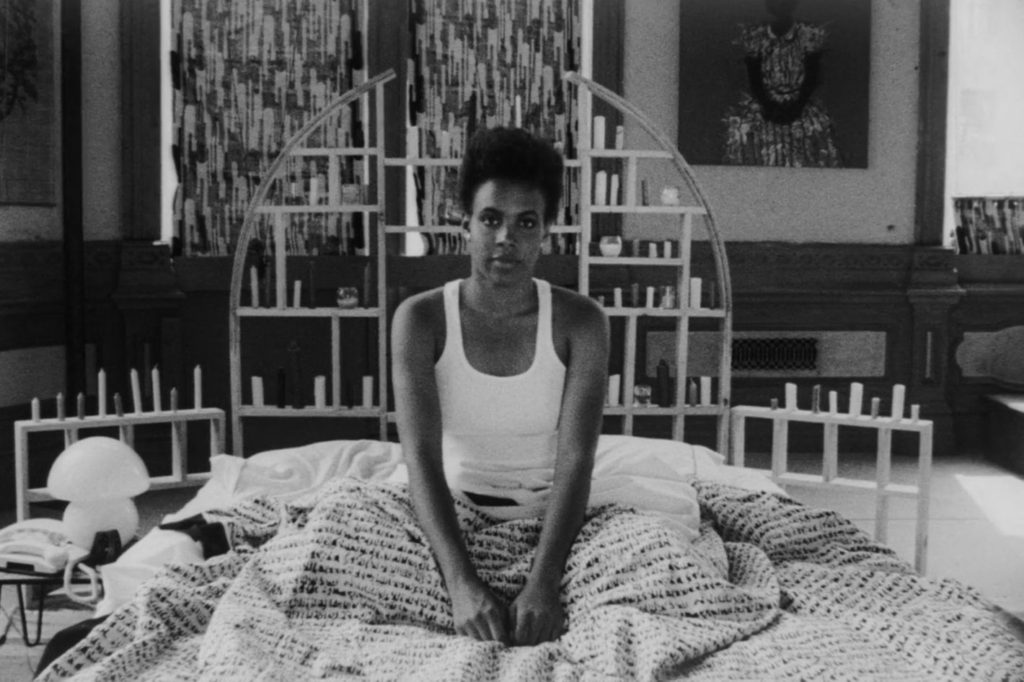 'She's gotta have it' was the stepping stone for the legendary Spike Lee, who went on to create mega-hits in his illustrious career. The story is about Nola Darling's (the protagonist) relationship with three other men who all stood out with some notable traits. While they all wanted Nola for themselves, she never let anyone cut off her wings of freedom.
The film received a lot of criticism for depicting women in a different light (as most of Spike's movies do), but that's what made this one great. These characters are not often seen on-screen, and their characteristics make them irresistible to not want to miss it.
IMDB: 7.5/10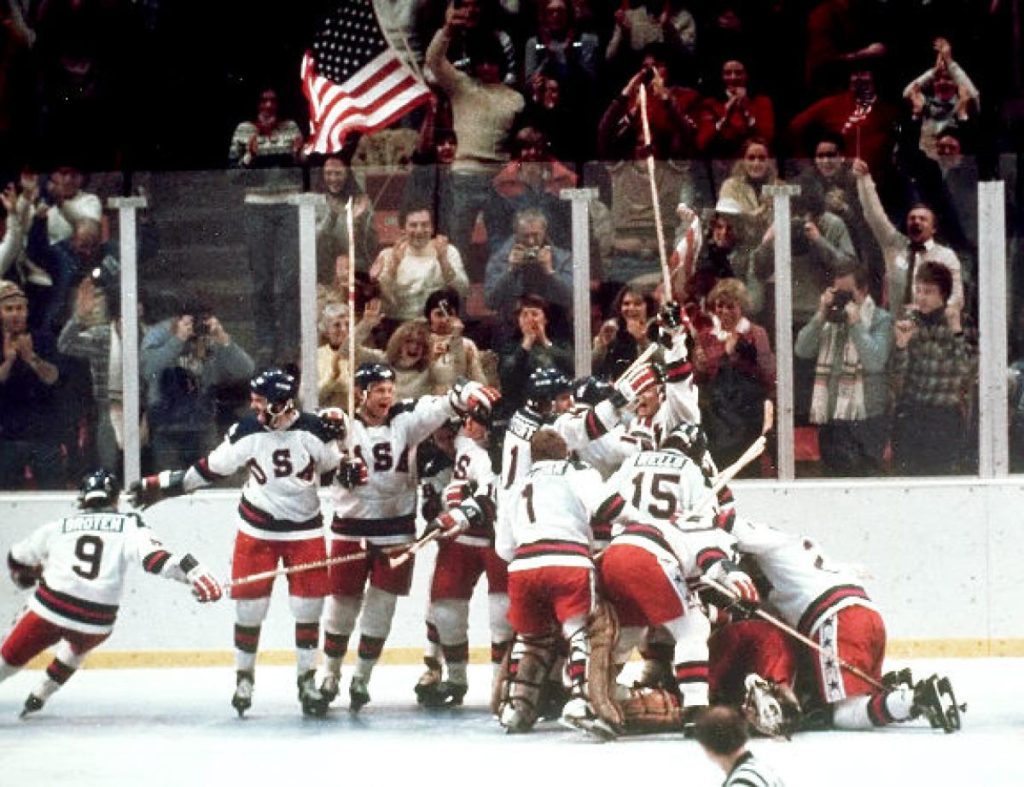 The power of sports can be seen through this movie, as it unites a nation amidst a crisis and gives them a new feeling of hope. The film is based on a true story and takes place around the second world war.
'Miracle' is about a group of amateur ice hockey players picked from college and trained to represent the United States against the Soviet Union at the Olympic games.
The movie is not solely about the sport, but rather the coach, Herb Brooks, who used his unconventional strategies to achieve extraordinary success. The original broadcast can also be heard during the match scene, with the most memorable line being 'miracles do happen.' The characters' inspirational journey from having nothing to being the nation's pride will give you a new reason to look forward to the next day.
IMDB: 7.6/10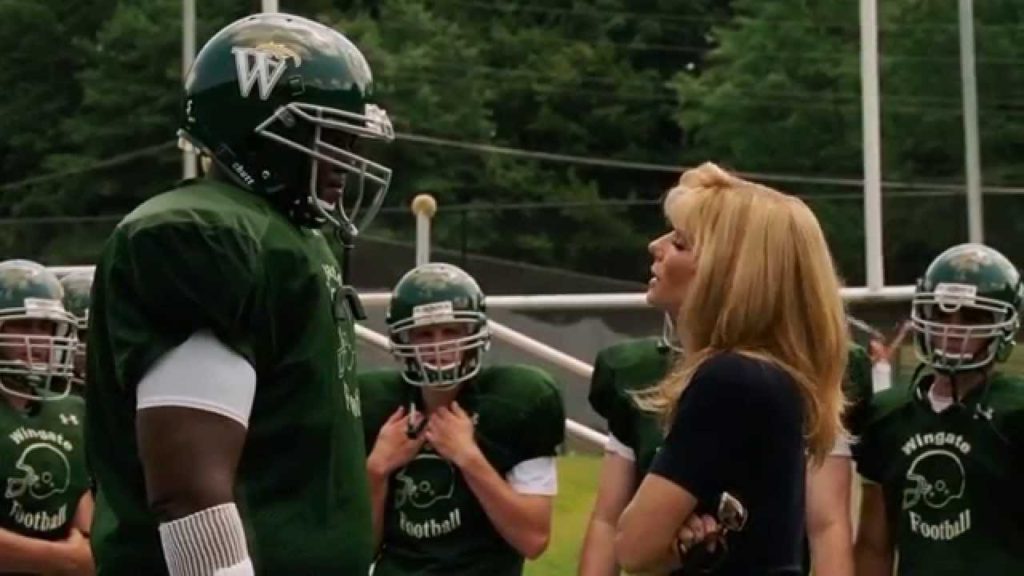 Starring Sandra Bullock, Tim McGraw, and Quinton Aaron, 'The Blind Side' is based on the real-life story of Michael Oher. With no clue about his birth father and his mother being a drug addict, Michael had no future or means to change his life. This all changed when he was taken in by Leigh and Sean, who sheltered him and provided every opportunity to succeed.
Through sheer determination and a will to achieve greatness, he started working day and night to carve a new life. John Lee Hancock, the writer, and director of this film, showcase the power of love and support as the protagonist became the first draft pick in the NFL.
IMDB: 6.7/10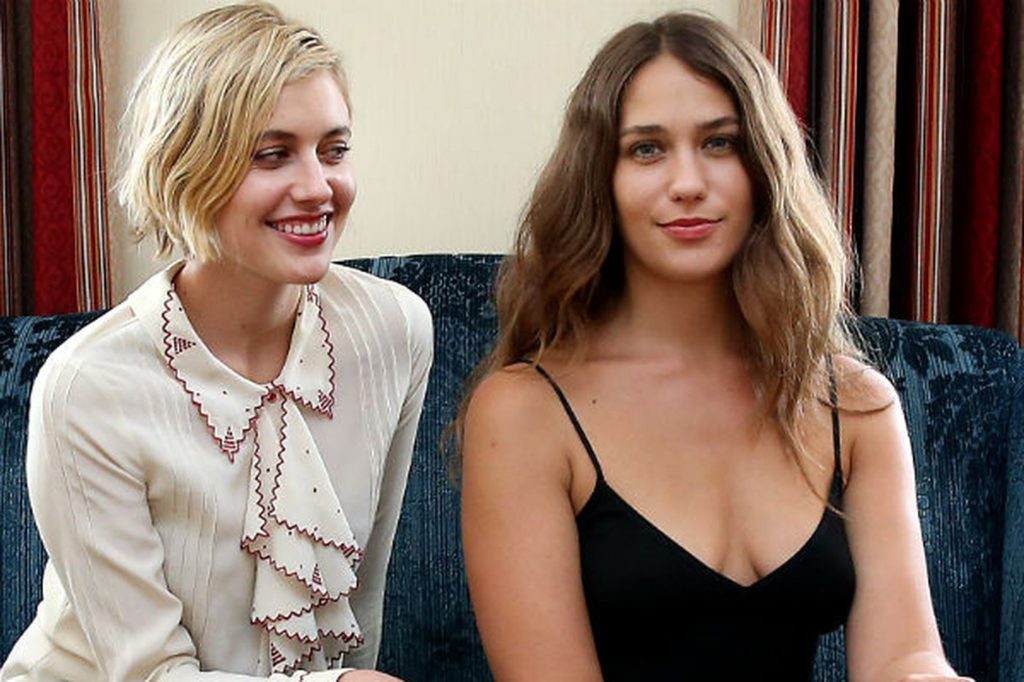 Taking place in New York City, 'Mistress America' focuses on a lonely freshman in college and how her life is turned around when her soon-to-be stepsister enters the story. Tracy (the protagonist) behaves in a very aloof way while wishing for friends. To tackle her boredom, she starts writing and aspires to become a writer. Tracy's mom remarries and welcomes Brooke as her older stepsister. Soon they both form a deep relationship through a journey of ups and downs.
It is an excellent, witty movie that may appear to be a comedy at first glance, but it's much more than that. The film threads along the fine line of jealousy and envy of others' lives, which we all do at some point during the college days. The characters might make you feel uncomfortable or spring numerous bitterly real thoughts about living life.
IMDB: 8.1/10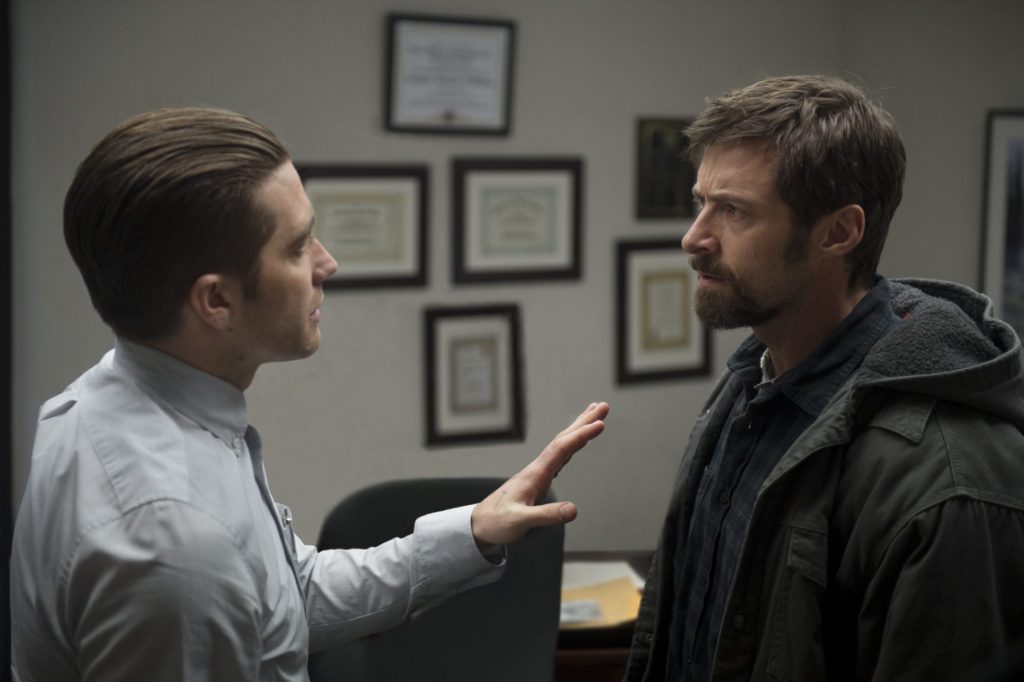 Who wouldn't go to extreme lengths to save their family from danger? In 'Prisoners,' Hugh Jackman plays the role of Keller Dover (the protagonist), whose six-year-old daughter is kidnapped along with her friend. With time passing by quickly and not having any substantial lead, panic begins to set in. After a called-in detective fails to solve the case, Keller decides enough is enough and takes the matter into his hand.
As a desperate search begins to find the hidden truth, find out just how far will a father go to get his daughter back?
IMDB: 8/10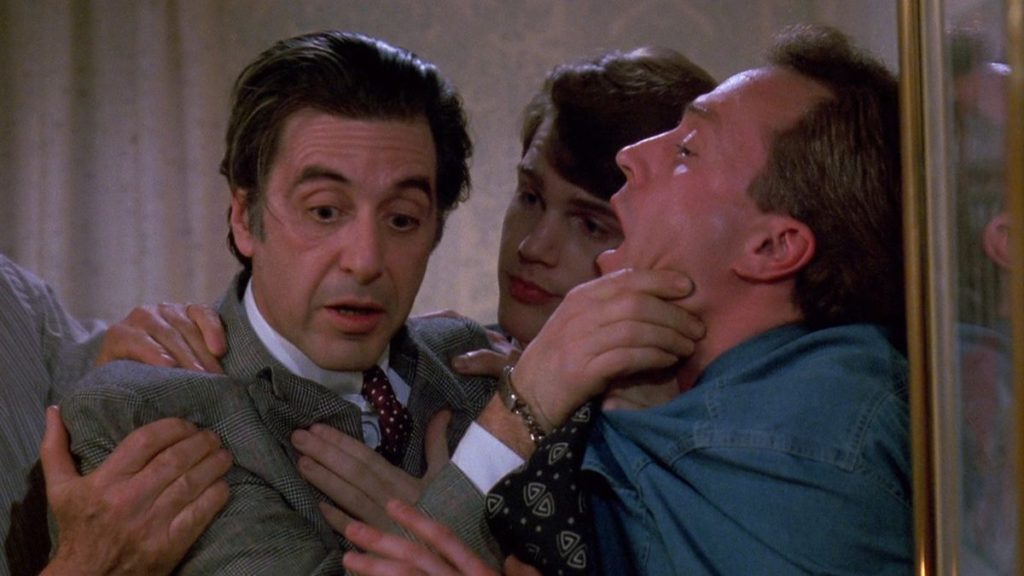 Join in for a ride as Colonel Slade will take you on an action pack weekend during Thanksgiving in this movie. Slade is a retired Lt. Col. who went blind during his time in the U.S Army and becomes an irritable man as he ages. He hires Charlie, a young student looking to save money for a trip back home, without knowing what the Colonel had planned for him.
This film indulges in the fantasies of a person who likes to order people around. But as you follow the story, it becomes clear that these are the emotions of a man who wants to be accepted. The message of love, friendship, and the importance of the interpersonal relationship is displayed brilliantly, making it a heart-warming film.
IMDB: 7.2/10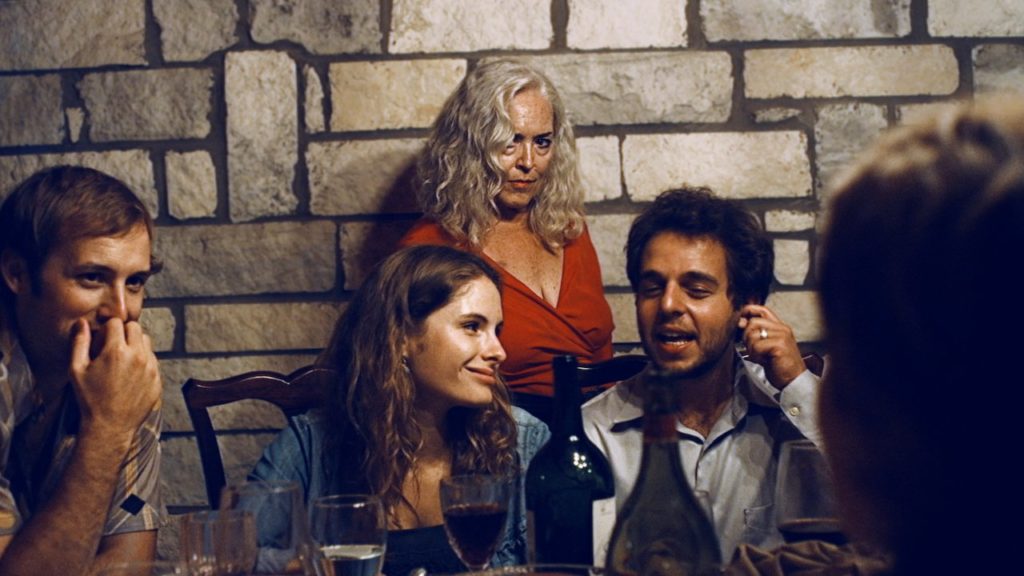 Thanksgiving foods are so memorable that one might return to them even after abandoning their family to enjoy those delicious delicacies. As every reunion cannot be a heart-warming one, Krisha returns to her family, but she brings with herself her past demons that pose a threat to the festivities. The movie begins with a joyous family gathering around the dinner table, which soon escalates into major key scenes unfolded after the other, keeping you on your toes.
Slowly throughout the movie, the pain and desperation of an alcoholic are revealed who doesn't know how to solve the pile of problems she carries with herself. The characters performed their role beautifully by delivering enough emotions to catch the attention of the audience.
IMDB: 6.6/10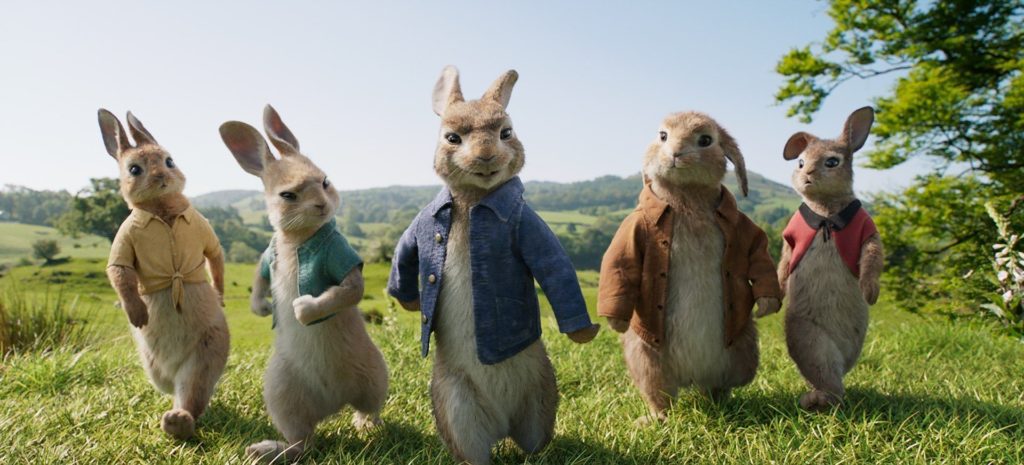 Adapted from the books written by Beatrix Potter, 'The Tale of Peter Rabbit' is an animated film about a group of rabbits plotting ferociously to enter a farmer's vegetable garden. The protagonist (Peter Rabbit), voiced by James Corden, and his three sisters and a cousin, used to harass Mr. McGregor, the farm owner. Due to old age, he dies, and his relatives take over the farm. To the surprise of the rabbits, the new owners came to be not what they were expecting.
After a few confrontations, the battle of wits soon ensues and what follows is a series of comical events that take a different turn when Peter falls in love. The film stands out in the list of best thanksgiving movies for kids as it shows love, friendships, and much more.
IMDB: 7/10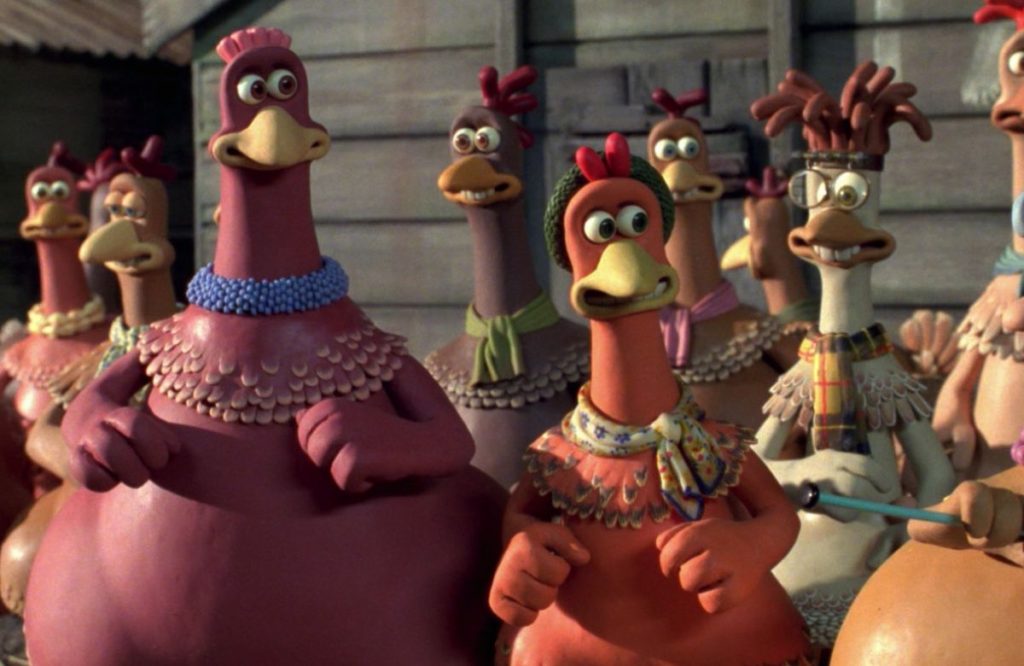 The story is set to showcase the farm life of a group of chickens who always try to escape but end up getting caught. The owners, the Tweedys, then decide to turn the chickens into meat pies by building a home-made pie machine frustrated by the minuscule.
While the owners get busy building a machine, the chickens try to learn how to fly from a rooster named Rocky to find out that he is not what they think him to be. The lead characters play their role well enough to the point where you might start caring about the future of these farm-bred chickens. The animation is exceptional, making it easy to enjoy every scene.
IMDB: 7.5/10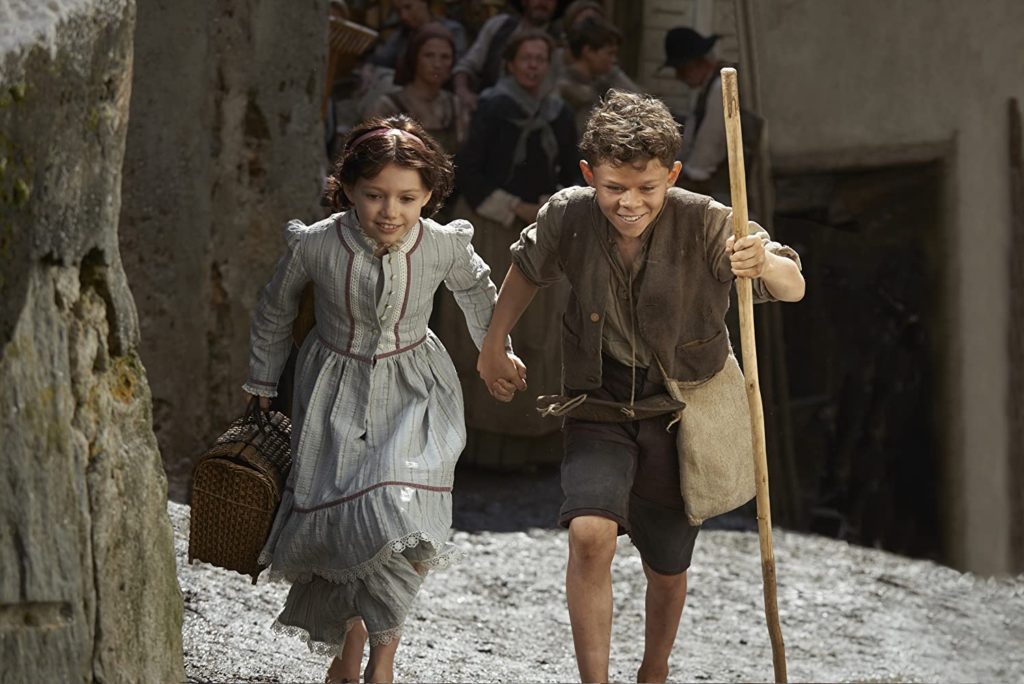 'Heidi' is based on a classic novel with the same name from the 1880s about a young girl who lives with her elderly grandfather in the Swiss Alps. There are many different versions of this story, but this particular one is regarded as the best because of the cast and the shooting region.
Though the story is simple enough, and we all know how it's going to play out. At some points, you will still feel a bit of suspense regarding how the story will unfold. It is a warm and adventurous movie with kind characters. The acting, directing, cinematography, and beauty of the scenes make it one excellent film to watch during the Thanksgiving weekend.
IMDB: 7.4/10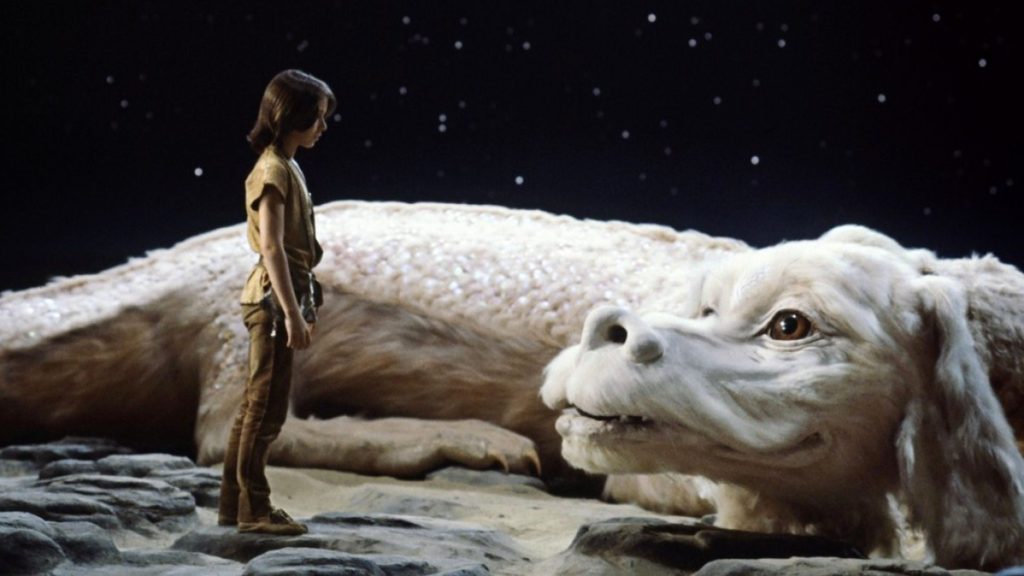 Getting bullied in school might not be the best feeling in the world. And upon facing it, don't we all want to escape to an imaginary world? Bastian, a young boy whose life became dreary due to school bullies, visited a bookstore to escape this torment.
On one such visit, the owner pointed out an ancient book and warned Bastian about reading it as supernatural powers. As he begins reading the book, the exciting story captures his attention, making him borrow the owner's book.
The next thing he has to do is find the best hiding spot from his tormentors. The school's attic seems perfect, and that's where he begins his journey into an imaginary world. This one is more than just a movie; the story pulls on tiny strings of dreams and hopes that we still hold onto.
IMDB: 8.2/10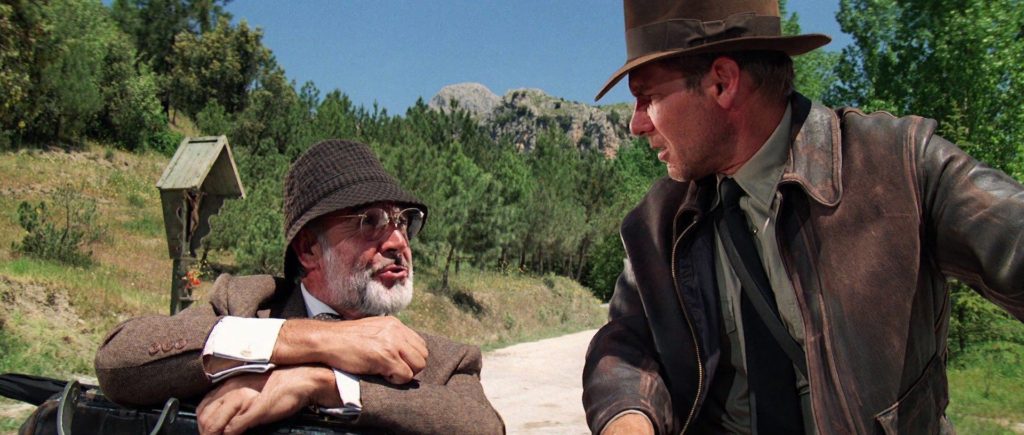 Starring the legendary Sean Connery and Harrison Ford in this mega-hit series, 'Indiana Jones and the Last Crusade' is the third movie to the same franchise. In this installment, Holy Grail is the treasure Indian Jones is looking for after being intrigued by an art collector. As he embarks on his journey, a sudden twist soon develops; an archaeologist believed to have gone lost while searching for the Grail turns out to be his father, Dr. Henry Jones.
The plot keeps the audience occupied by offering little clues and different mysteries to the Grail's location. Fantastic casts coupled with strong, funny, and genuine bonds will keep you engaged, and the action scenes are enough to give a needed thrill to enjoy with the kids. All of this, when combined, makes 'The Last Crusade' stand as one of the best family movies on Netflix 2020.
IMDB: 8.5/10
As students, we have always at least once got late for the class. But imagine ending up reaching your classroom in a different timeline. This is a super hit blockbuster series, where the protagonist is accidentally sent 30 years back in the past using an eccentric scientist's time machine. He now has to make sure that his parents must fall in love with each other for him to return to his time.
A goofy sci-fi movie, something no one would have thought to work, mesmerizes the audience with a very creative time travel story. One of the best time-traveling classics, 'Back to the Future' has stood the test of time and become an evergreen movie to watch with kids.
IMDB: 7.8/10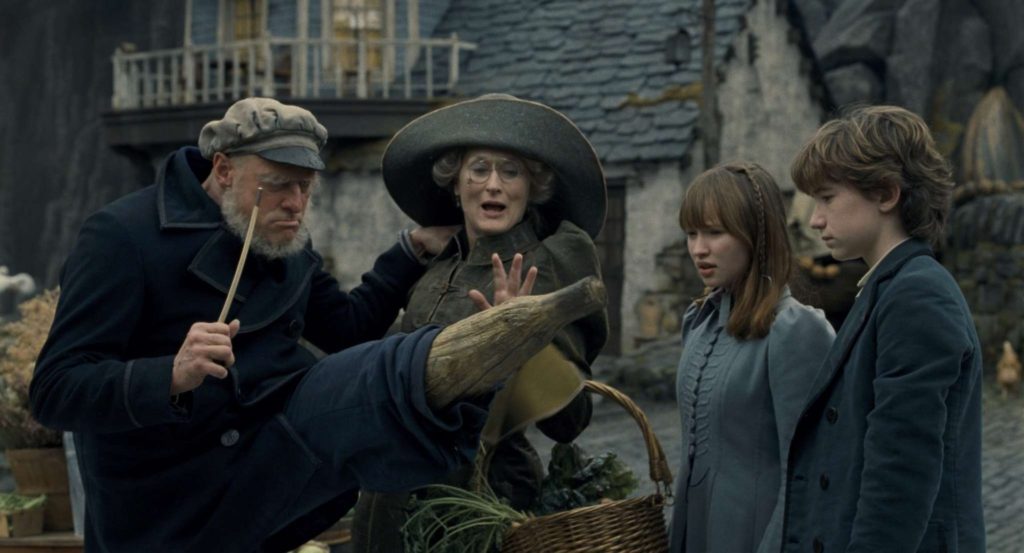 Following a mysterious fire in the house, three children are orphaned when their parents die trying to save them. After the disaster, they are taken in by a distant relative, Count Olaf (played by Jim Carrey), who has a rather sinister motive behind providing care for the children. Soon, it becomes clear that he was planning on taking over the huge fortune left behind for the kids and discarding them.
The film has excellent cinematography, with various scenes being enhanced through computers to set a more realistic feel. The fascinating chemistry between the characters feels like they care about each other and convinces the audience to pray for a happy ending.
IMDB: 8.4/10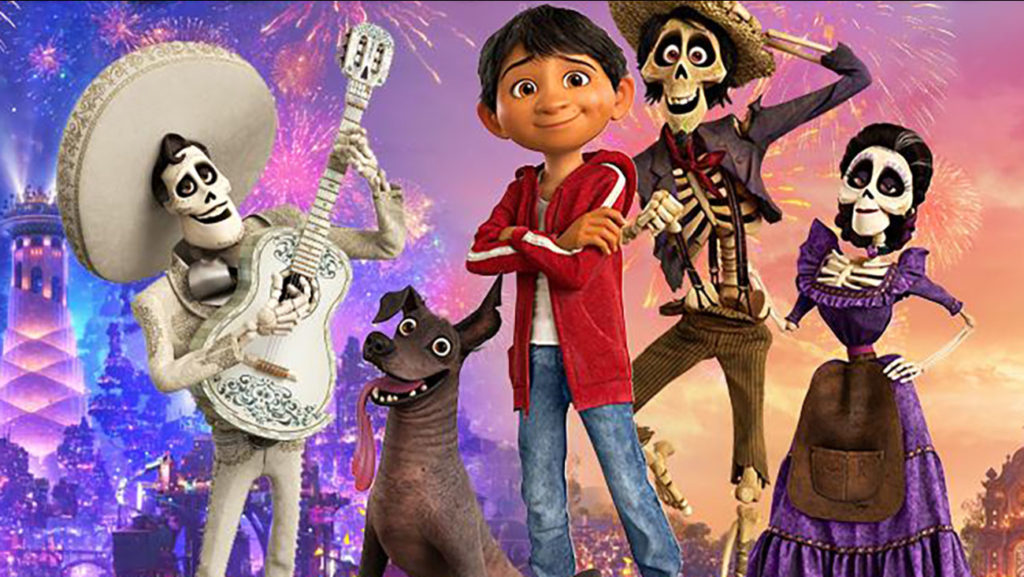 While growing up, following your dreams doesn't seem like a tough thing when we think like a kid. But as we all know, the reality is a bit cruel. Our protagonist learns this in a challenging way. Miguel dreams of becoming a music icon like his great great grandfather, which is soon shot down by his family as they have a baffling tradition of banning music.
Eager to showcase his talent, Miguel goes to every length possible, which lands him into the mysterious yet colorful place, the land of the dead. In his journey, he meets along with some interesting characters who offer their assistance to find his great-great-grandfather, who is a famous, talented musician ever in his afterlife. It is now upon him and his new friends to discover the truth behind his family and why there is a generation ban on music.
While Thanksgiving food is being prepared, this list is perfect for you to skim through to watch with your family. Pick from some of the best classics ever made or a heart-warming animated movie, and enjoy the night with your little ones.
Don't like any of these recommendations? Here are 10 other movies to check on Netflix to enjoy the Thanksgiving weekend.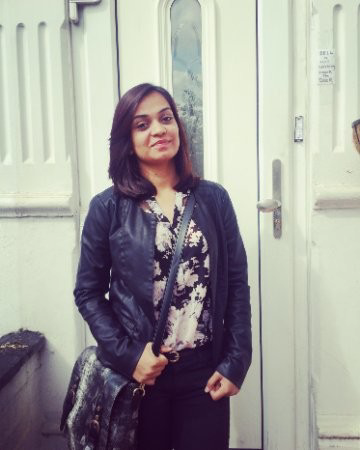 Jahnavi is a content writer who loves to binge-watch on Netflix, Disney+, and Prime in her free time. She loves to discuss plots, stories and characters – real and imaginary with anyone who enjoys it.