A great film can transcend the entertainment experience and offer something real that inspires people and changes their hearts. Movies for entrepreneurs are many but not all give the right motivation or inspiration to work on. Amidst this pandemic, where many people suffered economic shortages, lost their jobs, and many businesses went bankrupt.
To help lift the spirits in these difficult times, we have a list of inspirational movies that can be watched. These films will bring out the true entrepreneur spirit within you and remind you that pessimistic times will also pass. There are extraordinary tales of some successful people who went from rags to riches and won worldwide.
So grab your popcorns and get comfy before you watch any of our top inspirational movies for entrepreneurs. Make sure to take away some life lessons while you are at it.
Top Movies for Entrepreneurs for Inspiration
The Social Network (2010)
IMDB – 7.7/10
On a fateful day in 2003, the prodigal programming genius, Mark Zuckerberg, sat at his desktop and began coding non-stop. His new project started in his dorm room and was supposed to create quite a storm. Mark didn't expect his small project to become a global sensation that changed the way we interact.
A short six years later, Facebook had more than 500 million people on its platform. This was only the beginning as Mark Zuckerberg became the youngest billionaire in history. He further revolutionized how social media platforms operate and how we as humans interact with each other.
A captivating story about one of the world's biggest companies and how it all started: 'The Social Network' is a pioneering film that has the power to inspire young minds and is one of the good movies for entrepreneurs.
Read reviews here. Watch it on Netflix.
Pirates of Silicon Valley (1999)
IMDB – 7.3/10
One of the most inspiring movies for entrepreneurs, it is an American biographical film that follows two young minds who changed the world of technology. Steve Jobs, the founder of Apple, and Bill Gates, the founder of Microsoft, are the two people whose extraordinary stories are showcased.
We get to witness the struggles they faced while in college and during the initial months after their companies' founding. Make sure to follow closely the ingenious actions that they took while at the helm of Apple and Microsoft.
'Pirates of Silicon Valley' is an intriguing case study about our modern technological era's two brilliant personalities. A fantastic film that delves into the good and the bad one has to face to succeed.
Read reviews here.
Startup.com (2001)
IMDB – 7/10
Kaleil and Tom became friends at the tender age of fifteen and shared the same dream of getting rich. They knew that they wanted to try their hands out at the computer interface system and form their dot com company.
A few years later, when they were in their mid-twenties, Tom finalized the idea, and they settled on 'Parking Tickets.' The company was designed to become the on-line interface for collecting revenues on behalf of the Municipal government. With everything in place, GovWorks.com finally came to life with only an idea in mind.
All the afterthoughts about building the whole company, hiring employees, and securing capital for operations were never thought before. Even though their idea was good and helped them secure funds, their problems kept on piling up.
It is a heart-wrenching film about two young friends who tried their luck during the "internet boom" to get rich. The film showcases how wrong everyone was about the Internet when it came into existence. A perfect example of how following the riches blindly can lead to broken relationships and painful moments. It is definitely one of the must-watch movies for entrepreneurs who want to embark on the rag to riches journey.
Read reviews here. Watch the full movie on Youtube.
Wall Street (1987)
IMDB – 7.4/10
In the world of stocks, a young and impatient stockbroker, Bud Fox, wanted to try out his hands-on Wall Street during the '80s. To achieve his goals, he was willing to do anything and cross any lines.
Bud soon became enamored with the power of Gordon Gekko, an unsparing corporate player. Wanting to be his mentee, Bud agreed to insider training to incite Fox into becoming his mentor.
Soon Bud began getting involved in various underhand schemes as his greed continued to grow. As his lust for money and power grew, so did his enemies, which eventually threatened his father's livelihood. Fox began questioning his behavior and where his loyalty lies as he is faced with a dilemma. As one of the ultimate movies for entrepreneurs, it a must-watch to know how to check their premises at every step of decisions.
Read reviews here. Watch it on Hotstar.
Glengarry Glen Ross (1992)
IMDB – 7.7/10
It shows a magnificent portrayal of the real world salesmen and how they try to work under high-pressure situations. Along with the sales comes the terrifying highs and lows that promise riches and deliver nothing sometimes.
The story of Glengarry Glen Ross begins one fine evening set around a Chinese restaurant and a dingy office. The cinematography highlights and rounds the characters, the sound effects, and the plot together.
Read reviews here.
The Big Short (2015)
IMDB – 7.8/10
The plot revolves around three separate yet parallel stories that occurred during the U.S. mortgage housing crisis. The movie is based on Michael Lewis's book, which follows a few investors who decided to bet against the banks. In 2006-2007 they bet against the U.S. housing market after realizing that banks don't know what they're doing.
Their hard work and research found out that the US – backed security bubble was in its final stage.
They didn't consider how corrupted the M.B.S. system, the market, and the impact on a citizen. 'The Big Short' boils down all the complexity and presents the crisis's facts in a simplified way while keeping it entertaining. One of the best movies that entrepreneurs should watch.
Read reviews here. Watch it on Netflix.
The Wolf of Wall Street (2013)
IMDB – 8.2/10
Jordan Belfort, a young stockbroker who had big dreams and achieved a greatness level that many couldn't. Jordan, along with his partner Donny started a firm that dealt with stockbroking and named it Stratford-Oakmont.
A few months after their opening, the number of employees multiplied, and so did their reputation on Wall Street. They were in such an extraordinary situation that even companies filed their I.P.O. through them. But with money and power came in drugs, lies, and Ponzi schemes.
The luxurious lifestyles that they lived got them featured on the front page of Forbes, who called Jordan the Wolf of Wall Street. The F.B.I. soon began investigating Stratford and its employees for the illegal activities and underhanded schemes they operate. Being surrounded and watched from every side, can Belfort continue, or will his empire crumble under the F.B.I.'s force?
The script is fantastic, the infectious energy is impeccable, and each segment has a well-defined arc. It is genuinely one of Scorsese's best works in his life and an inspiring movie for entrepreneurs.
Read reviews here. Watch it on Amazon Prime.
Boiler Room (2000)
IMDB – 7/10
Seth David is considered suitable for nothing by his father, who is now a college drop-out. He always had one thing in his mind: to make money as much as possible. First, he began with an illegal casino that was being operated from his rented apartment.
But his desires for millions landed him with a golden opportunity of applying as a trainee stockbroker. His new firm JT Marlin was a small brokerage company situated near the outskirts of New York.
Seth gets an aggressive overview of how the firm operates and how money is above everything else. The thought of making unimaginable wealth was enough for him to be motivated and excel at his job. It seemed like everything was going well until a few chance encounters made him question the firm's legality and legitimacy. Faced with a dilemma of making money vs. his father's last wishes, what will Seth do now?
It is rightly said there's nothing as making enough money or taking enough risks. 'Boiler Room' is a fantastic watch that takes you on a journey of riches with some tear-jerking moments.
Read reviews here. Watch it here on Vimeo.
Fyre: The Greatest Party That Never Happened (2019)
IMDB – 7.2/10
Netflix's take on the Fyre festival event that ended up being a scam is a great take on how social media controls us. This documentary offers a lot of insights into how influential social media platforms are in the 21st century.
Fyre Festival was sold out as the most incredible music festival by "influencers," who sold a story that most of us only dream ever to visit. The organizers sold only an idea and never thought about the actual product that resulted in a disaster. There are numerous interviews in the documentary that maps out a detailed experience of the festival.
A great watch that teaches its viewers that every dream can be made real if you work hard enough.
Read reviews here. Watch it here on Netflix.
The Aviator (2004)
IMDB – 7.5/10
The Aviator is a movie about Howard Hughes, a billionaire who made his fortune through his career as a filmmaker, designing and promoting new aircraft. As a risk-taker, Hughes spent a lot of money on experimental aircraft.
In rivalry with Juan Trippe, who owned Pan Am Airlines, Howard founded T.W.A. Juan tried to meddle and bring down T.W.A. by motivating his political friends to speak out against Hughes. They accused him by stating that he is profiteering from the war. But this plan backfired as T.W.A. gained the upper hand on Pan Am and outlasted its rival.
A Martin Scorsese film where you can notice the distinct personalities of each character and their chemistry. A great biopic about the life story of an eccentric man whose legacy still lasts.
Read reviews here. Watch it here on Amazon Prime.
Moneyball (2011)
IMDB – 7.6/10
Building a team is a daunting task in itself, even more so if you have almost no budget. Billy Beane, GM of Oakland A's, has the least budget in his pocket in the Baseball League. Billy is now in need of a severe competitive edge if he wants to win the world series.
His attention turns to Peter Brand, an economics major who can digitally analyze players and create a list accordingly. With something like this never done before in baseball history, Billy is about to do something extraordinary. He attaches statistical values to the players and likewise assembles his team.
The movie shows us an inspiring story about a team who, despite being bankrupt, beat the odds through intelligence and perseverance. Thfilmie is directed well, the cast is a suburb, and the script is flawless, making this a must-watch.
Read reviews here. Watch it here on Netflix.
The Founder (2016)
IMDB – 7.2/10
'The Founder' follows Ray Kroc's story, a salesman for most of his life. Ray had an innate talent for selling goods, which for the most part, always turned out to be some counterfeit goods. However, his hustle managed to put a comfortable roof over his and his wife as they lived in Arlington's Height.
Ethel, his wife, complained a lot that he is never home and is instead always on the road selling five-spindle milkshakes. His experience with various drive-in restaurants made him discover McDonald's, and he soon became enthralled with the concept.
For almost 60 years, McDonald's has been a staple food for many. It is a well-shot film where the characters were brilliant and told a story worth telling.
Read reviews here. Watch it here on Netflix.
Margin Call (2011)
IMDB – 7.1/10
A well-known financial company is forced to cut down its size and let go of some employees. One of the unlucky ones to lose his job was the risk management division head. What's more, he was working on a major flaw when he was fired.
Luckily, his junior completed the study and began calling everyone up in a panicked state. The company's financial disaster that was discovered was just not believable. What ensues is a frantic act from the senior employees as they begin double-checking every figure in the book.
It's a long night, but everyone is committed to preventing the debacle that's about to happen. An intense film seems like a story about a financial firm during the 2008 crisis, but it's so much more. 'Margin Call' involves the audience and packs a punch, which provokes thoughts about morality.
Read reviews here. Watch it here on Netflix.
Steve Jobs (2015)
IMDB – 7.2/10
It is a biographical drama film about the man, the myth, the legend – Steve Jobs, whose ingenuity and spirit are still driving the tech world forward. His commitment and passion for turning Apple into one of the most valuable companies were no less than sacrificial.
His work ethic ended up affecting his family life and most likely caused his health to deteriorate exponentially. In this film, we dive deep down into Steve's life and the trials he had to overcome.
Danny Boyle, the director, presents a compelling story about the ambition of a young man who wanted to change the world. What complements this movie is the sound effects that fit every scene perfectly.
Read reviews here. Watch it here on Netflix.
Thank You For Smoking (2005)
IMDB – 7.6/10
Nick Naylor is the chief spokesperson and lobbyist for a cigarette company. He is well-known to spin words and win arguments against the use of tobacco products. Nick often hangs out with his best friends who work in guns and alcohol businesses.
They named their little group M.O.D., which meant merchants of death. They often meet at a bar, and their favorite pastime is to discuss which industry causes more deaths. Joey Naylor, Nick's son, lives with his mother and doesn't get to spend time with his father very often.
On one business trip, Joey gets the chance to know what his father does for a living. Simultaneously, having his world turned upside down due to his secrets being leaked by a reporter. Nick still tries to be a role model for his kid while handling his rivals.
It has a satirical take at the hypocrisy of people who try to defend cigarettes. Great performances by the characters wrap this film in the right way.
Read reviews here. Watch the movie with Amazon Prime.
The Pursuit of Happiness (2006)
IMDB – 8/10
Christopher Gardener is a hardworking man who thought he could make a fortune selling bone density scanner machines. He invests heavily in them despite these machines only being slightly better than x-ray equipment.
However, these devices don't sell that much as they cost a lot. Gardener's wife left him as he lost his apartment and worked to meet the end's meet. Now forced to live on the streets, he had no choice other than to take on an unpaid internship. His new work was to be a stockbroker and excel at it for six months if he wanted a job.
Before he can start working permanently, Christopher must sell his bone density machines to keep living. This movie will make you laugh, cry, and you will feel blessed watching this film—a genuinely heartwarming experience and an experience worth having.
Read reviews here. Watch it with Amazon Prime.
The Great Hack (2019)
IMDB – 7.1/10
This documentary is an in-depth analysis of how the 2016 U.S. Presidential election took place and how voters were dissuaded. We get to witness how the heads of Cambridge Analytica took over people's lives through social media.
They collected various data on a single person and fed him/her with politicized ads. These tactics were deployed widely that helped Trump win the election. Three years later, we get to witness what occurred behind the scenes. This documentary explains the events in a simplified way and makes us understand why social media can be dangerous.
Read reviews here. Watch the movie on Netflix.
Jerry Maguire (1996)
IMDB – 7.3/10
Jerry Maguire has earned his respect and riches by being a successful sports agent. He manages the most prominent clients, owns a nice condo, and has a beautiful fiance. Everything was okay until one day, he began questioning his real purpose in life.
After figuring out what went wrong in his career, Jerry goes to his superiors with some healthy thoughts. However, he is stripped of his position, and all his clients have been given to someone else. Jerry begins his new journey in the sports business with Rod Tidwell, his only client, and Dorothy.
Faced with hardships he never had to go through before, Jerry takes on the mammoth task of rebuilding his empire. One of the rare films that make you take a step back and take a look at yourself which makes it itself get included in the list of movies for entrepreneurs.
Read reviews here. Watch it on Amazon Prime.
Joy (2015)
IMDB – 6.6/10
Joy Mangano always liked creating things, but those ideas never materialized as she was broke. Unable to achieve anything significant in her life, Joy now works as a booking agent for Eastern airlines.
On top of her tedious job, she also has to support every family member in her house, along with her two daughters. Her parents are divorced and always fight whenever they are around; her mother watches T.V. all day. Joy's elder sister still makes fun of her for her failed marriage in front of her kids.
Only two people motivate her to pursue the inventions, Mimi, her maternal grandmother, and Jackie. She soon invents a new kind of mop that makes waves in the market and sets her on a path of riches.
The film portrays an extraordinary effort to pull out an escape from the seemingly disadvantaged life she lived. As one of the thought-provoking movies for entrepreneurs, it will bring out your inner creativity hence a must-watch especially for all the women who are dying to make their mark out there.
Read reviews here. Watch with your Amazon Prime subscription here.
Rocky (1976)
IMDB – 8.1/10
Rocky Balboa is a struggling boxer and, to make ends meet, works as a debt collector. He yearns to make it big in the boxing world and keeps on improving his skills every day. Finally, he gets to showcase his talent and make a name for himself as the heavyweight champion; Apollo Creed was organizing an exhibition match.
Apollo's manager was the one who thought of the match as a way to showcase Creed's power. Everyone expected the match to be one-sided as no one stood a chance against Apollo. But for Rocky, this was the chance of a lifetime as he can finally make a name for himself. A terrific film in every aspect, which may seem like a boxing movie, but it's really about a boxer who's willing to do anything for success. Nothing can be as motivating as Rocky can, hence one of the must-watch movies for entrepreneurs.
Read reviews here. Watch it with Amazon Prime here.
Nightcrawler (2014)
IMDB – 7.9/10
A thriller film set in Los Angeles's backdrop, our protagonist Lou Bloom is desperate for work. He soon discovers the world of crime journalism and joins a group of freelance photographers.
His night crawling journey begins as every police siren could potentially mean a dead body or a robbery. Recordings and photos of these heinous acts could easily be converted to dollars and cents. Lou soon gets lost in his world and yearns to be the star of his story. This motivates him to blur the line between the participant and the observant in the world of crime.
Suspense is the number one selling point of this film, and by the end, it builds up so much that nothing is predictable anymore. A captivating piece of filmmaking that showcases a psychopath's motivation to do what he does. One of the best movies for entrepreneurs on Netflix tells us why it's important not to lose control.
Read reviews here. Watch it on Netflix here.
These were the movies for entrepreneurs that we believe should watch at least once in their enterprising journey. Do you think we missed any? Let us know in the comments below.
Here are a few other lists you might you want to check out to watch: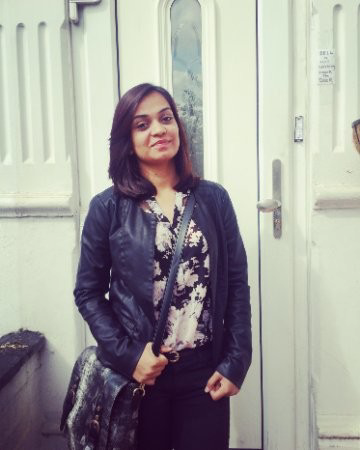 Jahnavi is a content writer who loves to binge-watch on Netflix, Disney+, and Prime in her free time. She loves to discuss plots, stories and characters – real and imaginary with anyone who enjoys it.