Netflix's massive assortment of movies can be pretty intimidating. One can easily spend hours browsing without settling on a choice that ticks every box. If you're in a light mood and want to watch best comedies on Netflix, chances are you will get bombarded with bad movies.
Now you might get scared as you scroll down, and the list keeps ongoing. Fear not because we have got you covered. From silly friendship comedies to blockbuster hits, there is one for everyone. We have compiled a list of the 21 best comedies on Netflix that you can choose from for a beautiful weekend.
Top Comedy Movies on Netflix
Bad Trip (2020)
IMDB – 6.6/10, Reviews
The film can be described as a cross between 'Jackass' and a traditional road trip. Starring Eric Andre and Lil Rel Howery, who play close friends' roles and embark on an adventure from Florida To New York.
Howery's character's sister, played by Tiffany Haddish, pursues the duo as they navigate the streets searching for Eric's dream woman. The twist with this film is that almost every scene was filmed as a prank. Unwitting strangers played the role of background characters captured through hidden cameras throughout the film.
There are embarrassing scenes where Eric breaks out a song in the middle of a crowded mall. There are silly scenes where a worker unwittingly lets a prisoner run free and gets asked awkward questions by a fake police officer.
A rollercoaster of pranks and laughs that ought to be watched together with friends. One of the best comedies on Netflix and you can watch it here.
My Best Friend's Wedding (1997)
IMDB – 6.3/10, Reviews
Starring Julia Roberts, Dermot Mulroney, and Cameron Diaz, 'My Best Friend's Wedding' is one of the most successful 90's rom-com films. The plot revolves around a 28-year-old Julia, who's single and is supposed to marry her best friend because of an old promise. She is not too ecstatic about the wedding and wants to call it off.
But when she learns that Dermot, her best friend is in love with another woman and wants to marry her, jealousy sets in. Julia realizes that she is in love with Dermot herself and plans to break off his wedding.
Julia Roberts has previously worked in some mind-blowing films such as Notting Hill or Pretty Woman. 'My Best Friends Wedding' might not be her best work, but it has its moments.  With an iconic song to sing along, it's undoubtedly one of the best comedies on Netflix. Watch this funny movie here.
National Lampoon's Christmas Vacation (1989)
IMDB – 7.6/10, Reviews
It's time to bring one of the best comedy movies now that 'National Lampoon's Christmas Vacation is on Netflix. The Griswold family gets together annually to celebrate Christmas.
But these celebrations often don't go as planned for Clark, his wife Ellen, and their kids. Moreover, the arrival of some obnoxious family guests means Clark's already lousy luck is now worsened. Clark must find the motivation to keep on going as his Christmas bonus is due soon.
The movie was released in 1989 and made waves across the country. It was the third film in the National Lampoon series. Those who can relate to the National Lampoon series will find Christmas vacation a fantastic movie to lighten the mood. One of the best comedies on Netflix that can be watched anytime and not just on Christmas. Check out this warm movie this Summer from here.
Superbad (2007)
IMDB – 7.6/10, Reviews
Two best friends Seth and Evan, have been inseparable ever since they started going to school. Now they are navigating the remaining weeks of high school, figuring out how to look cool when they graduate. Usually made fun of by the cool kids, Seth and Evan wait desperately to invite a big party.
Their dreams come true when the most famous girls Jules and Becca, whom Evan is mad about, invite them to her house party. The only hurdle they must overcome to have the night of their lives is procuring enough alcohol to impress the girls they like.
They recruit their nerdy friend Fogell who has a fake ID, and task him with buying the liquor. Their quest keeps getting complicated by the minute as Fogell gets involved with two inept cops who slow down and help with the task.
A memorable film captures the bond between friends who are about to embark on a new journey in their lives. Apart from the sweet subtleness, this movie is as silly as it can be. Easily one of the best comedies on Netflix that can be enjoyed whenever you want. Watch this badass movie from here on Netflix.
Can't Hardly Wait (1998)
IMDB – 6.5/10, Reviews
If you like movies that bring about a sense of nostalgia, then 'Can't Hardly Wait' is the right choice to get lost in the memories. It's a typical 90's teen comedy with stereotypical characters, but the film has a certain charm that attracts its audience. 
Set on a high school graduation day, the plot revolves around high school seniors who like to party. Around 500 students only have one thing in mind, and that's how to accomplish a historical party that supersedes all.
Meanwhile, our protagonist is a shy person who hopes to profess his love to his crush, who just broke up. Along with him, there's a nutcase who wants revenge on the school bully. The night comes, the party gets loud, and students follow a high school party's traditional rules.
A standard story that brings laughs from its audience as they keep sinking into remembering their high school life. Watch it on Netflix from here.
50 First Dates (2004)
IMDB – 6.8/10, Reviews
Released in 2004, the plot begins in the backdrop of Hawaii and follows Henry Roth's protagonist. He enjoys the company of many women with no strings attached. Henry was enjoying himself until he met Lucy Whitmore.
Lucy captures Henry's heart, and he falls for her. After spending some time with each other, they realize that there might be something between them as they start developing feelings. After their first meeting, all Henry can think about is talking with Lucy again the next day.
But when he greets her the next day, she fails to recognize him. Henry is seemingly confused, but this is when he finds that Lucy has a short-term memory loss. She can't remember each day and has already forgotten about Henry.
Despite this difficult challenge, Henry is prepared to make Lucy fall in love with him repeatedly. An adorable film that'll undoubtedly bring a smile to your face. One of the best comedies on Netflix and you can watch it from here with your Netflix subscription.
Hunt for the Wilderpeople (2016)
IMDB – 7.9/10, Reviews
From the innovative mind of Taika Waititi, 'Hunt for the Wilderpeople' is another one of his hits. Released in 2016, this adventure follows Bella and Hector. They suddenly become foster parents to a grumpy problematic child.
After a few changes and adjustments, they become a happy family and get on together well. This was until Bella died, and Hector was left alone to take care of Ricky, whom he did not like. Besides, her demise makes Child Services choose to send Ricky back to the shelter. Ricky decides not to return and flees, starting a public search for him and Hector. 
It's excellent and unusual and somewhat alarming, with Waititi's vigorous political agitation rounding the entire thing. This film is ensured to lighten up your mood. Subtle humor but definitely one of the best comedies on Netflix to check out.
Eurovision Song Contest: The Story of Fire Saga (2020)
IMDB – 6.5/10, Reviews
'Eurovision Song Contest: The Story of Fire Saga' is one of the few pleasant surprises in 2020. A sweet and emotional film starring Will Ferrell and Rache McAdams. The story is about aspiring musicians Lars and Sigrist. They always wanted to do something big, and out of thin air, they are presented with an opportunity to represent their country.
As the duo is ready to perform in the most significant musical competition, the stage is as big as it gets, the Eurovision song contest. They, at last, get an opportunity to demonstrate that any dream worth having is a dream worth battling for.
The last song in the movie is lovely, and the characters created on-screen become more adorable before the film's finish. There were likewise a couple of cameos as well. Check who gave cameos from here.
The Death of Stalin (2017)
IMDB – 7.2/10, Reviews
If you like a little dark comedy, then 'The Death of Stalin' is for you. A horrifying yet hilarious tale of what ensues when Stalin dies. It was 1953, Moscow was under the thumb of the ever-watchful leader of the soviet union, Joseph Stalin.
His reign of terror in Moscow was successful as he instilled fear in the hearts of its citizens. Unexpectedly, one day, the Soviet leader collapses and dies because of a brain hemorrhage. The following day, panic ensues as someone discovers his body. The Council of ministers scrambles their senior members to maintain order and stop the news from leaking.
They all also have a secret plan in mind, thin out the competition, take out rivals and take over the power left after Stalin's death. Not even the chief of the secret police is safe, as evil schemes are being plotted endlessly.
Allegiances break, everyone is tirelessly mechanizing their plan to the top. Who will prevail in this comedy of terror?  Watch it on Netflix or Prime Video, depending on your region.
Lady Bird (2017)
IMDB – 7.4/10, Reviews
'Lady Bird' hits directly at your funny bone and is a brilliant directorial debut from Greta Gerwig. The plot is a coming-of-age story about a young girl named Christine. She's a senior in a Catholic high school and struggles with everything. Problems with boys, money, friendships, and parents are typical for her.
Christine dreams about going on adventures, being a sophisticated lady, and getting many opportunities to succeed. However, she fails to find even a single chance to follow her dreams. The movie follows Christine as she goes through her first relationship, her participation in a school play, and most importantly, applying for college.
At the core, it's an emotional story involving a mother and daughter. But it manages to go through those emotions while having a light-hearted laugh. The actors play their roles brilliantly, bringing their characters to life. It's one of the best comedies on Netflix to blow off some steam.  
The Disaster Artist (2017)
IMDB – 7.4/10, Reviews
A film that showcases how one of the worst movies of all time came to light. Ironically this is a good one. 'The Disaster Artist' follows the enthusiastic actor Greg Sestero aspires to make a name for himself. Greg befriends Tommy Wiseau, an eccentric person.
Together, they go knocking on the doors of Hollywood but are ultimately rejected and thrown out. Tommy takes this personally and vows to make a great film that appeals to all. He devotes himself to writing, directing, and producing his first movie.
The result is the infamous film 'The Room.' It's so bad that it attains the cult status of 'Citizen Kane' of bad movies. James Franco plays his role to perfection, and his brother Dave Franco provides the much-needed emotional support. A stranger-than-fiction story that's very funny, watch it here for an incredible afternoon. 
Hail, Cesar (2016)
IMDB – 6.3/10, Reviews
The 2016 comedy came from the brilliant mind of the Coen brothers. Though the movie failed to captivate the audience at its time of release, it earned strong reviews from critics years later. The plot revolves around Eddie Mannix, played by Josh Brolin, and also stars George Clooney. Eddie is a Hollywood fixer for Capitol Pictures.
His job is to clean up and solve problems for big stars of the acting industry. But things go awry when Baird Whitlock (George Clooney) goes missing, and Eddie has to deal with the mess.
There indeed were more significant upsides to the story than downsides. What's more, the whole film is shot flawlessly too!
There's a touch of satire, mystery, music, and surprisingly a few components of dramatization. While there are a couple of issues, every one of the positives compensates for them genuinely well! This is a great parody that suits people who love a little bit of dark comedy. 
Always Be My Maybe (2019)
IMDB – 6.8/10, Reviews
Sasha and Marcus have long been friends and were inseparable. Everyone felt that as they grow old, they will still be together and having fun as they do now. But as they grew up, differences between them became apparent, and they separated from each other.
Sasha, after fifteen years of rigorous training, is now a celebrity chef. She returns to her hometown to open up her first restaurant. Out of the blue, she runs into someone she wouldn't have ever thought of, Marcus. He works for his dad and plays music part-time.
It was awkward meeting each other, but they couldn't resist the urge to reminisce the old times together. Will they be able to create new bonds that never break? A feel-good movie that works its charm on the audience through its enchanting yet straightforward scriptwriting. 
Dolemite is my name (2019)
IMDB – 7.3/10, Reviews
Starring Eddie Murphy, this Netflix original is one of the best comedies on Netflix. A tremendously entertaining movie that brilliantly captures the real-life legend, Rudy Ray Moore. Eddie portrays Rudy, who was considered a pioneer of his time.
A comedian and a rapper, Rudy proved his worth and talent by shutting down all the naysayers and proving them wrong. Rudy banked on his alter-ego, Dolemite, to become a global phenomenon, and that's precisely what happened.
Dolemite is an eccentric, obscene yet hilarious guy who loves Kung-fu and across the nation. He made his legend come true. The actual film had an exceptionally colorful look with decent production and incredible costume work.
The screenplay was excellent, similar to the direction of Craig Brewer. It impeccably blends comedic components with emotional moments. The outcome is a highly respectful and steadfast biopic. Unquestionably worth seeing and one of the best comedies on Netflix.
Scott Pilgrim VS the World (2010)
IMDB – 7.5/10, Reviews
Adaptation of an awesome comic that failed to woo the audience but later attained a classic cult status. Starring Micheal Cera, Anna Kendrick, and Aubrey Plaza, the movie follows a young Scott Pilgrim (Cera). Scott is a member of a band that longs for success.
Currently, he's in a relationship with a high school student five years younger than him, Knives Chau. Scott still hasn't recovered after getting dumped by his former girlfriend. On a good day, while playing for his band, Scott comes across Ramona Flowers.
He immediately falls for her and wants to break up with his girlfriend. But letting go of Knives is not as easy as he thinks. Hee does the next best thing and starts romancing with Ramona while keeping it hidden from his girlfriend.
As if romancing two women was easy enough, Scott discovers that Ramona has serious issues. Seven ex-lovers against whom he has to fight till death to win Ramona's heart. A great film that captivates your imagination and makes you laugh like a maniac.      
Monty Python and the Holy Grail (1975)
IMDB – 8.2/10, Reviews
Released in 1975, 'Monty Python and The Holy Grail' apart from being one of the best comedies, is also one of the best movies on IMDB. A satirical take on an important historical relic, the plot follows the great King Arthur in 10th century England.
Arthur goes around the country looking for brave men who will join him in Camelot. Gathering the knights was an arduous task in itself, and after having a nice party in Camelot, they all decided to leave.
They get stopped in their track by none other than God, who tasks them with finding the Holy Grail. After a series of adventures, the knights reunite. They all must stick together to face the evil wizard, Tim the Enchanter.
Their quest, however, comes to a blunt end when the police stop them. A landmark movie that gets better throughout the years and remains incredibly funny. 
The Unauthorized Bash Brothers Experience (2019)
If you want to laugh while rolling on the floor and that too in a short amount of time, then you should go for 'The Unauthorized Bash Brothers Experience.' The movie is showcased as a spoof rap album that Jose Canseco and Mark McGwire, the notorious baseball legends, created in the 1980s. 
Andy Samberg and Akiva Schaffer play Canseco and Mark respectively, together they make a name for themselves as the 'Bash Brothers.' An extremely delightful movie that tickles your funny bone nonstop. The film offers a 30-minute experience that's worth going on.
The Ballad of Buster Scruggs (2018)
IMDB – 7.3/10, Reviews
The Coen Brothers always manage to make their movies come to life and make their audience have a good laugh. Their films are filled with rich dark humor, and you'll find yourself chuckling in every other scene.
This is most certainly the case for 'The Ballad of Buster Scruggs.' The plot comprises six different Western anthologies, and each tells a unique story. We follow a singing gunslinger, a bank robber, a traveling impresario, an elderly prospector, a wagon train, and a pair of bounty hunters who are pretty perverse. 
Each character sets a different tone for the audience, but their story has a typical ending, death. Some might wonder how a movie that deals with death qualifies as a comedy film. To answer your question, each different subplot can be considered as an extended joke that ironically delivers the punchline in the end.
Set It Up (2018)
IMDB – 6.5/10, Reviews
If you are up for a romantic comedy and are tired from rewatching decades-old movies, then 'Set It Up' is worth having a shot at. Zoey Deutch and Glen Powell play the role of tired assistants. They live in New York City, and life is hell for them. To make their lives simpler, they discuss the idea of setting up their obsessive bosses to date.
After going tirelessly through different plans to get their bosses together, they eventually fall in love. While watching the film, one can easily guess the story's endpoint, but you don't mind because it's still enjoyable.
Thanks to the characters' fantastic performance, the film never gets boring and manages to entertain its audience thoroughly.
A Futile and Stupid Gesture (2018)
IMDB – 6.8/10, Reviews
'A Futile and Stupid Gesture' can be best explained as a movie tailor-made for comedy nerds. The plot follows an older version of Douglas Kenny, who immerses us in his story. Douglas tells us about when he and Henry Beard used the success they had with Harvard Lampoon to turn it into National Lampoon.
Taking inspiration from their lives and using an aggressive form of dark humor, they both created the commercial magazine. It was not long before they could capture the younger generations' attention, who were more open-minded and bold.
Together they changed American comedy and expanded themselves across several media formats. However, despite having such huge success, mental health of Douglas took a hit. His ego and insecurities made him alienate people who were close to him.
In the end, Douglas's comedy came to a tragic end, making it one of the best comedies on Netflix.  
To All The Boys: Always and Forever (2021)
IMDB – 6.3/10, Reviews
'To All The Boys I've Loved Before' is a fun, sweet, romantic comedy that will brighten your day and is available on Netflix. Adapted from a novel, the story follows a high school girl Lara Jean. She has to face her worst nightmares when the letters she wrote for her ex-boyfriends and was supposed to be private are sent out to each individual. 
Soon she gets confronted by Peter, played by Noah Centino, one of the boys to whom the letter was sent. Lara realizes that this may jeopardize her chances with her crush and makes a deal with Peter. They agree to fake their relationship till the letters are taken care of.
But they soon realize a massive problem brewing up; staying with each other made them fall in love with each other—a great joy to watch this movie from the beginning till the end.
So this was our list of best comedies on Netflix so far that you'd love to watch this summer. If you want to check out more, here are other lists: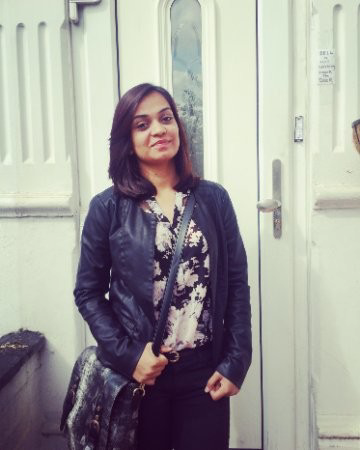 Jahnavi is a content writer who loves to binge-watch on Netflix, Disney+, and Prime in her free time. She loves to discuss plots, stories and characters – real and imaginary with anyone who enjoys it.