Netflix has always been one of the best OTT platforms, regardless of the many new streaming services popping up. The sheer range of movies on Netflix available beats its competitors in every sense. There are so many choices to pick from that it becomes a chore nonetheless, and many may feel that they have covered everything Netflix has to offer. 
If you think you have watched all the movies there are to watch, make sure to read this blog as it may surprise even the best of movie maniacs. We have compiled a list of the 18 best movies on Netflix to watch. These films have earned high praises both from the audience and critics, making them a good watch. 
Top Movies on Netflix to Check Out This Weekend
Catch Me If You Can (2002)
IMDB – 8.1/10, Reviews
Set in the backdrop of New Rochelle during the '60s, Frank Abagnale Junior, a high-school student who dreams of living like his father. After the divorce of his parents, Frank seeped into a desolate state and ran away to Manhattan. With only 25$ in his account, he promises himself that he will regain everything his dad lost and get his parents back together.
With no means of supporting himself financially, Frank turns to a life of crime and becomes a great forger. He poses himself as a pediatrician, a lawyer, and a pilot, swindling thousands of dollars posing as a Pan Am pilot. The trail he leaves behind gets picked by the restless FBI, who starts tracking him down with all their resources.
Frank revels in the pursuit and devises ingenious ways to escape their clutches. He is finally caught in France and sent to jail for his crimes. A fantastic film that captures the true story of a man who lived his life as he pleased. Watch this brilliant movie here.
What happened to Monday (2017)
IMDB – 6.9/10, Reviews
Set in an era where overpopulation has led to famine, and the government has no option other than to adopt a drastic one-child policy. Under this policy, families are not allowed to have more than one child and are frequently under surveillance by the Child Allocation Bureau.
The Bureau headed by the strict Nicolette Cayman gets a whiff of a family where seven identical sisters live. The sisters have grown under the care of their grandfather, who taught and named them according to the days of a week.
The rules inside the house are such that it allows all seven sisters to go out of the house once a week under a common identity. They can only be their authentic selves inside the confinements of their home. Despite all their hardships, the sisters lived a happy life until one fateful day when one of them stepped out and never came back.
A dystopian futuristic film with its flaws, character development, and uniqueness makes it one of the best movies on netflix to watch. Watch it here.
Easy A (2010)
Starring Emma Stone, who plays a high school student, finds herself caught in rumors when she lies to her best friend about losing her virginity. Word spreads quickly around the campus, and suddenly she is the talk of the town.
To her surprise, she likes the attention that comes with the rumors and uses them to elevate her social and financial status. Soon, her world begins to spin out of control after she agrees to help her friend, who was often bullied by pretending that she slept with him.
Her image degrades rapidly as she agrees to help more of her classmates by making up more white lies. Now she must find a way to escape from her situation and save her face before the school's religious head expels her. One of those movies that you can unwind to after a long weekend, a pleasant surprise that offers plenty of ROFL moments. Get back to high school with this movie on Netflix. Watch it from here.
Uncut Gems (2019)
IMDB – 7.4/10, Reviews
This movie had to be on the list of best movies on Netflix. Howard Ratner, played by Adam Sandler, is a gems dealer based out of New York. He was once quite successful and lived a happy life with his family, but his gambling habits brought about his downfall. With angry loan sharks closing in and his wife wanting a divorce, Howard must find a way to keep his family and head together. 
A gritty and stylistic film that showcases brilliantly what's it like to suffer from gambling addiction. The cinematography keeps the audience at the edge as every scene has stress, anxiety, and fear. Might seem like a slow-burner to most but it is worth watching. Watch how this movie unfolds here.
The Irishman (2019)
IMDB – 7.9/10, Reviews
Frank Sheeran, also known as the Irishman, has a lot on his mind. He was once a high-ranking official in the labor union and even learned to become a skillful hitman during World War II. Now old and weary, Frank looks back at his life and thinks about his career as a henchman for the mob while maintaining his relationship with the Bufalino crime family.
The most defining moment of his career was when he played a significant role in Jimmy Hoffa's disappearance, his long-time friend. Jimmy was once the president of the International Brotherhood of Teamsters and vanished under mysterious circumstances at 62.
A flawless masterpiece at the best that doesn't disappoint even a tiny bit. No wonder it is one of the best mafia movies on Netflix to watch right now. Watch how this mafia unfolds on Netflix from here.
Hostiles (2017)
It has almost been two decades since the war started with the natives of Cheyenne, Apache, and the Comanche. Joseph Blocker, a cavalry captain and a wartime hero, is ordered to assist the ailing Cheyenne chief, his sworn enemy, to his ancestral home, the Valley of Bears.
Filled to the brim with anger, Joseph shows his utter contempt for the last task assigned to him. But things get complicated when Rosalie Quaid, a widowed settler, is taken by his soldiers. Meanwhile, an aggressive group of soldiers are advancing from Comanche and are thirsty for revenge.
Will things go as planned for Joseph, or will his band of soldiers get ravaged by the Comanche warriors. The background music perfectly complements each scene and brings genuine emotions; the director wants you to experience it. Watch Hostiles on Netflix from here.
Marriage Story (2019)
IMDB – 7.9/10, Reviews
Noah Baumbach, the author/overseer of 'Marriage Story,' investigates the most profound and haziest human feelings from a troubled married couple's viewpoint. This film is unpredictably nitty-gritty and delightfully offset with faint pieces of parody to make a light environment.
Featuring Adam Driver and Scarlett Johansson, who play the lead characters and bear getting a separation in America, their exhibitions are mind-blowing. The feelings they depict make the content simple to follow. It is a beautiful film to help married couples reconsider their situations for one another in their lives. Watch this beautiful movie on marriage here.
Kung Fu Hustle (2004)
IMDB – 7.7/10, Reviews
Set in a medieval town of China, Canton, where the city is under ax gang. Sing, a localite, desperately wants to become a member of the unit. His determination makes him stumble across a piece of property where every resident is a kung fu master.
Sing's evil intentions eventually cause a rift between the gang members and the landlords, which leads to an all-out kung fu war. Only one side can emerge victoriously; who will be the greatest kung fu master of all time? One of the most imaginative and creative movies of its time brings in a new breath of refreshment. Check out why this movie has a huge fan base even after all these years by watching the movie here.
Hardcore Henry (2015)
IMDB – 6.7/10, Reviews
The story starts with Henry, who suddenly wakes up aboard a spaceship with no memories of his past. The only thing he can recall is his bullies from the past. With no idea about what's going on, Henry begins to panic, only to be comforted by a scientist named Estelle.
She reveals to him that he was left mute and amnesiac in a tragic accident. Soon after she replaces Henry's missing arm and leg with cybernetic prostheses, her ship gets pursued by the mercenary soldiers of psychokinetic Akan who want Estelle's research data.
While the space pirates were busy killing the scientists on the ship, Estelle and Henry made a last-ditch effort to save their lives. Somehow they managed to find an escape pod and ran away to Moscow. Together they must traverse through unimaginable hardships if they don't want to lose each other again.
The movie features some intense action scenes that keep the adrenaline going. The pace of all the sequences was perfectly balanced, keeping the film entertaining. Watch this movie on Netflix from here.
Enter The Dragon (1973)
IMDB – 7.7/10, Reviews
'Enter The Dragon,' one of the classical masterpieces, revolves around three men and a mysterious tournament. Lee is a secret agent hired by a group to investigate Han, an opium lord, and the game he hosts. Along with Lee, Roper, and Williams, who are war buddies and served together in Vietnam, also enter the match to solve their problems.
The fighters have to put their lives on the line to win, and Lee has to ensure the other two make it back alive. One of the best martial arts films starring the legendary Bruce Lee in this epic action-adventure. Watch Bruce Lee kick his enemies on Netflix from here.
Snowpiercer (2013)
IMDB – 7.1/10, Reviews
A lovely mix of characters, plot, and cinematography makes this science fiction thrill ride a fascinating watch. "Snowpiercer" has a unique story that the audience can't ignore. The story is set in a dystopian reality where the endeavors to turn around a dangerous atmospheric deviation have gone haywire, and the earth has dropped into another ice age.
Individuals who survived wind up on a train that runs relentlessly, and the travelers live isolated, dependent on their economic well-being. The lower class's sharpness because of the cruel treatment drives them to wage war against the higher rank.
The film comprises some fantastic close-up scenes, unexpected revelations, and Chris Evans' acting, which is excellent to watch and be astonished. Watch Snowpiercer from here on Netflix.
Always Be My Maybe (2019)
IMDB – 6.8/10, Reviews
Sasha and Marcus are childhood friends and have always been close to each other. Everyone assumed that growing up, everything would be the same, and they would wind up together. But due to fallout, they stopped talking to each other and grew apart.
Fifteen years later, Sasha returns to her hometown to open up her first restaurant as a celebrity chef. Unexpectedly she runs into her old pal Marcus, who is still a happy-go-lucky musician and works for his dad.
The two feel awkward meeting each other, but the string of fate pulls them together. Will they be able to reminisce about the old times they spent with each other and maybe create some new bonds?
A happy feel movie with a great plot and even better acting binds the audience in a trance. Watch this movie here.
The Social Dilemma (2020)
IMDB – 7.7/10, Reviews
Set in the backdrop of silicon valley, 'The Social Dilemma' explores social media addiction's dark side. Riveting drama mixed with investigative documentary and honest opinions of whistleblowers from the tech world.
All of this is combined to present before us the predicament we are facing. The information we get from big tech companies is the bright side of the coin used to lure unsuspecting people. Once they get hooked, there's no turning back, as service providers hold the power to influence people, their behaviors, and even their thoughts.
A thought-provoking documentary that's a must-watch for students, politicians, and parents. Watch out our data is traded on the internet from here. One of the best eye-opening movies on Netflix that you can find in the documentary section.
Batman: The Killing Joke (2016)
IMDB – 6.4/10, Reviews
The Joker, popularly known as The Clown Prince of Crime, has escaped from police confinements and is hell-bent on attacking the Gordon family. With Batman following is his every move and tracking him down ferociously, Joker wants to prove one point before getting captured.
He wants to mirror his fall into darkness and hence show everyone what he strives for. Batman and Joker's relationship is displayed brilliantly in this cat and mouse chase to save Gordon city. Watch one of the best animated movies on Netflix here.
Dolemite is My Name (2019)
IMDB – 7.3/10, Reviews
Starring Eddie Murphy, the film captures Rudy Ray Moore's real-life, a legend in the real sense. Rudy was a pioneer in the field of comedy and rap, and he was revered worldwide. He proved all his enemies wrong when he alters ego, Dolemite, an obscene kung-fu fighting character who is hilarious and becomes a global phenomenon.
A beautiful portrayal of grit and how the loyal support of a few people can change your life. The movie is an inspiring piece that'll bring out your inner Dolemite. Watch how Dolemite rose to fame from here.
Total Recall (1990)
IMDB – 7.5/10, Reviews
We all have nightmares, but Douglas was different. He had recurring dreams about a mars mission going awry. In hopes of figuring out what his dream means, Douglas sets out to Rekall Inc., a place where customers can buy implanted memories.
During the memory implantation process, something goes wrong, and he remembers something he wasn't supposed to. Douglas realizes he is a secret agent and is fighting his arch-nemesis, Cohaagen, the evil Mars administrator.
The real plot begins now, so get ready for a rollercoaster ride as the film goes through massive ups and downs for a banging end. Watch one of the best movies on Netflix here.
Stardust (2007)
IMDB – 7.6/10, Reviews
Set in the 1800s in a fantasy realm where a breach in the world connects the human kingdom and a parallel world full of magic. Tristan, a village boy, hopes to become a man and prove his love ventures through the path to retrieve a fallen star.
But the star is no mass of rock; it's a maiden who possesses a mysterious power. Everyone wants her for different reasons; the witches wish her to make them young; the son's king wants her to make them a king.
Will Tristan go against the odds and be able to prove his love for the beloved? A compilation of a lot of beautiful moments and magical scenes that'll make your heart flutter. Watch Stardust from here.
Django Unchained (2012)
IMDB – 8.4/10, Reviews
A time when slavery was quite common, a bounty hunter who went by the name of Schultz. He was looking to buy a slave named Django as he could help him find a few men who had a large bounty on their head.
After Django caught the criminals, Schultz promised to find his wife if he stayed and became his partner. Together they figure out she works at a plantation farm under a ruthless owner. They now have to devise a plan as they can't just barge in and demand her back.
Directed by the legendary Tarantino, you can never expect what'll happen in the next scene, and that makes it especially enjoyable. Watch one of the best thrilling movies on Netflix here.
This was our list of best movies on Netflix for you to check out this weekend. You might also be interested to look into these lists: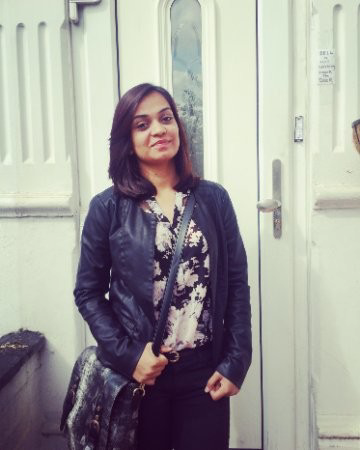 Jahnavi is a content writer who loves to binge-watch on Netflix, Disney+, and Prime in her free time. She loves to discuss plots, stories and characters – real and imaginary with anyone who enjoys it.