The biggest question that everyone has been facing this year –
How to pass the bloody time while I self-isolate myself!? Simple – watch the best Netflix shows we bring you in this list.
Watching the popular shit is so mainstream and probably won't even be matching your taste. Plus, you can always go about Marie Kondo-ing your place, but then again, we know that won't happen unless it's a blue moon 😉 😉. This is mainly why you have the chance to start scouring the World Wide Web or revisit that curated list of series to binge-watch as the year draws to a close (and hopefully the pandemic too!).
If you are bored to want to revisit your list, then we got some perfect binge-worthy best Netflix shows from all across the world. Whether you are in the mood for an intriguing psychological thriller or just to push the boundaries of your comfort zone, there's a little something for everyone on this list.
You might find your perfect match or just stumble onto something interesting with shows spanning a vast era of timelines, emotions, genres, and languages. Here is a list of the 15 best shows on Netflix that you can watch to help pass the time in your whimsical way during the COVID-19 isolation. Let the quaran-streaming begin!
Best Netflix Show to Binge-Watch While Quarantining
IMDb Rating: 8.5/10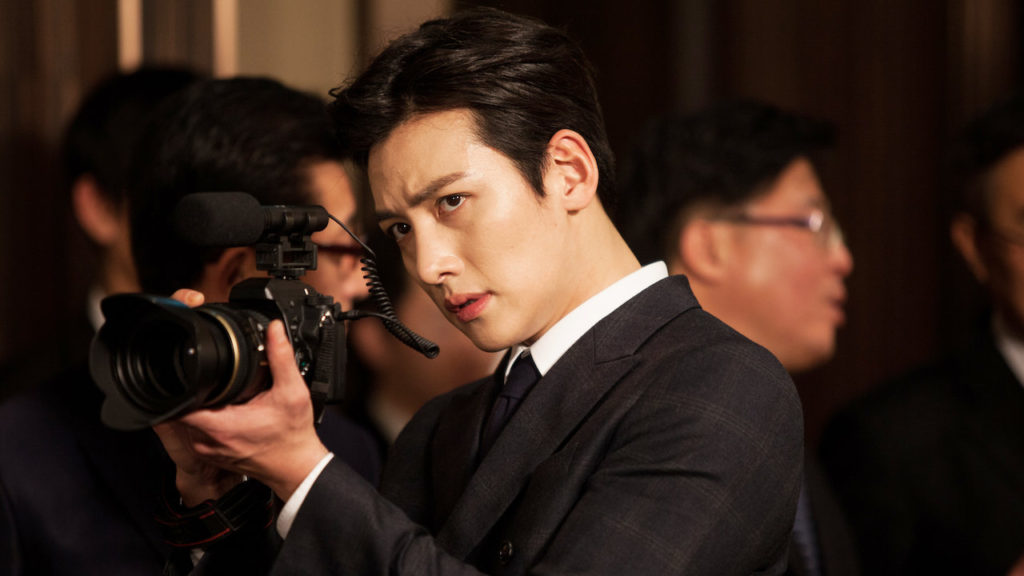 It's hard to define this show in one word. It ticks so many boxes with a little bit of everything: spy mystery, thrilling action, romance, drama, and even well-timed comedy.
The engaging plot focuses on Joong Ho (Ji Chang Wook), aka "Healer," the best night courier in town. On a covert assignment given by a mysterious hot-shot journalist Moon Ho (Yoo Ji Tae), Joong Ho's path crosses with a firm yet sassy young reporter, Young Shin (Park Min Young). Together they form a formidable team to uncover a decades-old incident and, in the process, try to break the vicious circle of politics and power by exposing the truth.
Cleverly orchestrated with almost no imperfections in the story with flawed yet relatable characters, this K-drama packs a punch with power-packed performances with great chemistry. Staged with an immensely immersive OST and exciting cliffhangers, this award-winning series makes it one of the best binge-worthy shows on Netflix. With a remarkably well-written and complex storyline, 'Healer' will keep you on your toes with its thrilling and well-executed twists and turns.
IMDb Rating: 8.1/10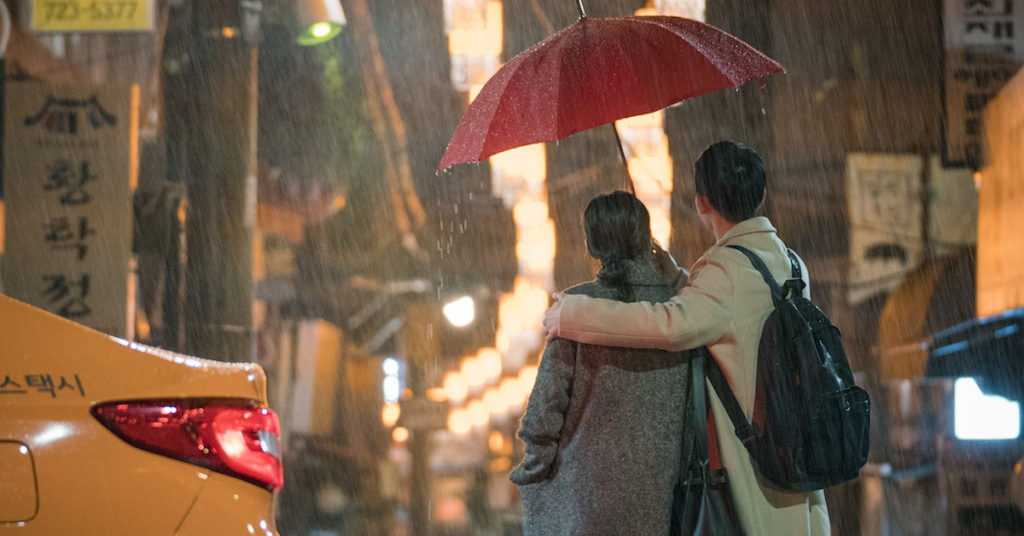 Way ahead of its time, this quiet and imploring award-winning K-drama is adorned with significant life lessons about love, family, friendship, and relationships. The story explores the life of Yoon Jin-ah (Son Ye Jin), a 30-year-old single woman, and how she grows amidst the challenges when she falls in love with a much younger Seo Joon-hee (Jung Hae-in).
Coupled with the right direction and great cinematography, it subtly tries to touch various taboos and workplace harassment topics. It's easy to get absorbed in the sentimental storytelling and easygoing romance between the leads, which might help you explore the virtues of being a romantic as well as a realist. Breaking free from its contemporaries, 'Something in the Rain' is a unique yet adorable romance-drama that will touch your heart and make you believe in the beauty of true love again.
IMDb Rating: 8.5/10
Turkey's first online drama has swept the Turkish OTT with its thrilling psychological story and its cast's stellar performances. It is based on a Turkish screenwriter, Berkun Oya's play- Bayrak- meaning Flag. This crime thriller revolves around various members of a seemingly ordinary Turkish family.
A highly decorated ex-policeman Cevdet (Bilginer), and his wife move to the outskirts of a small city near Istanbul to spend his retirement in peace. When their son delivers certain news to them, it becomes the life-altering moment in all of their lives.
Written and directed by award-winning director Seren Yüce, the show initially engulfs you with an elaborate mystery puzzle. The narrative alternates with the realities of the present and past, keeping the viewers continuously engaged as it goes down one path or another.
The pinnacle of this show is the depiction of perception and reality as unmistakably different things. It draws similarity from our daily lives as what we perceive to be the truth is often starkly opposite to the harsh reality. Supported by expressive background music, fast-paced episodes, and a riveting screenplay, 'Innocent' ends with a bang and leaving the doors open to more.
IMDb Rating: 8.5/10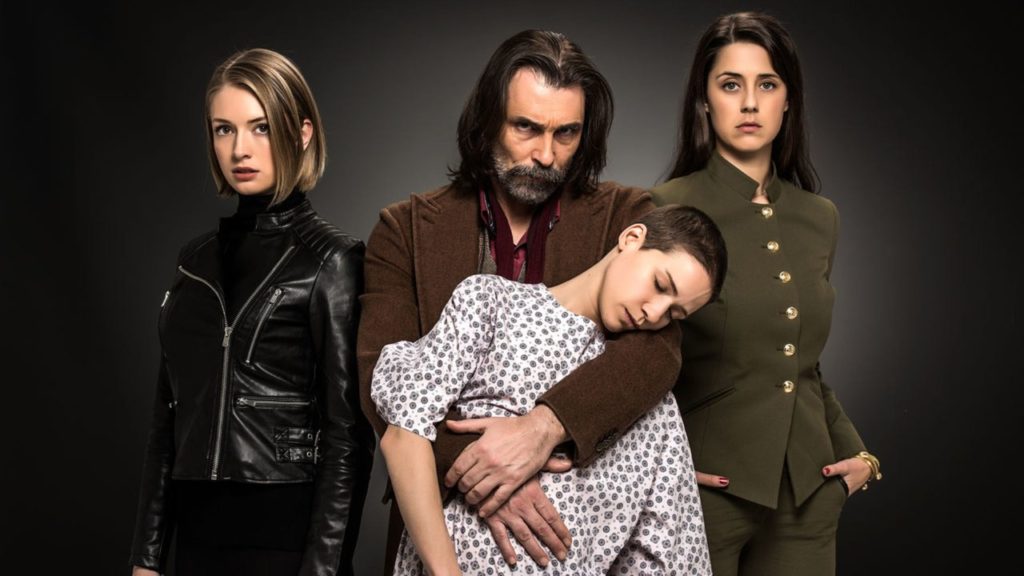 A Turkish variant of Jekyll and Hyde, '46 Yok Olan,' is here to satisfy your taste buds with a good measure of mystery, suspense, romance, all blended in nicely to culminate in a perfect psychological thriller series.
Positioned in Turkey, it pursues the story of a brilliant genetics scientist Murat Güney (Erdal Beşikçioğlu), who chances upon a life-altering discovery. His only goal in life is to bring back his sister Ezo (Ayca Eren), who is in a coma. In a stimulating turn of events, Murat lands in an unpredictable situation where he can't trust anyone anymore, including himself.
Concentrating on shining a dark mirror, the show's storyline and timing fall flawlessly in line with sci-fi cinematography progression. Plus, the talented and charismatic cast leaves no stone unturned to bring life this intense, complex, and layered story.
Backed by marvelous direction in lush venues and enchanting music, this unusual Turkish crime drama is slowly making its way as one of the most binge-worthy Netflix shows in Europe.
IMDb Rating: 7.7/10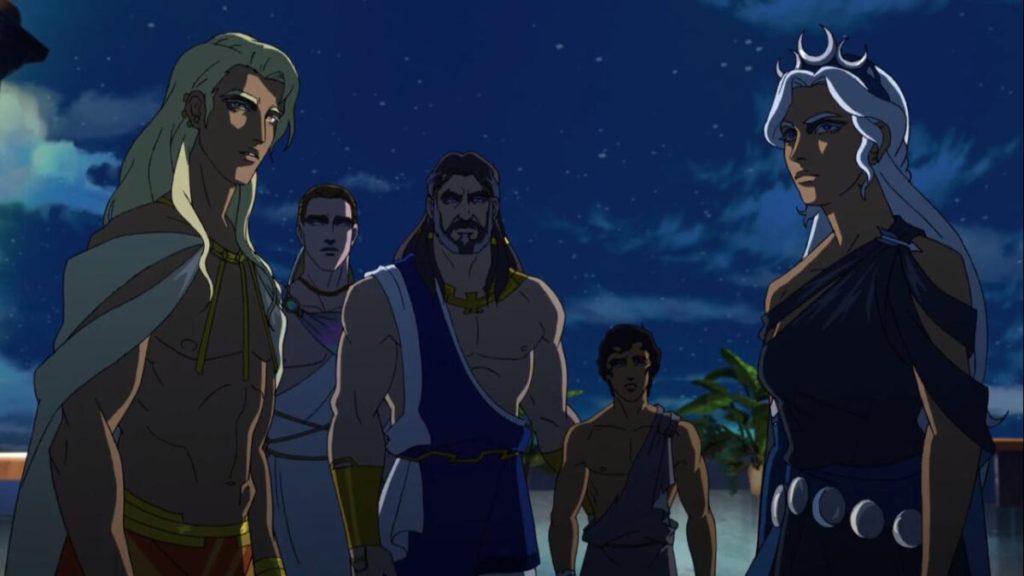 With so many people searching for good Anime worldwide, Netflix saw the right opportunity to enter the arena with a cool Netflix Original Anime. 'Blood of Zeus' is a novel take on a lost chapter in the Olympians' mythology, supremacy, and battles. It depicts the saga of a seemingly ordinary peasant, Heron, who discovers that he is a born warrior and Zeus's son. In a seemingly drastic turn of events, he must become ready to confront his past and take charge to change everyone's future.
Coming from the writers of the famed 'Death Note,' it is an intense yet stunning show that unleashes well-choreographed bloody violence and gore between gods, humans, and giants. One of the best show's highlights is the magnificent portrayal of ancient and mythical Greece through animation. Though you might get a deja-vu feeling while watching the plot, 'Blood of Zeus' hits the right notes with seasoned veterans voicing the characters, quick pace, and creative character depictions.
IMDb Rating: 7.5/10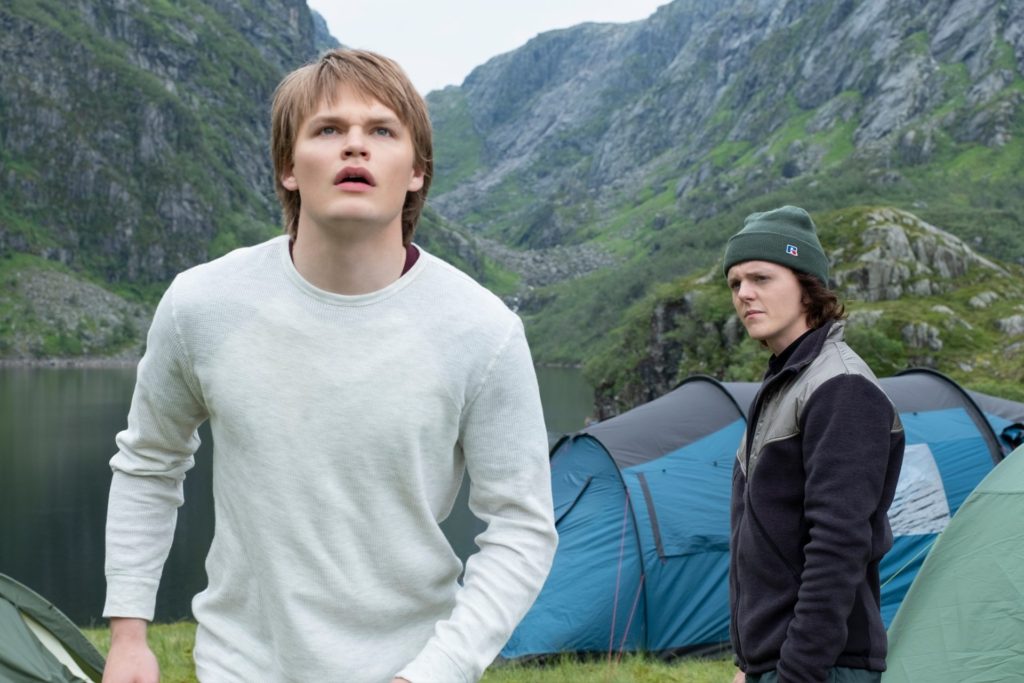 Bringing forward the concept of climate change with Norse mythology mixed in between, this Danish Netflix series is a definite addition to your must-watch list on Netflix.
Staged against Scandinavian fjords' beauty, the story starts with awkward and dyslexic teen Magne (David Stakston), who moves to Edda's fictional town with his family. He soon unearths that he has superhuman abilities resembling that of Thor and challenges the town's most powerful family, Jutuls, to right the wrongs done by them.
Ironically, this 'Ragnarok' has nothing to do with the popular Marvel movie. Instead, it is an engaging teen series leaning on a novel idea of discovering traditional myths, the present-day crisis of capitalism, and the environment with an exciting narrative. Using powerful imagery to its advantage, this fun series is perfect to binge-watch on Netflix in 2020 to get your dose of teen angst and contemporary pop.
IMDb Rating: 8.7/10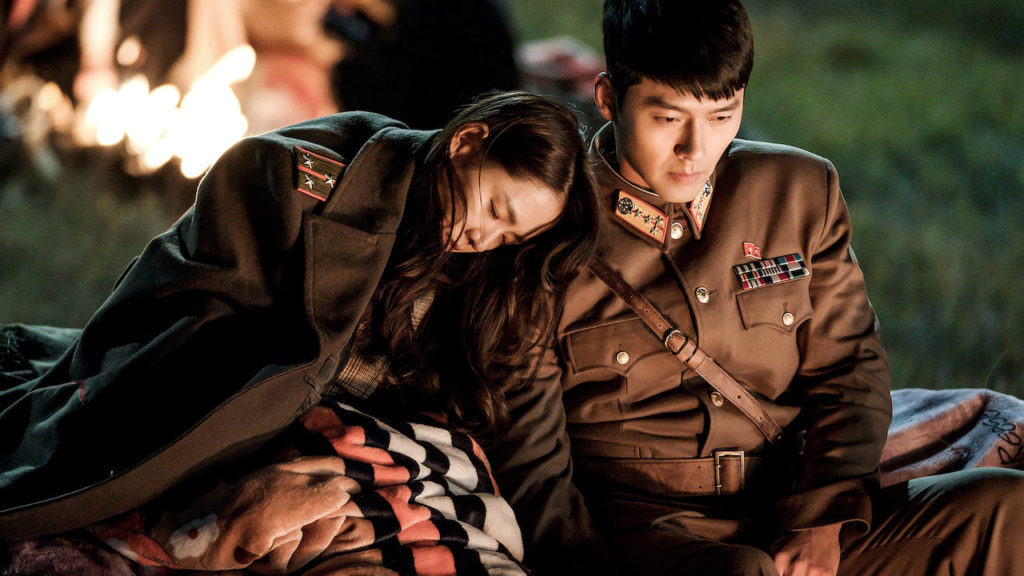 Positioned with breathtaking cinematography against scenic Switzerland, soothing OST, star-studded cast, and classy fashion trends, get ready to get on a roller coaster that will leave you shedding tears of sadness and amusement.
The story starts with Yoon Se-Ri (Son Ye-Jin), a wealthy heiress to a multi-billion conglomerate in South Korea. On a particular day, while paragliding, she gets caught up in an unexpected storm and crashes lands in North Korea. She is discovered and rescued by a North Korean army officer, Captain Ri Jung Hyuk (Hyun Bin), who helps her stay hidden with his fellow officers' assistance. As expected, they eventually fall in love, but at the same time, their lives are almost always in grave danger.
A favorite of South Korea's and one of the highest-rated K-drama in history, this show is commended for its realistic portrayal of life in North Korea. Interestingly, a real-life defector from North Korea was part of the show's writing team, which only tells us how good the show established a portrayal of the country.
This is the perfect show to binge-watch on Netflix with its unique yet entertaining storyline, lovable characters, dazzling romance, action, and comedy.
IMDb Rating: 8.3/10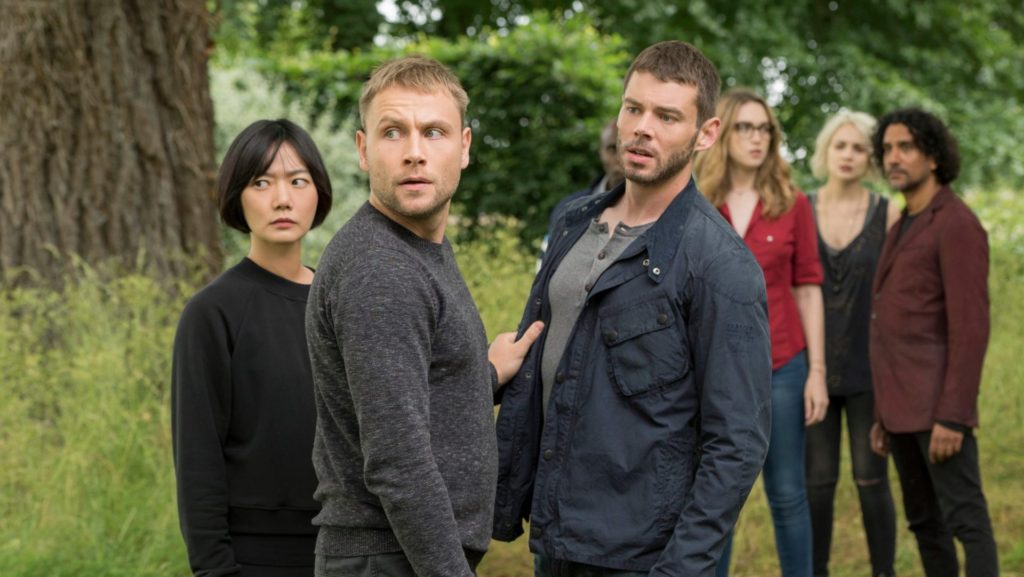 Revived from the dead, this sci-fi drama, written by the famed Wachowskis ( who also gave us the Matrix trilogy), is here to transport you to another reality.
In the wake of a distressing event, eight people in cities worldwide find out that they are emotionally and mentally linked to each other's consciousness. Besides communicating with each other via telepathy, they can also tap into each other's thoughts, use their skills, and feel the pain, sorrow, and even orgasm mutually.
With an intriguing plot, 'Sense8' immediately introduces us to its strange world. This show's scale is grand in every way, with diverse characters, and it touches upon various themes, including identity, race, gender, and sexuality.
Visually stunning; filmed in the world's most cinematic cities and exalting theme music, 'Sense8' is a treat for the senses. Praised for its portrayal of LGBT life ideas and equipped with one of the best and most original fight scenes, this show has to make it to the list of most entertaining Netflix shows of all time.
IMDb Rating: 7.9/10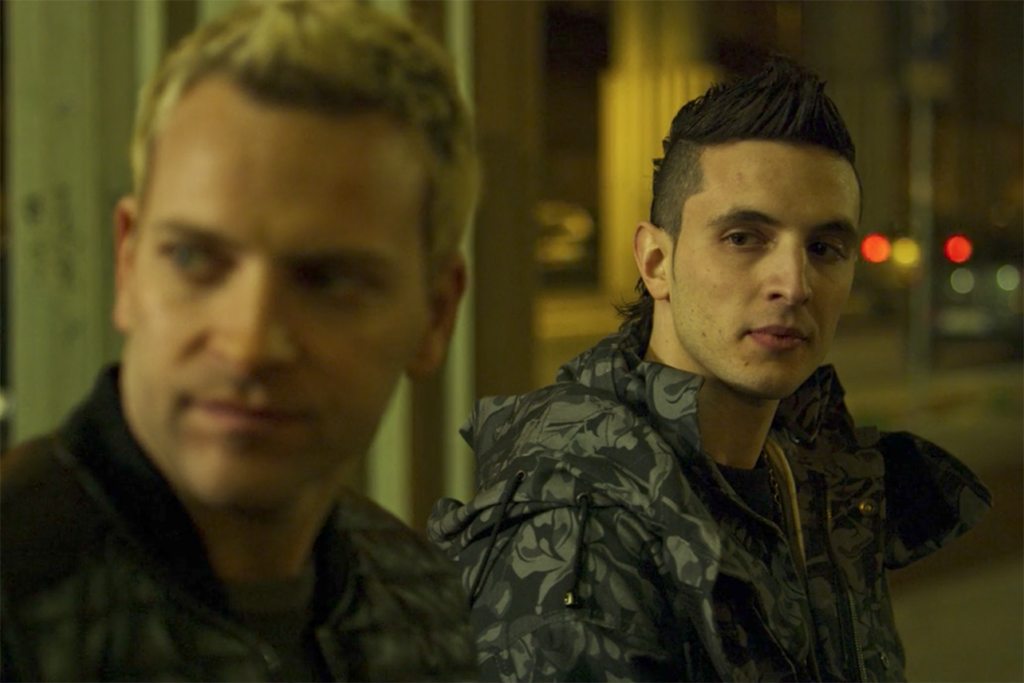 Netflix has been on a roll with diversification as 'Suburra: Blood on Rome,' an Italian answer to American crime thriller 'Narcos,' got released in 2017. Considered as the prequel to the 2015 film 'Suburra,' the series revolves around the events of the Mafia Capitale and their infiltration into the government of Rome to become the most powerful crime organization in the city.
Three young men, Aureliano Adami (Alessandro Borghi), Gabriele "Lele" Marchilli (Eduardo Valdarnini), and Alberto "Spadino" Anacleti (Giacomo Ferrara), all trying to cement their way in the dark underbelly of the underworld, come together for a single goal, and as fate would have it, form the Mafia Capitale. It draws inspiration from real-life events and dives deep into the power struggle and the corruption it causes amongst the ranks of the city's government and the seemingly respectable godmen.
With high stakes at play, the show is expeditious in its approach to storytelling. However, it does not lose sight of reflecting upon the various classes of people, diverse communities, and most importantly, the imperative role of women at all levels. Thanks to the keen eye to detail and the meticulously played action of immersive reality, Rome's scenic backdrop and other cities of Italy will leave you mesmerized by how a crime ring operation can be so stellar. One of the best Netflix shows so far is underrated, 'Suburra: Blood on Rome' is a total cracker of a series of our time.
IMDb Rating: 8.4/10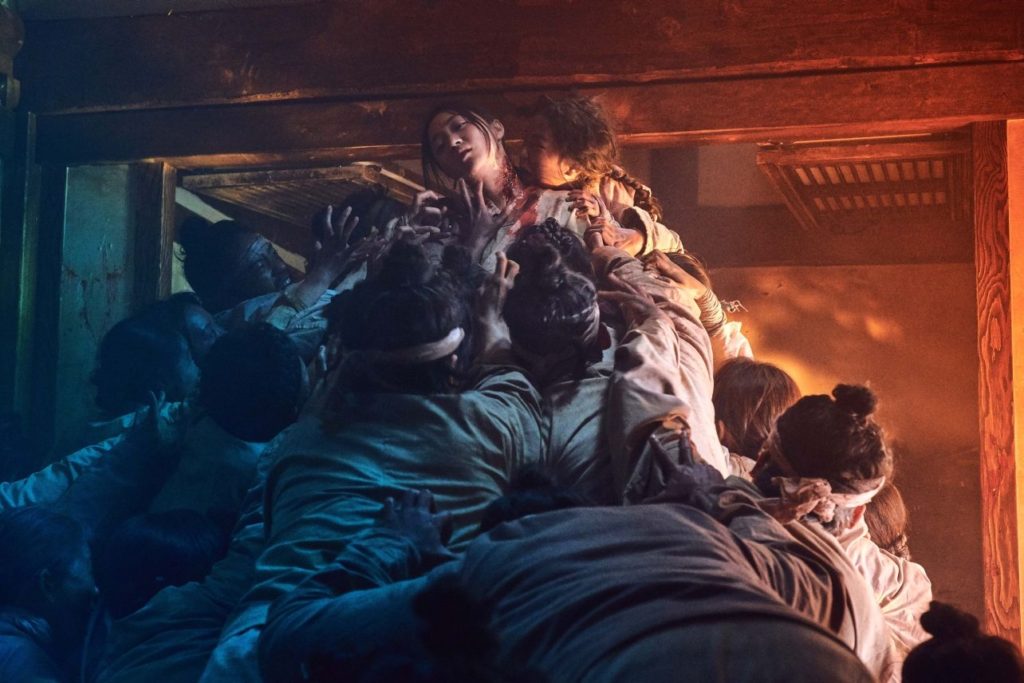 Netflix's first Original Korean series, 'Kingdom,' is larger than life production based on a webcomic series 'The Kingdom of the Gods,' written by award-winning director and writer Kim Eun-hee and two other authors.
With the Joseon era forming the backdrop of this historical fantasy thriller, it revolves around Crown Prince Lee Change (Ju Ji-Hoon), who staggers on a lethal political conspiracy amidst a peculiar and mysterious epidemic spreading in the country. The prince sets out on a mission to help his ailing people with the assistance of brilliant physician Seo-bi (Bae DooNa) and a gallant ex-army soldier Yeong-sin (Kim Sung-kyu).
Crafted with thoughtful details and wonderfully shot with fantastic cinematography, 'Kingdom' doesn't shy away from brutal decapitations and violence. The show's star is its remarkable and captivating story, which captures the all-encompassing view of society's systematic collapse. As the series unfolds, it gets more action-packed with each episode with plenty of well-timed twists and cliffhangers and leaves us asking for more!
P.S. Kingdom Season 2 started streaming on Netflix just recently.
IMDb Rating: 7.9/10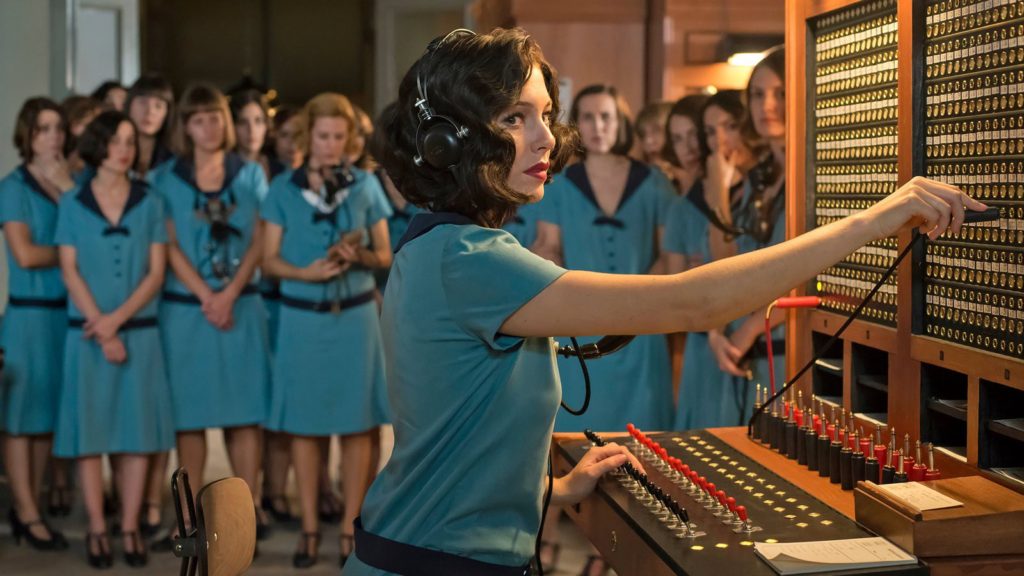 Touted to be the longest-running non-U.S. original series, Netflix's first Original Spanish period drama explores the lives of four women working as cable operators in Madrid's first telephone company. Set in the roaring 20s, it focuses around Alba (Blanca Suárez), a clever and witty woman who meets three other women; shy and naive Marga (Nadia de Santiago), a rebellious and wealthy Carlota (Ana Fernández), and a married Ángeles (Maggie Civantos). Alba struggles to come to terms with her feelings, all the while keeping the corrupt police officer at bay, keeping her job and friendships unharmed.
'Cable Girls' seamlessly merges the storylines of its four characters with a female-empowering narrative and realistic depiction of the period while breaking stereotypes. The cast's power-packed performances make the characters come to life on the screen, which is likable yet starkly different from each other, forming a symphonic complement. A perfect mix of romance, humor, and melodrama with a healthy dose of female liberation thrown in, 'Cable Girls' is simply one of the best shows on Netflix to try while feeling blue when isolated from the world.
All five seasons of 'Cable Girls' are currently streaming on Netflix.
IMDb Rating: 8.2/10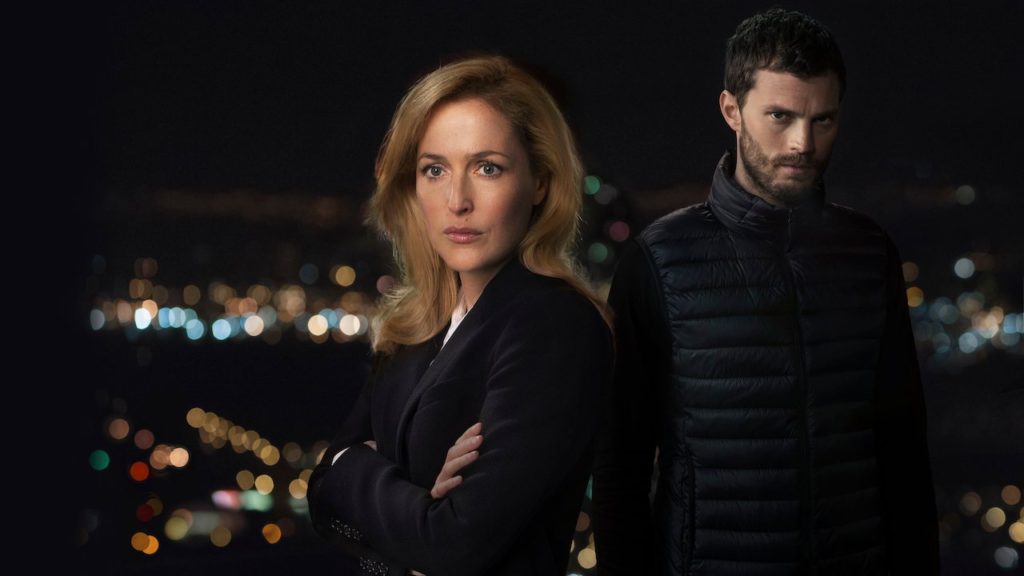 How can a binge-watching list be complete without including a psychological murder drama!! Based in Belfast, Ireland, 'The Fall' is focused on two contrasting characters, mysterious detective Stella Gibson (Gillian Anderson), who is brought in to uncover murders committed by a dark and twisted serial killer, Paul Spector (Jamie Dornan). In a seemingly deceptive game of cat and mouse, they both discover that they aren't that different after all.
As the series begins to unravel, it grows more brutal with its graphic visual imagery and acute sensory details. The show's pinnacle is accredited to how shockingly good it is at deconstructing misogyny and the stories we build around victimhood. 'The Fall' is an addictive, intense, and gripping 3-part crime thriller series that won't let you stick with just one episode at a time.
IMDb Rating: 8.8/10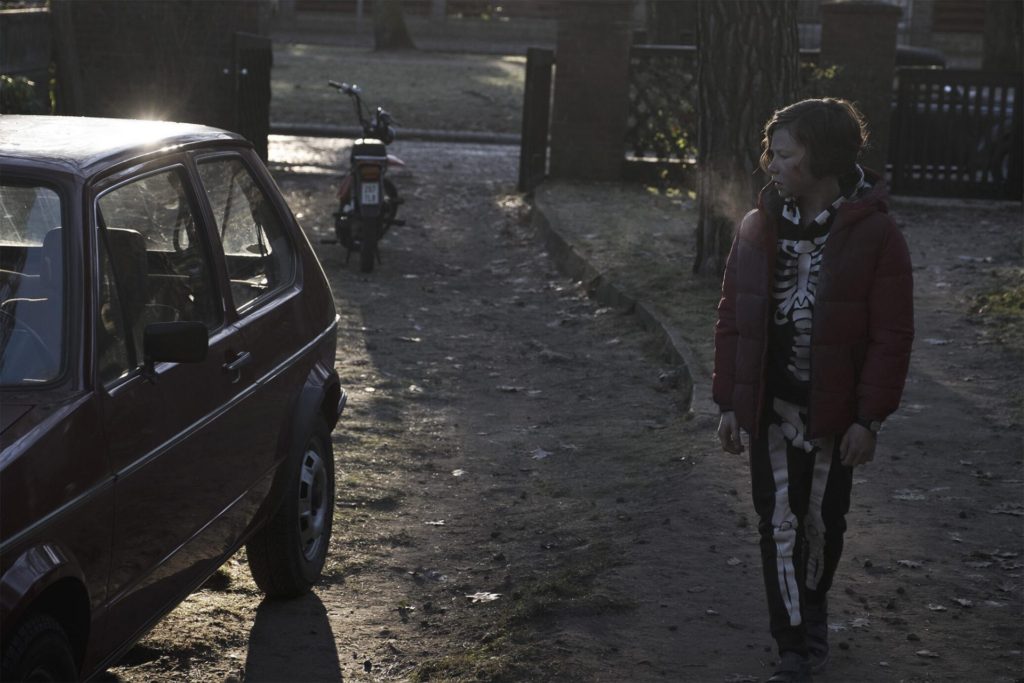 Opening new horizons for Netflix, 'Dark' is their first Original German series and has received a lot of critical acclaim for its storytelling, cast, music, and narrative complexity. At its core, 'Dark' is a sci-fi horror drama that fuses the concepts of time travel, responsibility, free will, and multigenerational trauma in one single plotline (complex indeed).
Thus show is focused on a fictional German town of Winden, following the consequences of a child's disappearance, and the primary characters are trying to find the truth behind that instance. As the facts unravel, four estranged families find themselves tied in a single cable of time travel that has spanned several generations. Following an overt yet covert approach to storytelling, the underlying message that 'Dark' tries to portray is whether the same mistakes that drove our ancestors to doom are the ones that have passed on to us.
Though the sheer depth of the show might get overwhelming, and you might find yourself needing flow-charts and infographics to understand family trees, the overall outline of the show still manages to remain gripping, engaging, and yet tragic. A perfect show for the scientifically curious part in all of us, 'Dark' is one of the best Netflix shows that will blow your socks off.
IMDb Rating: 7.8/10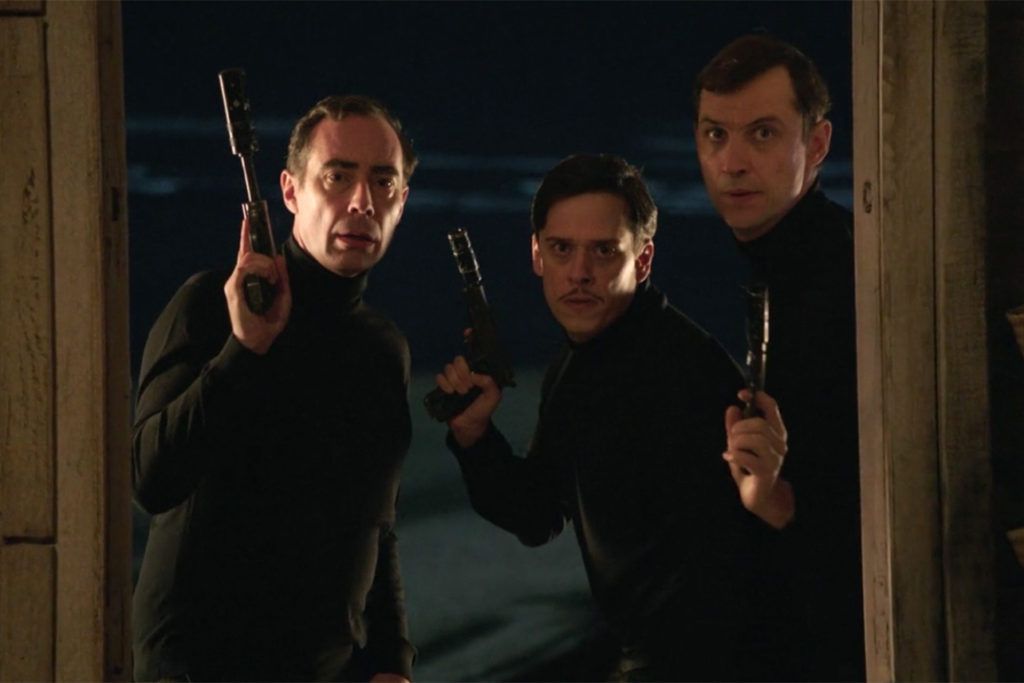 If you have ever enjoyed a spy drama with a comic element like 'Get Smart' or 'Johnny English,' then 'A Very Secret Service' will present a unique outlook to the genre. Set in the hippies' era of the '60s, it exudes a subtle yet slapstick comedy side from a French perspective.
With revolutions and changes forming the backdrop of the series, the spy world is working overtime to cope with the extra workload and stay on top of the espionage. Amidst this heap of pressure and tension, André Merlaux (Hugo Becker) is recruited to compass through the web of lies, divided loyalties, unspoken secrets, and a lot of paperwork.
As the story progresses, you come to realize that it's more than just a comedy spy drama. It is exceptionally enticing but not so nerve-wracking to put you on the edge of your seat. Despite being a slow burner, it uses French anecdotes to make its points quintessentially from time to time. If you have been looking for something to unwind and yet amaze yourself, this binge-worthy show on Netflix should be on your list.
IMDb Rating: 8.5/10
Fresh from the Star Wars saga's rage, 1982 saw the release of another intergalactic fantasy movie, 'The Dark Crystal,' that struck a chord with the people and inspired a cult following over the years. After 37 years, the Henson Company collaborated with Netflix to introduce a prequel series to the original movie, making this the former's most ambitious project.
The show follows the journey of a groundbreaking rebellion consisting of three Gelflings, named Rian, Brea, and Deet, on the planet of Thra. Upon discovering a life-threatening and horrifying secret about their leaders, they set about to unite the clans of the Gelflings and save their world from the Darkening.
Helmed by Louis Leterrier of 'Now You See Me' and 'Clash of the Titans' fame, the series stands out from the crowd in this regard as it uses puppets instead of CGI. And despite using a more crude way of cinematography utilizing puppets, the final result is mind-blowing. It is not a jumped-up puppet show; instead, a well thought out extraterrestrial beings.
Taking its screenplay to new heights, its star-studded cast ranges from Mark Hamill to Helena Bonham Carter, Natalie Dormer, and a whole lot more (quite literally), who have performed flawlessly. In a tumultuous yet refined and creative way, you will find yourself slipping into the world of the Thra and yet see its underlying message appealing to you. This show thus joins the ranks of the binge-worthy shows on Netflix today.
Liked this list? Check out these lists too: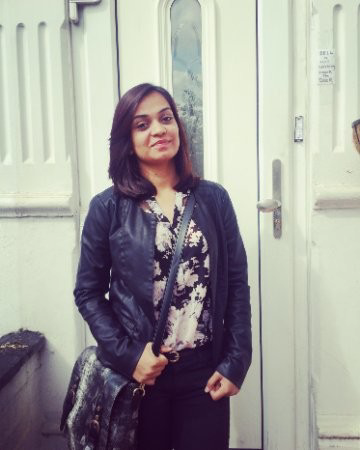 Jahnavi is a content writer who loves to binge-watch on Netflix, Disney+, and Prime in her free time. She loves to discuss plots, stories and characters – real and imaginary with anyone who enjoys it.