Films with picturesque locations and breathtaking landscapes have a profound effect on us. They tend to inspire and call out the explorer within us. There are days when you want to pack your bag and go out in the wilderness. But often, people don't have the motivation to take on an arduous journey. It's when the best travel movies give inspiration to such people. The audience many a time has the urge to see the location with his/her eye than on screen.
To inspire your inner wanderlust, we have compiled a list of 19 movies about travel that maybe might help you journey to your favorite places when the pandemic dies down. Check it out.
Best Travel Movies So Far in 2021
In Bruges (2008)
IMDB – 7.9/10, Reviews
Starring Colin Farrell and Brendan Gleeson, 'In Bruges' is a comedy film where these two play the role of hitmen named Ray and Ken. The London-based hitmen are told to go underground in Bruges by their boss, Harry Waters.
This measure was taken in response to their recent fiasco where one innocent bystander died. While awaiting further instructions from Harry, Ken decides to take a look around the majestic medieval city.
He admires the various sights and finds a new appreciation for life. While on the other hand, Ray is filled with grief as his first job led to the death of an innocent man. However, things take a different turn when he meets Chloe, a film crew member.
One sudden day, Harry contacts them with a job for Ken, who wants to step away from the life of crime. Ray suspects Ken won't be able to do it alone, given his present state of mind. They both now await the arrival of their angry boss to take the business into his hand.
One of the best travel movies that offer an immersive cinematic experience to take you to the fabled fairyland.
Roman Holiday (1953)
The classic romantic film revolves around the life of Joe Bradley. A reporter for American News Service in Rome, a job that bores him to death as he wants to work on real news. Joe is on the verge of getting fired after being caught in a lie by his boss.
Not only was he late to report for work, but he also missed the appointment with HRH Princess Ann. She is on a goodwill trip to Europe, and Rome was her first stop.
Things take an unexpected turn when the Princess calls off all her official meetings due to an illness. But as far as Joe is concerned, Ann is the girl he rescued last night from getting arrested, and she is still sleeping in his studio apartment.
Unbeknownst to him, Ann was under the effects of sedatives to calm her anxiety attack and ran away from her home as she hated it there. After learning everything, Joe agrees to help her escape from all the hustle, and they begin exploring Rome in the best way possible.
Their time together brings them close, and they eventually fall in love. A great romantic film with elements of humor and great cinematic shots. It's one of the best movies to watch while traveling.
Under The Tuscan Sun (2003)
IMDB – 6.8/10, Reviews
The story revolves around Frances Mayes, an author and literature professor based out of San Francisco. Currently, she is struggling with her new book, and her perfectly stable life gets crushed in pieces as her husband files for divorce.
He is in love with another woman and wants to marry her. Frances's problems don't stop there as her husband even wants alimony despite knowing she's struggling financially. After a long and tiring day, a defeated Frances accepts the offer from her friend Patti.
The offer was a tour of Tuscany, Italy, for which Patti had bought tickets before finding out she's pregnant. The vacation was a perfect way to escape from all that she had been dealing with.
While in Tuscany, she fell in love with the place, its architecture, and its people. Knowing that she has a lot of emotional baggage to return to San Francisco, Frances impulsively buys a villa in Tuscany and decides to settle down there.
A delightful movie with a beautiful underlying message about love and exploring new places.
Amelie (2001)
IMDB – 8.3/10, Reviews
The movie follows the protagonist, Amelie, a young girl who wasn't able to enjoy her childhood. Her father was concerned about a heart defect problem which ultimately turned out to be nothing.
Due to her father's concern, Amelie hardly has a chance to interact with the outside world. The suppression causes her to form her mystical world and dream about love and beauty. Later on, she grows up and moves to Paris as a waitress.
By a chance encounter, she stumbles upon a hidden treasure in her apartment which belonged to the former occupant. She decides to return the box to its rightful owner. Upon seeing his reaction, Amelie was overflowed with joy and decided to help such people who surround her.
After going through many escapades while helping others, Amelie realizes that she disregards her life and feelings.
The movie shows Paris in a different light filled with cobbled streets and poets. One of the favorite travel movies that will make you fall in love with the unknown world.
The Beach (2000)
IMDB – 6.7/10, Reviews
It is a fantastic movie solely responsible for boosting tourism for Phuket Island and Koh Phi Phi, making them one of the most visited destinations. Starring Leonardo Di Caprio, the movie centers around a young traveler named Richard.
Richard has a nicotine addiction and loves video games in particular, along with Vietnam War movies. As an avid pop-culture buff, he believes in magical things. While in Bangkok, Richard comes across a strange map left behind by his crackhead neighbor who committed suicide.
The map points out a secluded island rumored to be a paradise where lucky people have settled.
The movie will inspire a few souls out there who want to go on a quest to an unknown location.
The Best Exotic Marigold Hotel (2011)
IMDB – 7.2/10, Reviews
Seven elderly couples from Britain get mystified with an online ad. For several reasons, they all respond to the ad and book tickets for Jaipur, India. Upon arriving, they get welcomed into a run-down hotel by an overly optimistic host.
Every individual here has a different reason for traveling to India and starting with Evelyn Greenslade, who recently was widowed and wanted a low-cost getaway. Graham Dashwood has come looking for love, Douglas Ainslie and Jean Ainslie lost their pension money in a terrible investment. Muriel Donnelly has to get a hip replacement surgery and is scouring cheaper options.
Madge Hardcastle wants to marry a rich guy, and last, but not least, Norman Cousins is on his quest to find beautiful girls. Everyone experiences India through a different lens. While some fall in love, some are driven to bitterness.
'The Exotic Marigold Hotel' is one of the finest British movies that stays with you till the end. One of the best movies about travel that takes you on an exotic adventure.
The Fellowship of the Ring (2001)
IMDB – 8.8/10, Reviews
'The Fellowship of the Ring' is an award-winning film, shot in New Zealand and is sure to leave you awestruck with the cinematic shots. The plot revolves around an ancient ring that's been lost for thousands of years. Through a strange twist of fate, the ring ends up in the hand of a young hobbit named Frodo.
Gandalf, the magician, realizes the ring is the one made for the Dark Lord Sauron. It holds immense power and needs to be destroyed before Sauron becomes one with the ring again. Frodo must now undertake an epic quest to the cracks of doom to destroy the ring once and for all.
He and his merry band of friends, Gandalf, Legolas, Gimli, Aragorn, Boromir, Merry, Pippin, and Samwise, set out together into the unknown world. They traverse through mountains, rivers, snow, plains, darkness and face unimaginable dangers along the way. Will they succeed in stopping the Dark Lord Sauron from resurrecting?
The film showcases New Zealand in such a beautiful way that you will find yourself packing your bags to go on your epic adventure. Watch it on Prime Video with your subscription from here.
Before Sunrise (1995)
IMDB – 8.1/10, Reviews
'Before Sunrise' is about two strangers falling in love with each other over a single day only to be separated the very next. The story is about Jese, a tourist from America, and Celine, a French student who comes across by chance on the train going to Vienna from Budapest.
Their short interaction on the train led them to realize that they are developing a connection. Jese doesn't want to let go of this opportunity and asks Celine to spend the next day together in Vienna.
Impulsively, she agrees, and they embark on a tour of Vienna, walking down cobblestone paths, passing by beautiful works of architecture. They spend the day together and form a deeper bond, but every story doesn't have a happy ending.
Jese has to fly back in the morning. What will happen to these individuals who made such an intimate connection over a short span only for it to end hopelessly?
Zindagi na Milegi Dobara (2011)
IMDB – 8.2/10, Reviews
Three lifelong friends decide to go on a fantasy vacation that changes their lives forever. The plan sprung up because Kabir gets engaged to Natasha and wants to have an epic bachelor party in Spain.
Together with Imraan and Arjun, they decide to go on the trip that was meant to happen four years ago. The boys set off on an incredible road trip throughout Spain, where each person gets to choose one adventure sport, and the rest have to do it too.
A refreshing movie that delves into family, friendship, and love with a flair for comedy.
The Secret Life of Walter Mitty (2013)
IMDB – 7.3/10, Reviews
The movie is solely responsible for boosting Iceland as a tourist location through the charts. Walter Mitty has been working the same job for the past 16 years, and his life has become tedious.
He is the manager of Life magazine and is responsible for the negative assets sector. Walter is a daydreamer and escapes into his world of fantasy whenever he gets bored. Moreover, he has fallen head over heels for Cheryl Melhoff, a recently hired employee. Though he is too shy to ask her out in person, Walter tries to contact her via online dating.
The company is preparing to unveil its last printed series, and Ted Hendricks, the loathsome manager of this transition, is planning a downsize of massive proportions. Walter was the point of contact for the mysterious photographer who sends them the negatives of photos to print.
However, the negatives go missing, and with no way of contacting the photographer, Walter sets out to find the man himself.
Call Me By Your Name (2017)
IMDB – 7.9/10, Reviews
Based on the novel by Andre Aciman, this movie is an ethereal piece of art that tells a sensual tale of love at first sight. Directed by Luca Guadagnino, the plot begins in the backdrop of Italy in the year 1983.
Elio Perlman, our protagonist, lives in northern Italy and is a precarious young lad. He spends his days mostly indoors, playing and transcribing classical music in his parent's 17th-century villa. Elio likes his friend Marzia and flirts with her now and then.
He enjoys a close relationship with his parents, with his father being a Greco-Roman professor and his mother being a translator. Born with intellectual gifts, his parents think he is a full-fledged adult at 17-years-old.
However, when Oliver, an undergrad, moves in to work with his father, Elio realizes he is still innocent and has to learn a lot about life. It is a touching story that makes its audience fall in love as we follow the protagonist in a dreamy Italy.
The Prince Of Egypt (1998)
IMDB – 7.1/10, Reviews
Though it's an animated film, the movie has done something that no others have been able to. 'The Prince of Egypt' shows us what ancient Egypt would have looked like thousands of years ago in all its splendor.
The plot follows two brothers, Ramses II and Moses, and tells their extraordinary tale to adulthood. Among these two, one was conceived by the king and had royal blood flowing in his veins. While the other was an orphan, born on the streets with a destiny to fulfill.
Growing up, the brothers became best of friends and shared a good-natured rivalry. However, their paths set them apart, with one being the ruler of the greatest civilization on Earth and the second chosen by the people to become their leader.
The fate of the world depends on their final confrontation. A beautifully animated film that will make you wish you had the ability to time travel and live in fantastic ancient Egypt.
Eat, Pray, Love (2010)
IMDB – 5.8/10, Reviews
'Eat, Pray, Love' ever since it was released, has inspired millions to undertake a journey and undertake a journey of self-discovery. The plot follows Liz Gilberts, played by Julia Roberts. Liz is a successful woman and has everything that a modern woman dreams of.
However, even after having everything, she feels lost and wants to search for her true purpose in life. Now divorced, Liz stands at the crossroads while making one of the most important decisions in her life.
She finally steps out of her comfort zone and risks everything while taking an inspirational journey of self-discovery. She first visits Italy to enjoy the true pleasures of food; the next stop was India, where Liz was amazed by the power of prayer. Finally, she goes to Bali to witness the true power of love and find inner balance in life.
A treat for your senses as you follow Liz in her extraordinary journey of figuring out what she wants.
Seven Years In Tibet (1997)
IMDB – 7.1/10, Reviews
The film showcases how a single journey can have such a profound effect on people's lives. Starring Brad Pitt, the plot follows the true story of Heinrich Harrer, an Austrian climber who goes on a quest. Heinrich wants to add glory to his country after the death of 11 climbers and improve the Austrian morale.
He set out to climb the Nanga Parbat in India occupied by the British at that time. An egoist and a loner, he leaves his pregnant wife behind to undergo this arduous task. Heinrich has trouble getting along with his crew members. However, he is forced to bend his ego after they get stuck in a storm.
During their trip, WWII breaks out, and they get arrested. Now lodged in Dehra Dun's P.O.W Camp, Heinrich attempts to break down but fails. In a last-ditch attempt, he runs aways successfully together with Peter Aufschnaiter.
They end up in front of the holy city, Lhasa, a place banned for foreigners. However, they are given shelter and food to help them recover. Peter ends up marrying a girl over there while Heinrich becomes friends with the Dalai Lama.
Tracks (2013)
IMDB – 7.2/10, Reviews
Based on the real-life story of Robyn Davidson, an Australian woman. In 1997, she started her journey from Alice Springs and undertook an astonishing 2,700 kilometers. A trip that no one thought was possible; however, it ended up changing her life.
During her trek, she endured the harsh conditions of the desert in Western Australia to reach her goal, the ocean. Robyn had the companionship of her loyal dog and four camels throughout the trip with no other human being besides her.
With no other purpose, she finds herself on a beautiful journey of self-discovery. The developing calm and vacancy of the vast outback transform her excursion into an encounter that encompasses an illusory and profound atmosphere. Through everything, her determination to achieve her objective while holding her sense of self-discovery develops further.
The Motorcycle Diaries (2004)
IMDB – 7.8/10, Reviews
An awe-inspiring story of the revolutionary Che Guevara and his friend Alberto Granado. In 1952, a 23-year-old Che was on the verge of graduating from college when his friend informed him about the motorcycle road trip.
Upon hearing about this dreamlike journey, Che decides to postpone his graduation and goes along with Alberto. Together they set out for an epic 8000 km long trip from Buenos Aires to throughout South America.
They plan to witness everything the continent offers and find more about things that they usually read in books. But before he changes the world, the world changes him—a breathtaking tale of political injustices in his country that led him to become a commander.
Dil Chahta Hai (2001)
IMDB – 8.1/10, Reviews
Starring Aamir Khan, Saif Ali Khan, and Akshaye Khanna, 'Dil Chahta Hai' has inspired countless to trip with their close ones. Siddharth, Sameer, and Akash have been life-long friends and seem pretty inseparable.
Despite being the best of friends, their personalities are not compatible. This crack widens even more when Siddharth falls in love with an older divorced woman who's alcohol dependent. The incidents make them part ways with each other.
Years later, the three are united again, this time each one being more mature and understanding. The other two have also fallen in love with girls around their age, but will they accept Siddharth's love for Tara or dismiss it again. A summer that changes their lives forever.
The movie has everything, from soulful moments to macho ones making it especially enjoyable.
Life of Pi (2012)
IMDB – 7.9/10, Reviews
The plot follows a writer interested in the story of Pi Patel and wants to write a book about him, so he asks him about his life story. Pi begins his journey in Pondicherry, India, where he was born and spent a significant amount of his childhood. His family was the proud owner of a zoo; however, they were suffering in maintaining the animals. Their problems grew even more significant when the municipality withdrew its support citing no funds are available.
Due to this unprecedented problem, the Zoo had to be shut down. Pi's family had to make one of the most difficult decisions in their lives. Do they sell their animals like a family to them and shift to Canada for a better life or try to run the Zoo themselves. They decide it would be better to sell them. Together they get on board a cargo ship to make their journey to Canada.
As a sailor would tell you, the seas are pretty unpredictable. Out of nowhere, a storm brews up and shipwrecks them. Pi survives the tragedy and gets on a lifeboat along with a few animals.
Pi must find a way to survive this ordeal while being surrounded by hungry animals. A phenomenal film that takes the audience on a journey of self-discovery. Watch it on Disney+ Hotstar from this link.
Find the Best with Movies2Binge
So these were the best travel movies so far from our end. Do you think you know which one always inspires you to want to travel? Let us know in the comments below and we'll surely watch it to add to this list!
Meanwhile, check out other lists from us: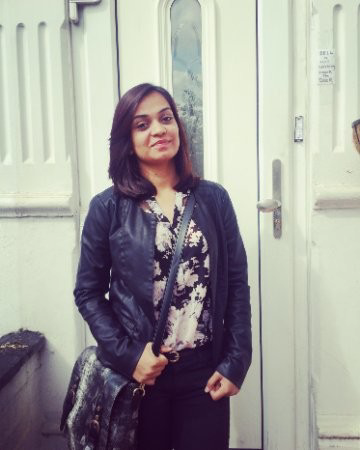 Jahnavi is a content writer who loves to binge-watch on Netflix, Disney+, and Prime in her free time. She loves to discuss plots, stories and characters – real and imaginary with anyone who enjoys it.