As the time does not seem to pass over the lockdown woes, it feels like a century ago since we went to a movie theatre to catch a chick flick or any movies, for that matter. However, with that gate closing, another door has opened up for you to catch up with your favorite chick flicks on Netflix.
To rekindle those naughty and peppy feelings inside you, chick flicks are a great pastime if you don't want to brainstorm on understanding the plot twists and just want to unwind after a long and tiring work week. So, from the minds of the directors, through the cloud of Netflix to the idiot box in your living room, here are the 13 best chick flicks on Netflix (Hey, that rhymes!) to watch this holiday season.
Top Chick Flicks on Netflix for Christmas
IMDb Rating: 7/10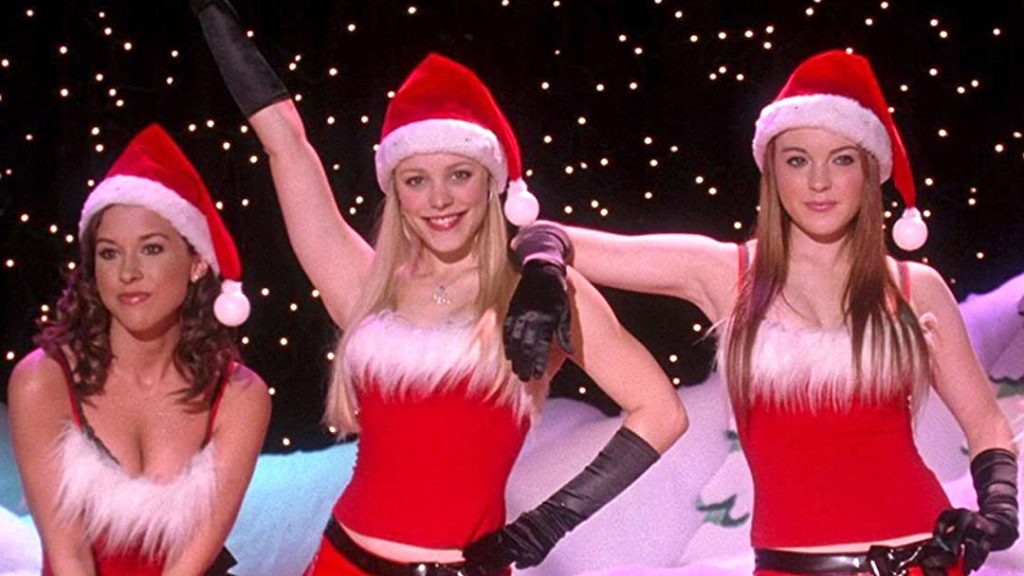 One of the best chick flicks of all time; no list would be complete without mentioning this smart and funny movie on the list. Based on Rosalind Wiseman's book, Queen Bees and Wannabes, the movie starts with Cady Heron (Lindsay Lohan) joining a public high school in Illinois, Chicago, after homeschooled in Africa for most of her life.
She befriends outcasts Janis (Lizzy Caplan) and Damian (Daniel Franzese) as well as the most popular group known as the Plastics (Amanda Seyfried & Lacey Chabert), headed by Regina (Rachel McAdams). When Cady sets her heart on Aaron (Jonathan Bennett), Regina's ex, what starts is a frenzy of emotions, feelings, and teen angst.
In a screenplay by multiple award-winning actors and writer Tina Fey, the movie conveys a vital message in a comical and sociological way about how our thoughts and emotions can affect the people around us. Paying an ode to friendship, loyalty, and being true to yourself, 'Mean Girls' is genuinely one of the best chick flicks on Netflix.
IMDb Rating: 7.3/10
Bringing Shakespeare's 'The Taming of the Shrew' to life in the 21st century, '10 Things I Hate About You' is as fresh right now as it was 20 years ago and hence becomes one of the best chick flicks on Netflix today.
The movie follows the story of two sisters in a Washington high school, Kat (Julia Stiles) and Bianca (Larissa Oleynik), whose paranoid father Walter (Larry Miller) declares that Kat must date before Bianca. Kat being the recluse she is finds this to be difficult as she alienates everyone around her and has a starkly opposite personality to Bianca, who is famous, pretty, and the life of the party.
Enter Cameron (Joseph Gordon-Levitt), a new student at the high school, learns about Bianca's predicament and hatches a scheme to find a guy that can connect with Kat. His choice is Patrick (Heath Ledger), resident "bad boy" of the school with strong opinions of his own. From then on, the plot gets more and more twisted, and deceptions start to unravel.
A blockbuster hit, this high school rom-com has its share of hilarious and romantic moments. With witty storytelling and quirky yet relatable dialogues, it is a distinct outlook to the segment. With hardly any flaws, '10 Things I Hate About You' easily tops the list of the best chick flicks you can catch with your partner, your bestie, or even alone!
IMDb Rating: 6.8/10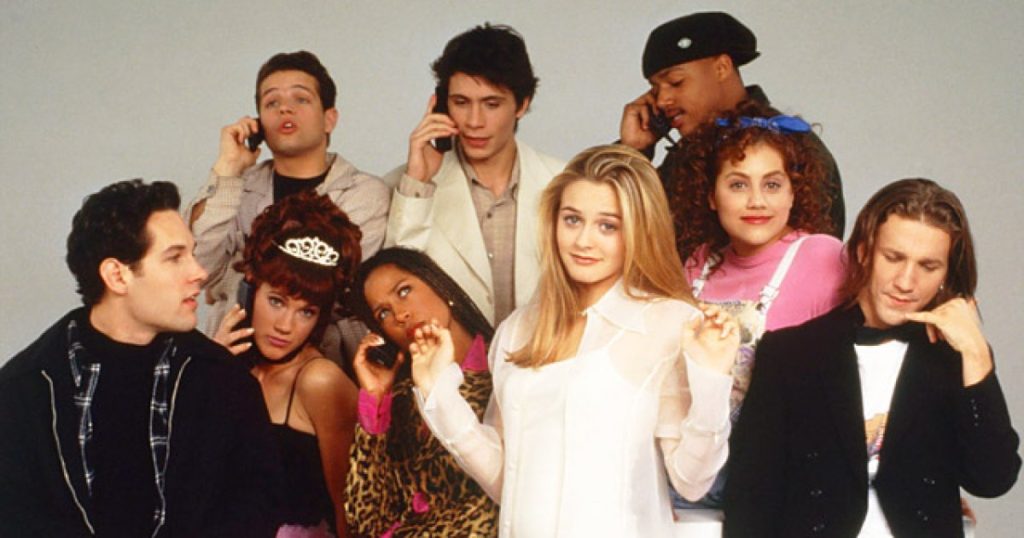 Loosely based on Jane Austen's novel, Emma, 'Clueless' follows the life of a rich, glamourous, and socially successful student Cher (Alicia Silverstone), who is at the top of the ladder in her swanky high school in Beverly Hills, California. Treating the clumsy and clueless new student, Tai (Brittany Murphy), she decides to give her a makeover and put her matchmaking skills to use for Tai as her project.
However, when Tai becomes more popular than Cher, things start to untangle for her, and she learns about caring for others, going through pain, and love with the help of her disapproving ex-stepbrother (Paul Rudd).
With a star-studded cast, the movie capitalizes on a witty script and fun performances. What helps set it apart from the rest is that 'Clueless' is not a mainstream teen rom-com, with the central plot mainly focused on matchmaking—highly recommended on the days when you want to put your feet up the couch and laugh your heart out!
IMDb Rating: 7.1/10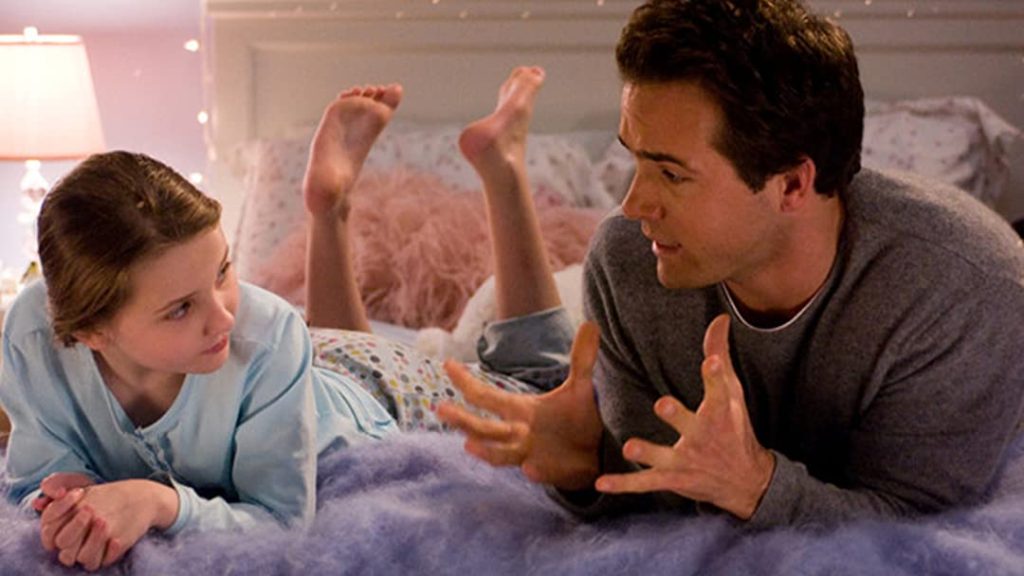 Set in New York, this witty romantic comedy revolves around Will Hayes (Ryan Reynolds), a political consultant who is undergoing divorce proceedings with his wife. Maya (Abigail Breslin), his daughter, persuades her father one day to share his life's earlier dating experiences and how he met with her mother.
He recounts his life experiences and his romantic history of three different women, amongst which one of them has been her mom. However, Will shares only his side of the story with made-up names to keep his daughter from guessing which experience was with her mother.
The mystery element keeps the movie from becoming a typical run of the mill, romantic film. With a poignant soundtrack and wonderfully developed characters backed by power-packed performances from leads, 'Definitely, Maybe' offers a refreshing take on the variability between physical attraction, emotional compatibility, and romantic love.
IMDb Rating: 6.5/10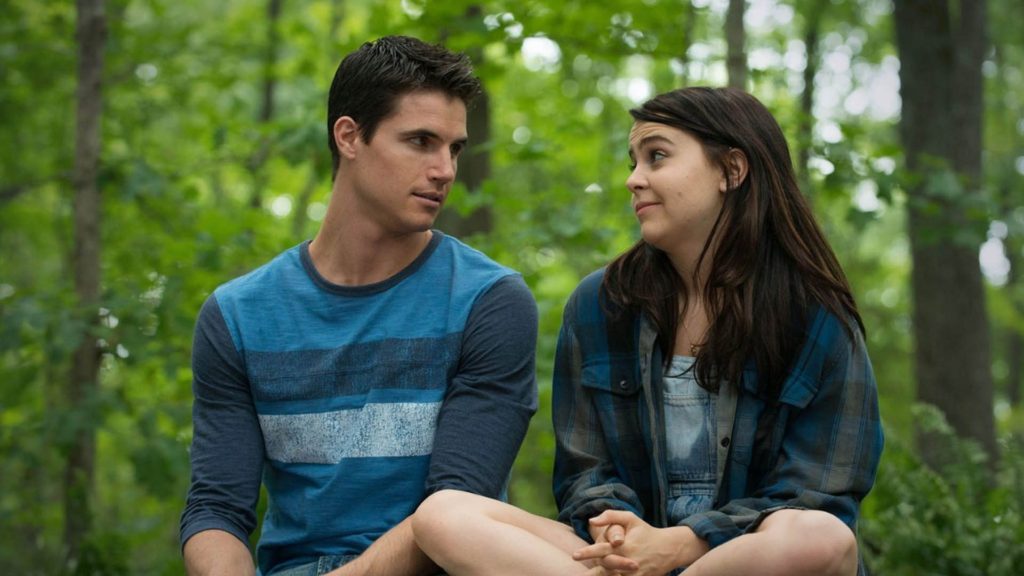 Based on Kody Keplinger's novel of the same name, the movie is positioned in Georgia. Bianca's (Mae Whitman) content and happy bubble bursts when her attractive neighbor, Wes (Robbie Amell), outrightly tells her that she is the DUFF (Designated Ugly Fat Friend) to her beautiful group of friends. Consequently, an identity crisis is born, and Bianca tries to re-invent herself to break this image amidst all the trouble caused by the school's 'IT' girl Madison (Bella Thorne).
'The DUFF' leverages social media usage and subtly brings to light the issues it causes for the protagonist (which also very much happens in real life with all the high schoolers today). Moreover, since magical makeovers don't happen; Bianca instead focuses on becoming confident with who she is rather than changing into the societal definition of perfect. Along with witty humor and great chemistry between the lead actors, 'The DUFF' is one of the best chick flicks that provides a novel take on life, proving that we are all indeed the DUFF in someone's story.
IMDb Rating: 6.6/10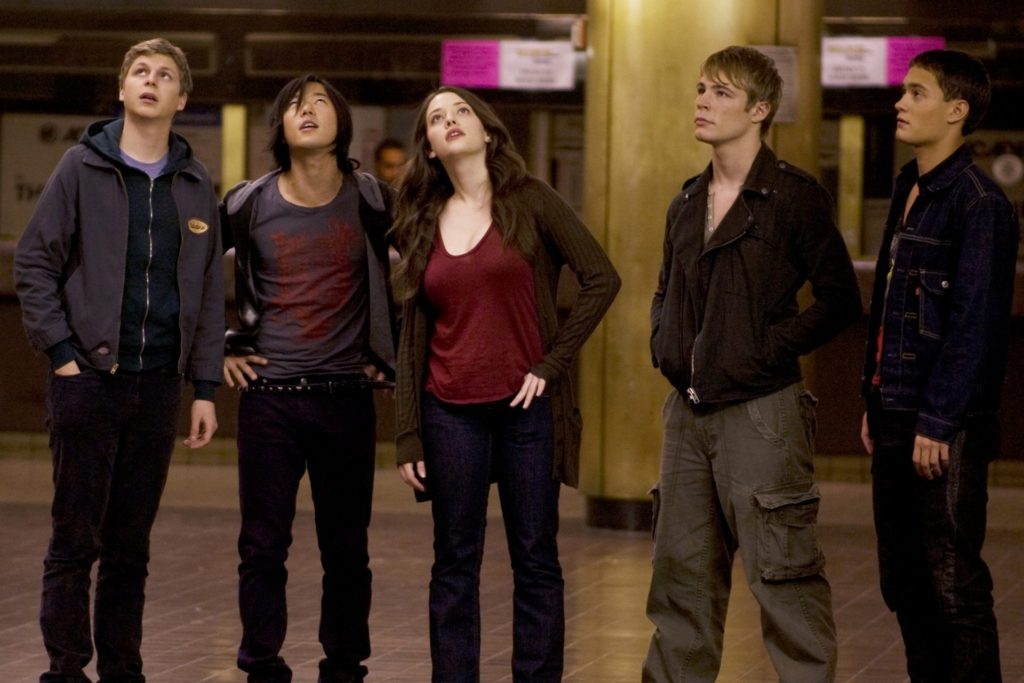 Set against Rachel Cohn and David Levithan's novel of the same name, this award-winning movie is an underdog. Post his music show with his band; Nick is forced to spend a night in NYC with his friends as he tries to get over an ugly breakup with Tris, a drama and tantrum queen. When he runs into Norah, Tris' roommate, the two get to talking only to discover their same taste in music at a local club.
With chaos happening all through the night coupled with frenzy and mistimed confessions, Nick and Norah realize that they have an undeniable connection. Armed with New York's picturesque locations and an outstanding soundtrack, 'Nick and Norah's Infinite Playlist' moves along a nice pace.
IMDb Rating: 7.1/10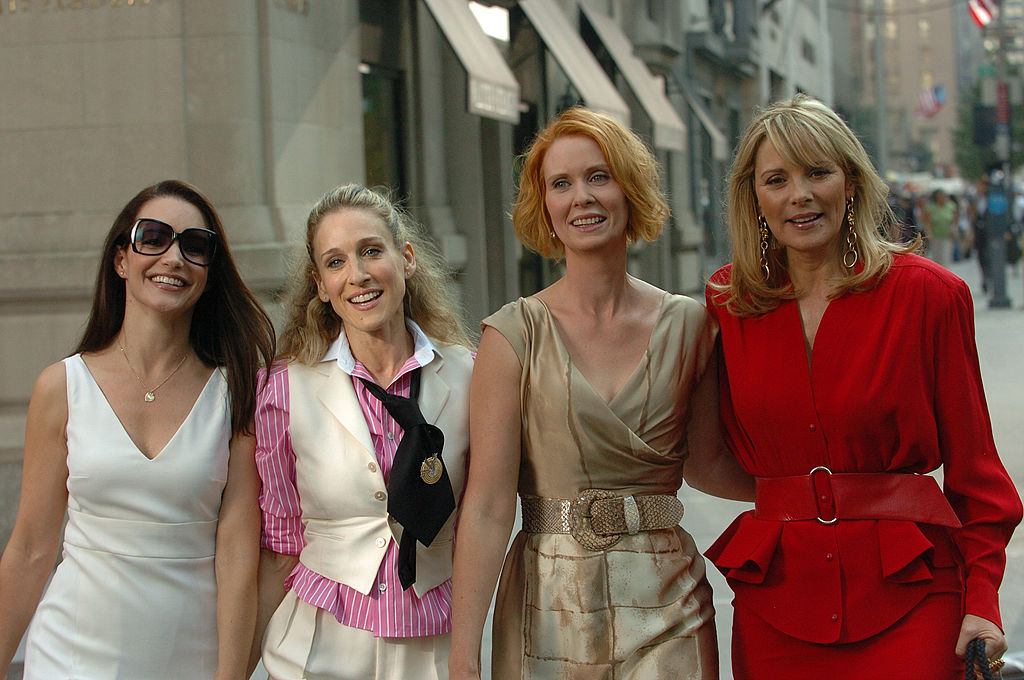 Appraised as a sequel to a popular rom-com series by the name, this movie follows the lives of four stylish friends living in New York who has been friends for decades. The film picks up right where the series left off. Author Carrie Bradshaw (Sarah Jessica Parker) is going steady in her relationship with Mr. Big (Chris Noth) as they are already house hunting for an apartment together.
The celebrity Publicist Samantha (Kim Cattrall) has moved states this time to be with her lover. Charlotte (Kristin Davis) and her Jew husband, Harry (Evan Handler), have adopted a Chinese daughter after trying for a long time. Miranda (Cynthia Nixon), despite being a successful lawyer, is at the crossroads with her husband when she finds out he cheated on her. A few twists and turns in the plot leads to a plethora of dramatic developments.
By definition, the stories always revolved around their relationships and romantic lives. With plenty of laughs, love, and emotions, the movie pays an ode to everlasting female friendships and gal-pal bonding.
IMDb Rating: 6.1/10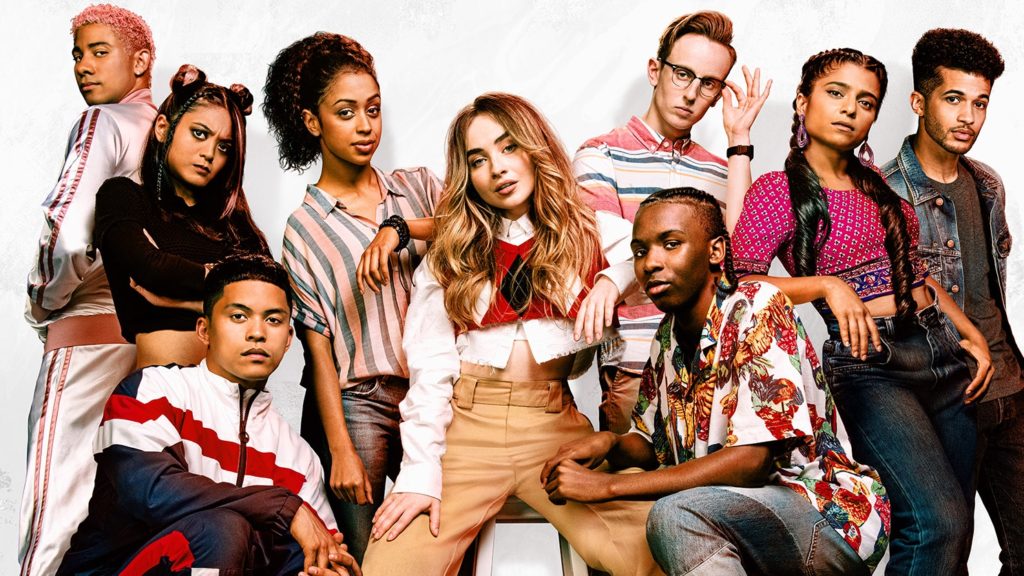 Like a conventional mindset of an overachieving teenager, Quinn (Sabrina Carpenter) thinks that her life's goal is all about building a perfect application to apply to her dream college. She cares for nothing besides academics, extracurricular activities, and volunteer hours.
However, during the interview's preliminary rounds, she cooks up a lie about her being in a dance competition to impress the admissions officer. To convert her lie to a convincing truth, Quinn, along with her best friend Jas (Liza Koshy) and former dance champion Jake Taylor (Jordan Fisher), forms her dance group and competes at the dance competition.
Amidst the confusion and unexpected outcomes, there's a feeling of joy and surprise when Quinn discovers that she can not only dance acceptably but enjoy it as well. With great on-screen chemistries, impressive dance sequences, 'Work It' plays intelligently with many themes. The primary one is that it is perfectly okay to be different yet excel in life, which is the perfect recipe for a chick flick.
IMDb Rating: 6/10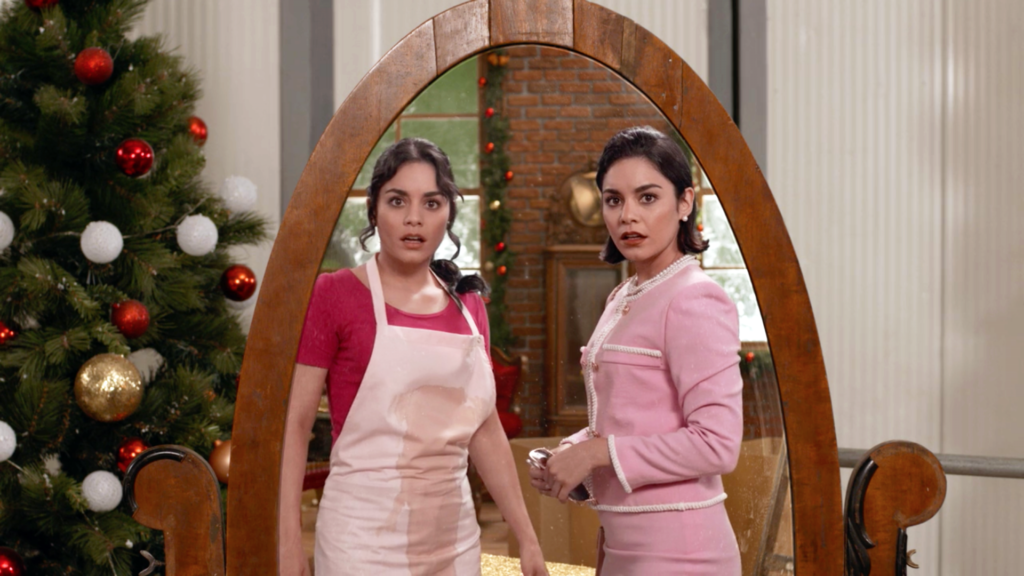 This movie is one of Netflix Originals that takes up Mark Twain's idea of Prince and the Pauper and turns it into a charming Christmas comedy. Things take a drastic turn for Stacy (Vanessa Hudgens), a pastry chef, and a sheltered duchess, Margaret (again, Vanessa Hudgens), when they run into each other bakery competition in the imaginary Kingdom of Belgravia.
Upon planning and scheming elaborately, they decide to switch places for a few days and watch how it goes. However, some things don't go as planned, and they realize that they have fallen in love with each other's partners during this switch-up.
Although predictable, the movie will sweep you away with its fairytale romance, unwitting charm and enchant you for weeks to come. One of the best chick flicks streaming on Netflix right now; you have got to watch this one over the weekend.
P.S. There is also a sequel released to it, Princess Switch 2: Switched Again, if you want to go full house on this chick flick.
IMDb Rating: 7.1/10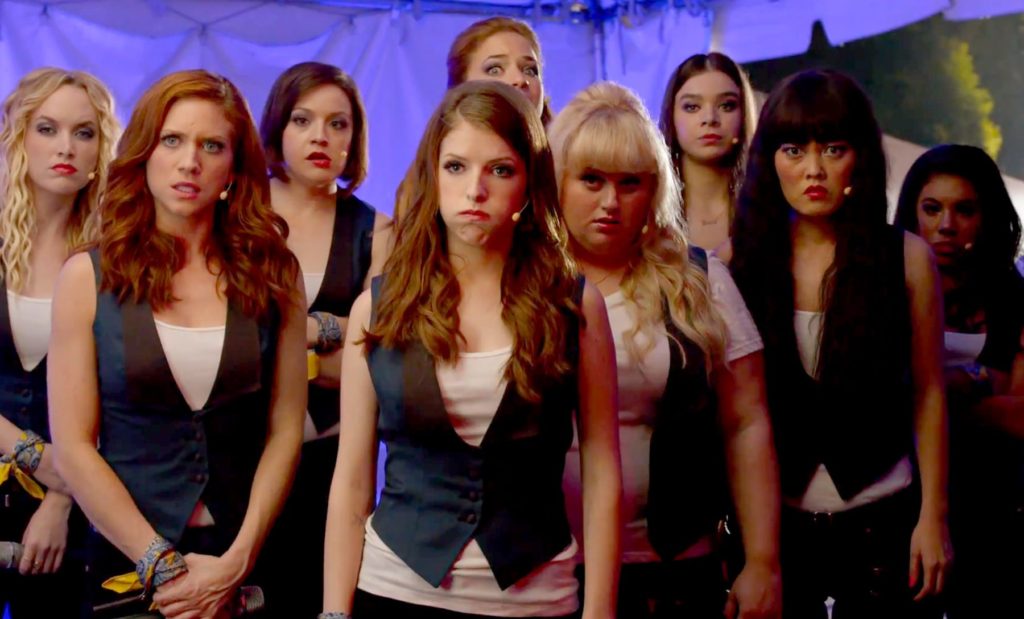 This musical comedy is a perfect flick to watch when you wish to sing your blues away with the right ensemble cast. A favorite of Teen Choice Awards, the movie starts with unenthusiastic Beca (Anna Kendrick) arriving at a fictitious Barden University located in Georgia, where her father is a literature professor. She strikes up a deal with her father to let her drop out of college and go to LA to pursue her DJ dreams if she sticks out in the college for a year and joins one extracurricular activity.
She is then coaxed into joining Barden Bellas, one of the college's accomplished yet underrated acapella groups, in one of the most unconventional scenarios. In helping break the group's losing streak and redeem themselves, she realizes that she has a lot to discover about the true meaning of life, friendships, and relationships.
Despite loosely based on Mickey Rapkin's non-fiction book of the same name, the film never loses sight of the story. With shrewd yet lovable characters and making slopiness a part of its charm, it will give you the holiday feels while making you breathless with beautifully sung covers.
IMDb Rating: 6.3/10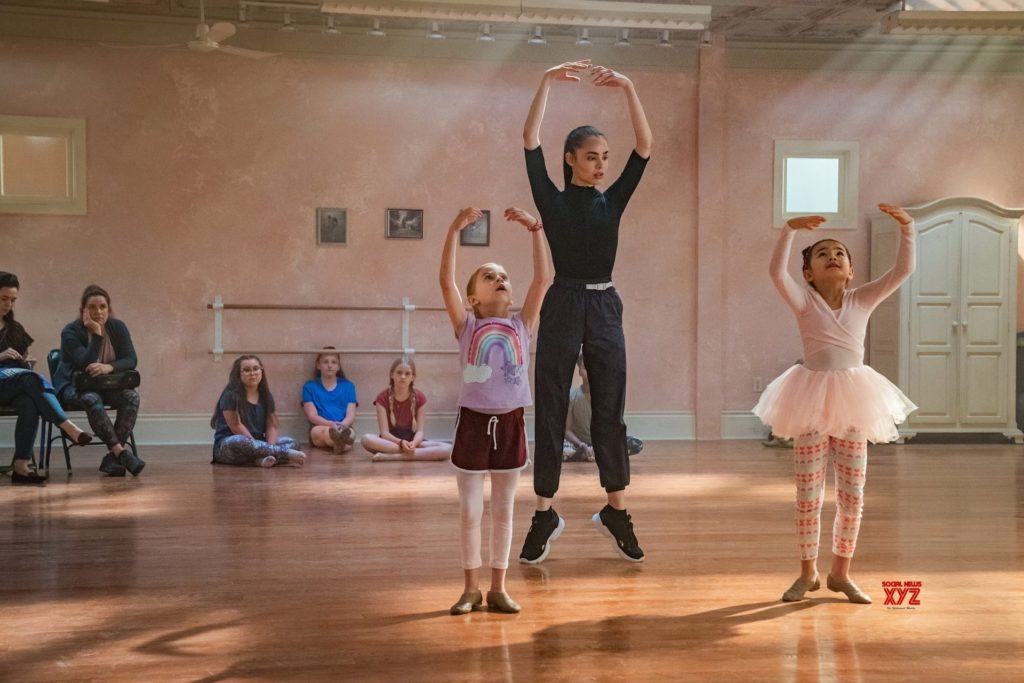 'Feel the Beat' focuses on an ambitious and driven small town dancer April Dibrina (Sofia Carson), who dreams of becoming a world-famous Broadway sensation. Due to a mishap on a crucial audition, April becomes the laughing stock of the dancing community. Evicted and jobless, she moves back to her hometown in Wisconsin, where she unwillingly takes up the job of preparing a group of teenage kids for a national dance competition, purely for selfish reasons. However, in due time she realizes she has had a change of heart.
A foreseeable but enjoyable plot, 'Feel the Beat,' strikes the right chord with the kids and families alike. With the concept of love, hope, and redemption at its heart, this chick flick movie is full of adorable and fun dance performances and drives home the notion of staying true to oneself yet following your heart along the way.
IMDb Rating: 6.3/10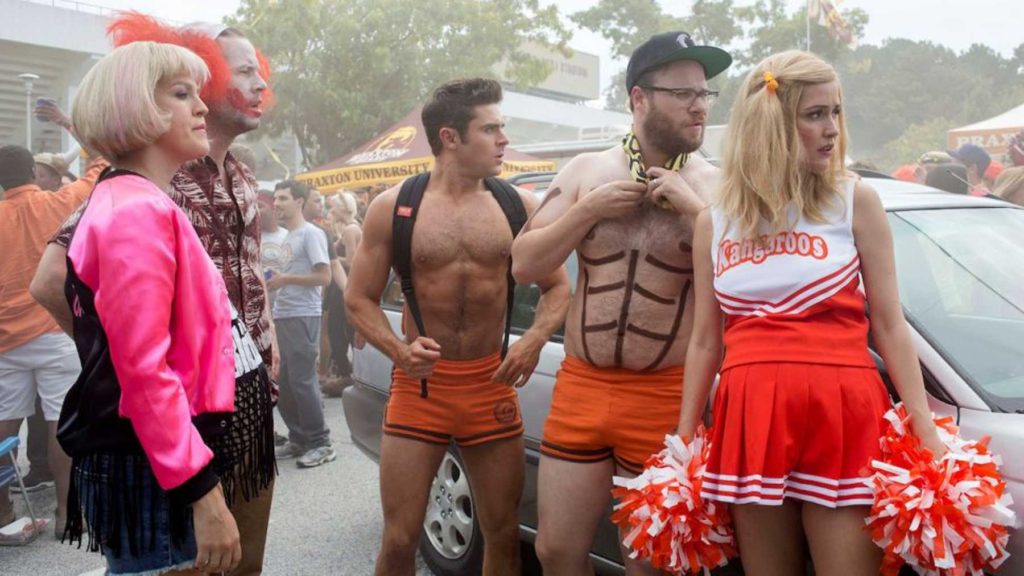 Set in California, new parents Mac (Seth Rogen) and Kelly (Rose Byrne) are trying to adjust to their life with their infant daughter. A fraternity moves in next door to stir things up and with a raunchy president Teddy (Zac Efron). The couple tries their best to cope with the loud and outrageous parties; however, one ill-timed placed call puts both the neighbors at a full-blown war.
One of the major highlights of this movie is that Kelly is involved in plotting, scheming, and maneuvering, rather than being stereotyped as a stay-at-home mom. Together with a great cast, slapstick humor, and well planted brilliant bits, the movie evokes decent laughs and is perfect for a night of fun.
IMDb Rating: 6.5/10
Whether a relationship can survive with only physical attraction is tested when a successful media art director Dylan (Justin Timberlake), is recruited to work for GQ magazine by an attractive corporate headhunter Jamie (Mila Kunis). Having just gotten out of an ugly breakup, Dylan was not high on commitment, which was precisely what Jamie had been looking for since she had her wrecking ball share of relationships.
Being on the same page, what starts with a hook-up takes a turn for the uglier side of truth when they start having feelings for each other, hence complicating things. In a cliched story of a romcom wrapping, 'Friends With Benefits' gives a new twist to "guys and girls can't be friends." A trendsetter chick flick in many regards, it's one that will make you cringe and yet make you laugh, making it one hell of a topsy turvy ride of emotions, drama, and romance.
If you liked these list of chick flicks on netflix then also check out: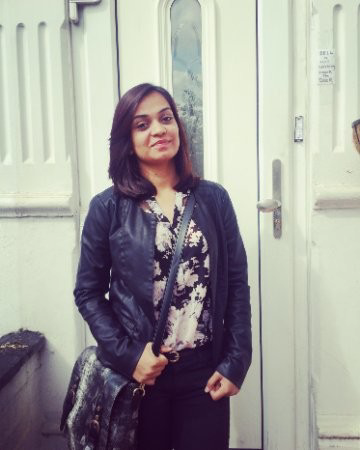 Jahnavi is a content writer who loves to binge-watch on Netflix, Disney+, and Prime in her free time. She loves to discuss plots, stories and characters – real and imaginary with anyone who enjoys it.